In today's rapidly changing business environment, organizations must employ a strategic planning process to navigate uncertainty, set goals, and achieve long-term success. Strategic planning involves a series of steps designed to align an organization's resources, capabilities, and objectives.
In this article, we will explore the strategic planning process in detail, outlining each step and discussing its significance in developing a robust strategic plan.
I. Environmental Analysis:
The strategic planning process begins with a thorough analysis of the external and internal environments that impact the organization's operations and performance.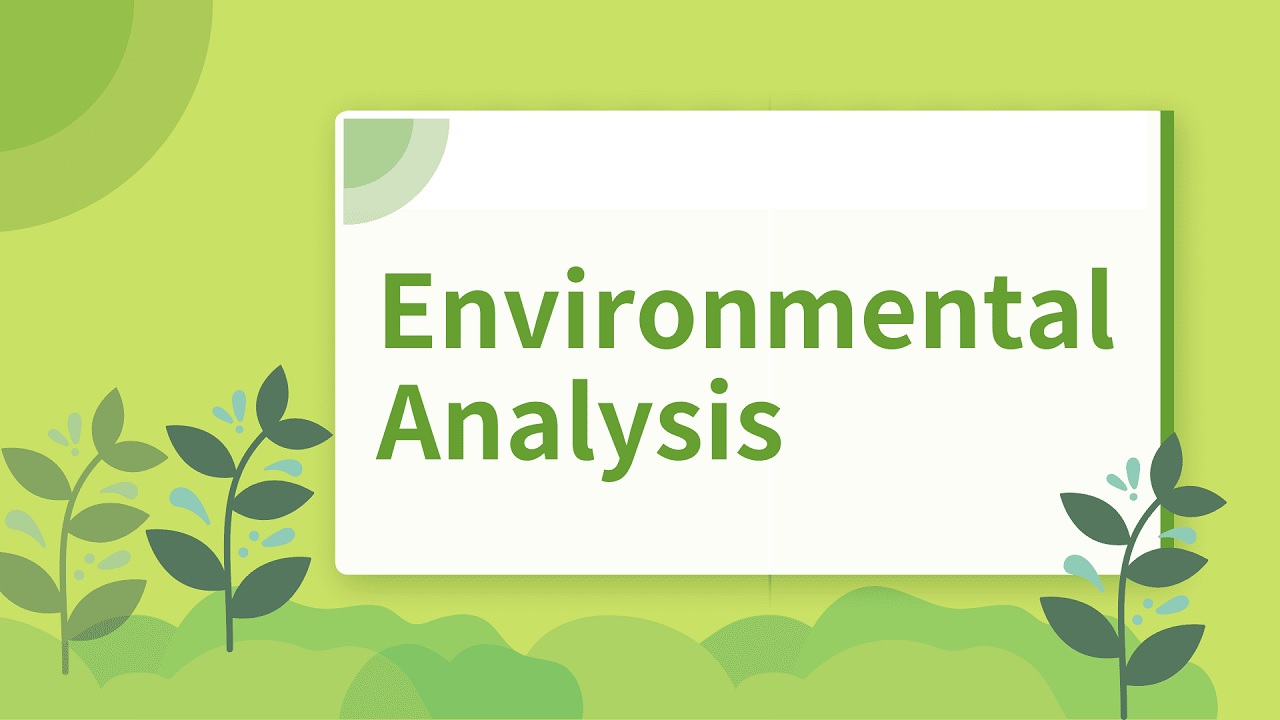 This step provides valuable insights into opportunities, threats, strengths, and weaknesses, enabling informed decision-making. Key elements of the environmental analysis include:
PESTEL Analysis:
Examining the political, economic, social, technological, environmental, and legal factors influencing the organization.
Industry Analysis:
Assessing the competitive landscape, market trends, and industry dynamics to identify growth opportunities and potential risks.
SWOT Analysis:
Analyzing the organization's internal strengths and weaknesses alongside external opportunities and threats, allowing for a clear understanding of its competitive position.
II. Vision and Mission:
Defining a clear vision and mission is crucial for guiding the strategic planning process. The vision articulates the organization's desired future state, while the mission outlines its purpose, core values, and primary activities.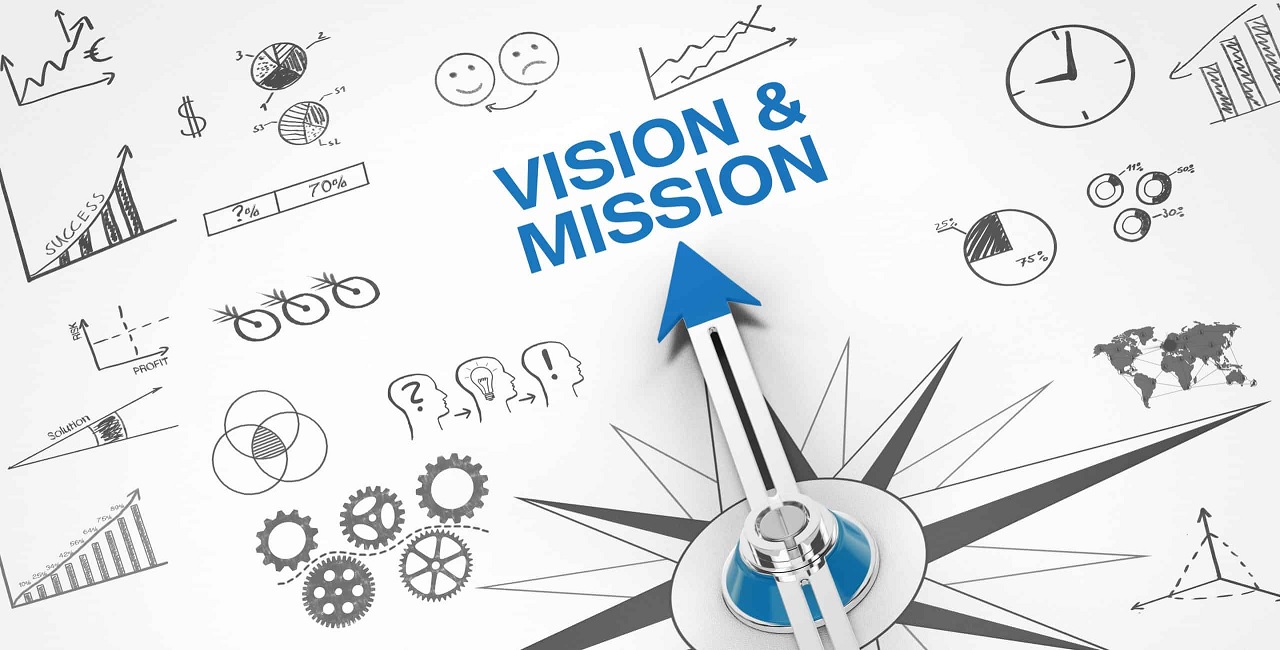 This step helps align stakeholders, establish a sense of direction, and inspire employees to work towards a common goal.
III. Goal Setting:
Once the vision and mission are established, the next step involves setting strategic goals that align with the organization's overall direction.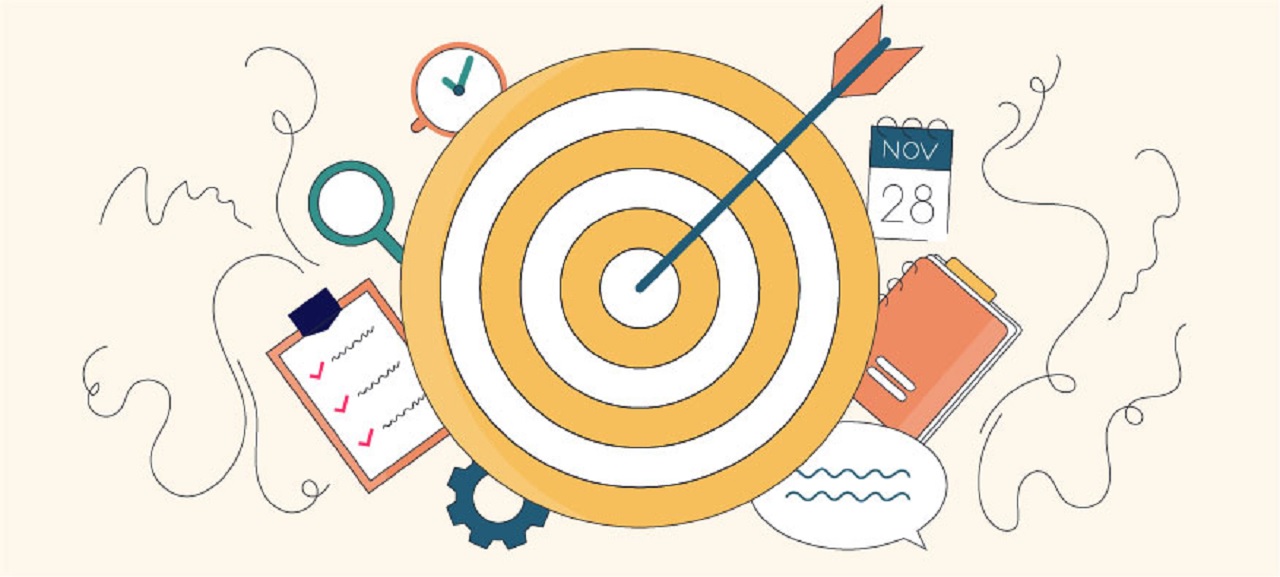 These goals should be specific, measurable, achievable, relevant, and time-bound (SMART), providing a framework for evaluating progress and success.
Additionally, organizations may define key performance indicators (KPIs) to measure and track their performance against these goals.
IV. Strategy Formulation:
Strategy formulation is a pivotal phase in the strategic planning process that lays the groundwork for an organization's success. It involves the critical task of developing a comprehensive approach and identifying key actions necessary to achieve the organization's goals.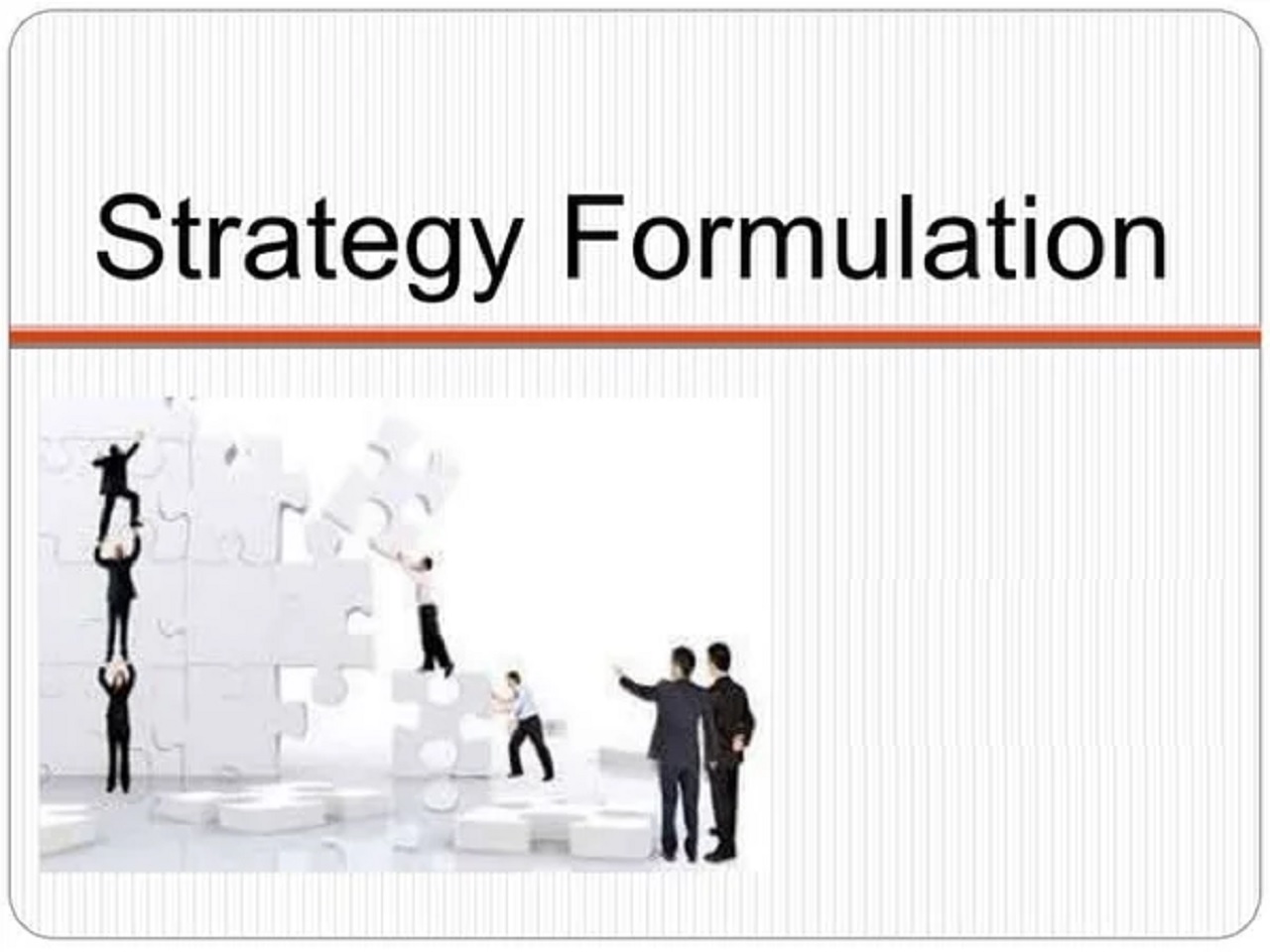 Through a thorough analysis of internal strengths, weaknesses, as well as external opportunities and threats, strategic alternatives are evaluated, risks are assessed, and the most suitable strategies are chosen. Strategy formulation provides a clear roadmap for action, aligning resources, capabilities, and objectives to guide the organization towards long-term success in a dynamic and competitive business environment.
In this phase, organizations develop strategies to achieve their goals and address the challenges identified during the environmental analysis. The strategy formulation process typically involves the following steps:
Identifying Strategic Alternatives:
Exploring various options and approaches to achieve the desired outcomes.
Evaluating Alternatives:
Assessing the feasibility, potential risks, and benefits associated with each strategic alternative.
Strategy Selection:
Choosing the most appropriate strategy based on the organization's resources, capabilities, and competitive advantage.
V. Strategy Implementation:
Strategy implementation is the crucial phase in the strategic planning process where organizations translate their strategic plans into actions and tangible results. It involves executing the chosen strategies, allocating resources, and aligning the organizational structure, processes, and culture to support the strategic objectives.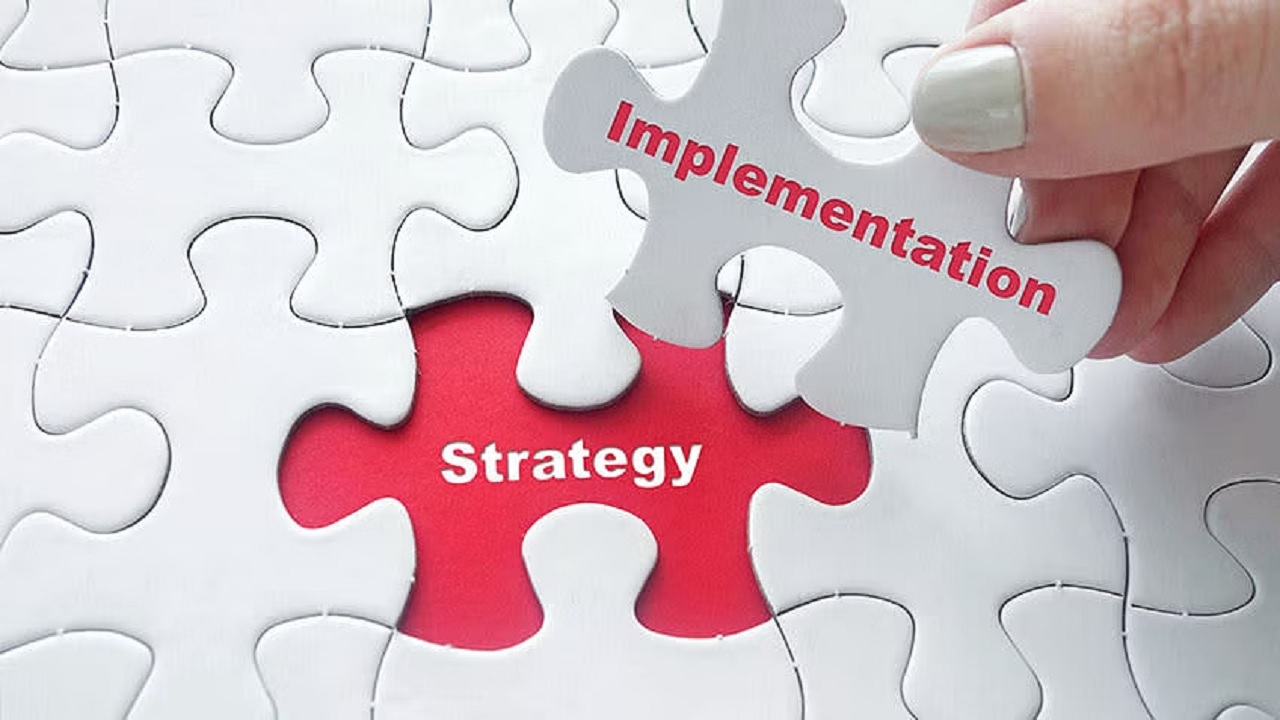 Effective strategy implementation requires detailed action planning, clear communication of roles and responsibilities, and continuous monitoring of progress. It also involves making necessary adjustments along the way to ensure that the strategies remain aligned with changing circumstances.
Successful strategy implementation drives organizational performance, fosters a culture of accountability, and ultimately leads to the achievement of strategic goals and desired outcomes.
Once the strategies are formulated, the focus shifts to implementing them effectively throughout the organization. This stage involves the following key activities:
Action Planning:
Defining detailed action plans that outline specific tasks, responsibilities, timelines, and resource allocation required to execute the strategies.
Organizational Alignment:
Ensuring that the organizational structure, culture, and processes support the implementation of the chosen strategies.
Performance Measurement:
Establishing mechanisms to monitor progress, track performance against set goals, and make necessary adjustments as needed.
Read Also: How To Elevate Operational Efficiency Through Technology
VI. Strategy Evaluation:
Strategy evaluation is a critical component of the strategic planning process that involves assessing the effectiveness and impact of implemented strategies. It entails measuring the organization's performance against predefined goals and key performance indicators (KPIs) to determine whether the strategies are yielding the desired results.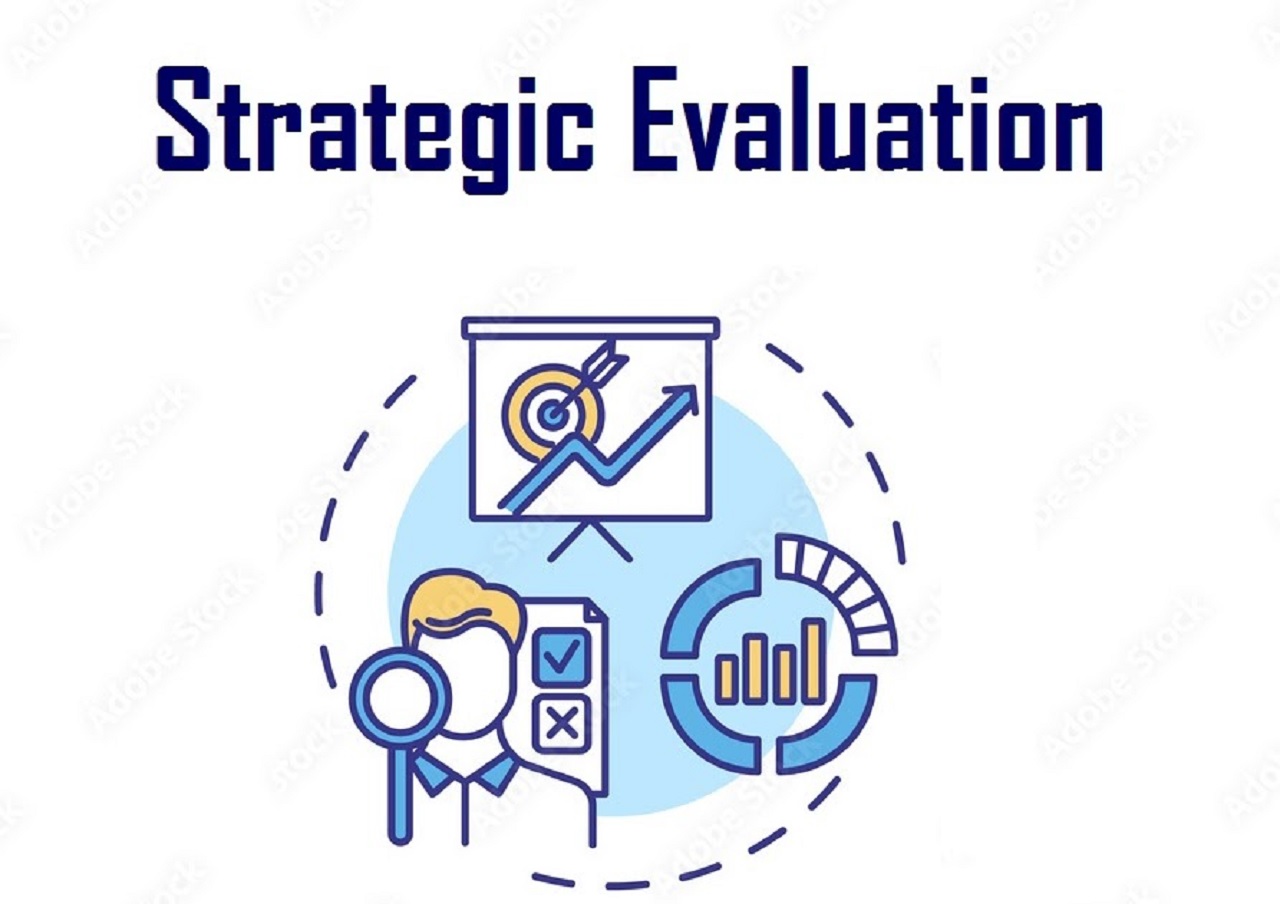 Strategy evaluation provides valuable insights into the strengths and weaknesses of the implemented strategies, identifies areas for improvement, and guides decision-making for future strategic planning efforts.
Through performance assessments, feedback collection, and a focus on continuous learning, organizations can adapt their strategies, make necessary adjustments, and ensure ongoing alignment with the dynamic business environment.
By regularly evaluating and refining their strategies, organizations enhance their ability to achieve sustainable success and maintain a competitive advantage.
Continuous evaluation is essential to gauge the effectiveness of implemented strategies and identify areas for improvement. The strategy evaluation stage includes:
Performance Assessment:
Analyzing the organization's performance against the defined goals and KPIs to determine if the strategies are yielding the desired results.
Feedback and Learning:
Collecting feedback from various stakeholders and learning from both successes and failures to refine future strategic planning efforts.
Adaptation and Flexibility:
Being open to adjusting strategies based on changing market conditions, technological advancements, and other relevant factors.
Read Also: The 8 Business Lessons You Should Learn
VII. Strategy Review and Renewal:

Strategic planning is an ongoing process, and periodic review and renewal are crucial to ensure its relevance and alignment with evolving business environments. This phase involves:
Regular Review:
Conducting regular reviews to assess the effectiveness of the strategic plan and make necessary adjustments or refinements.
Environmental Scanning:
Continuously monitoring the external environment and industry trends to identify emerging opportunities or threats that may require strategic adaptations.
Scenario Planning:
Anticipating potential future scenarios and developing contingency plans to proactively address unforeseen challenges.
Strategic Renewal:
Revisiting the organization's vision, mission, and goals to ensure they remain aligned with the changing landscape and aspirations of the organization.
Conclusion:
The strategic planning process is a dynamic and iterative approach that helps organizations navigate uncertainties, seize opportunities, and achieve long-term success. By following the steps outlined in this comprehensive guide, organizations can develop a robust strategic plan that aligns their resources, capabilities, and objectives.
Effective strategic planning empowers organizations to adapt to changing environments, make informed decisions, and stay ahead of the competition in today's fast-paced business landscape. By continuously evaluating and renewing their strategies, organizations can maintain relevance and drive sustainable growth in an ever-evolving market.