In today's world, where every little step counts towards a healthier planet, embracing eco-friendly products has become a mission we can all champion—yes, even students!
As a student, making the switch to eco-friendly products isn't just about staying on-trend; it's a powerful way to create positive change and contribute to the well-being of our environment.
So, why should you consider these earth-loving alternatives? Well, the benefits of using eco-friendly products are remarkable.
From reducing waste and conserving resources to promoting cleaner air and a greener future, the impact is both personal and global. Let's delve into the world of eco-friendly products and discover how simple choices can lead to a more sustainable and vibrant campus life.
1. Eco-Friendly Essentials for Students
Being a student doesn't mean you can't make a big impact on the environment. By incorporating eco-friendly products into your daily routine, you can take meaningful steps towards a greener lifestyle. From your stationery to personal care items, here's how you can seamlessly integrate sustainable choices into your student life.
Sustainable Stationery and Note-taking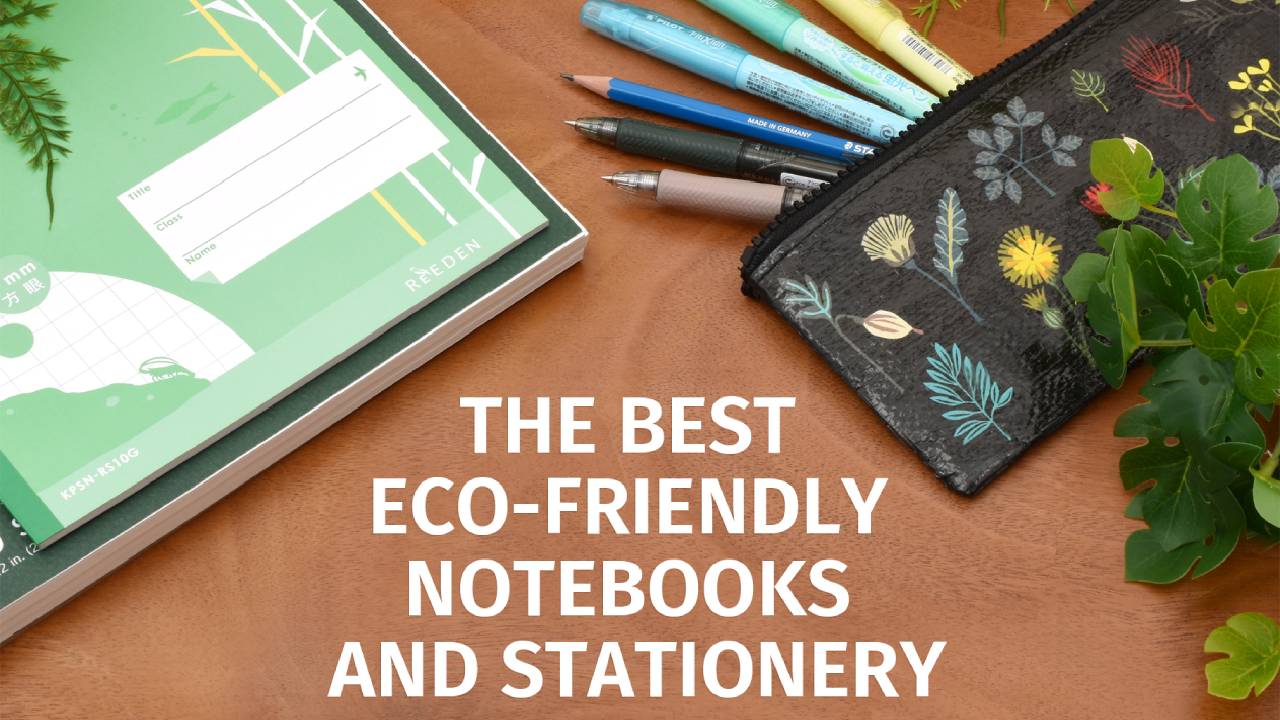 Let's start with the tools you use every day – stationery. Making eco-conscious choices here can have a significant positive effect.
Recycled Paper Notebooks: Switching to recycled paper notebooks might seem like a small change, but it makes a big difference. These notebooks are made from post-consumer waste, helping to reduce the demand for new paper production. As you take notes in class or jot down your thoughts, you're contributing to the conservation of trees and reducing energy consumption during manufacturing.
Refillable Pens and Pencils: Say goodbye to disposable plastic pens and embrace refillable options. These pens and pencils can be refilled with ink or lead, reducing the amount of plastic waste generated. It's a simple yet effective way to reduce your plastic footprint, and you'll find that many refillable options are designed to last longer, saving you money in the long run.
Bamboo or Cork Desk Organizers:  Maintain the orderliness of your study area by utilizing desk organizers crafted from eco-friendly materials such as bamboo or cork. These naturally derived substances not only contribute to sustainability but also introduce a hint of rustic charm to your workspace. By choosing these alternatives, you actively endorse responsible sourcing practices and diminish the necessity for plastic organizers, exemplifying the significance of eco-friendly products in cultivating a greener study environment.
Reusable Water Bottles and Containers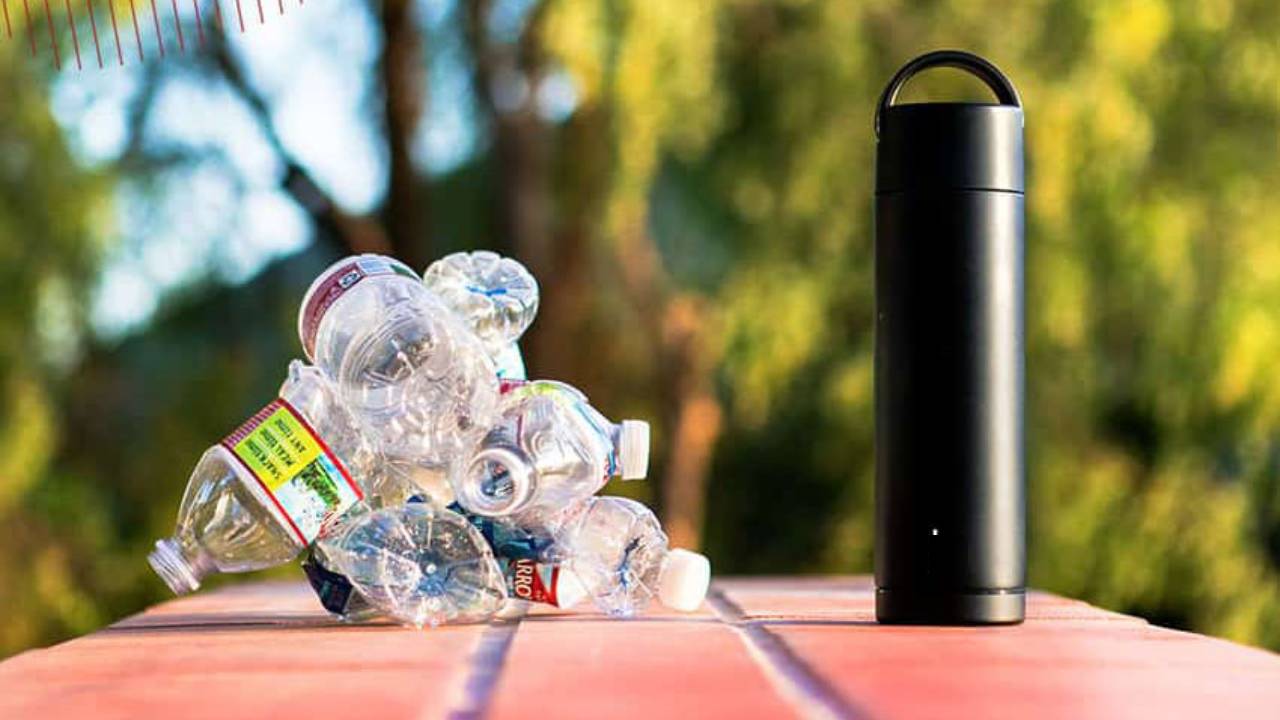 Staying hydrated and enjoying your meals on campus can be done in an eco-friendly way too.
Stainless Steel Water Bottles: Investing in a stainless steel water bottle is a fantastic choice for both your health and the environment. These bottles are durable, free from harmful chemicals found in plastic, and can be refilled again and again. By saying no to disposable plastic bottles, you're helping to cut down on plastic pollution and conserving resources.
Bento-style Lunch Boxes: Say farewell to single-use plastic containers and hello to bento-style lunch boxes. These containers offer compartments for various food items, eliminating the need for plastic wrap or bags. They're perfect for packing snacks and meals, and their reusable nature reduces the amount of plastic waste you generate.
Beeswax Wraps for Food Storage: For a more natural and eco-friendly alternative to plastic wrap, consider using beeswax wraps. These wraps are made from organic cotton infused with beeswax, resin, and jojoba oil. They are pliable, and reusable, and help keep your food fresh without contributing to landfill waste.
Zero-Waste Personal Care Items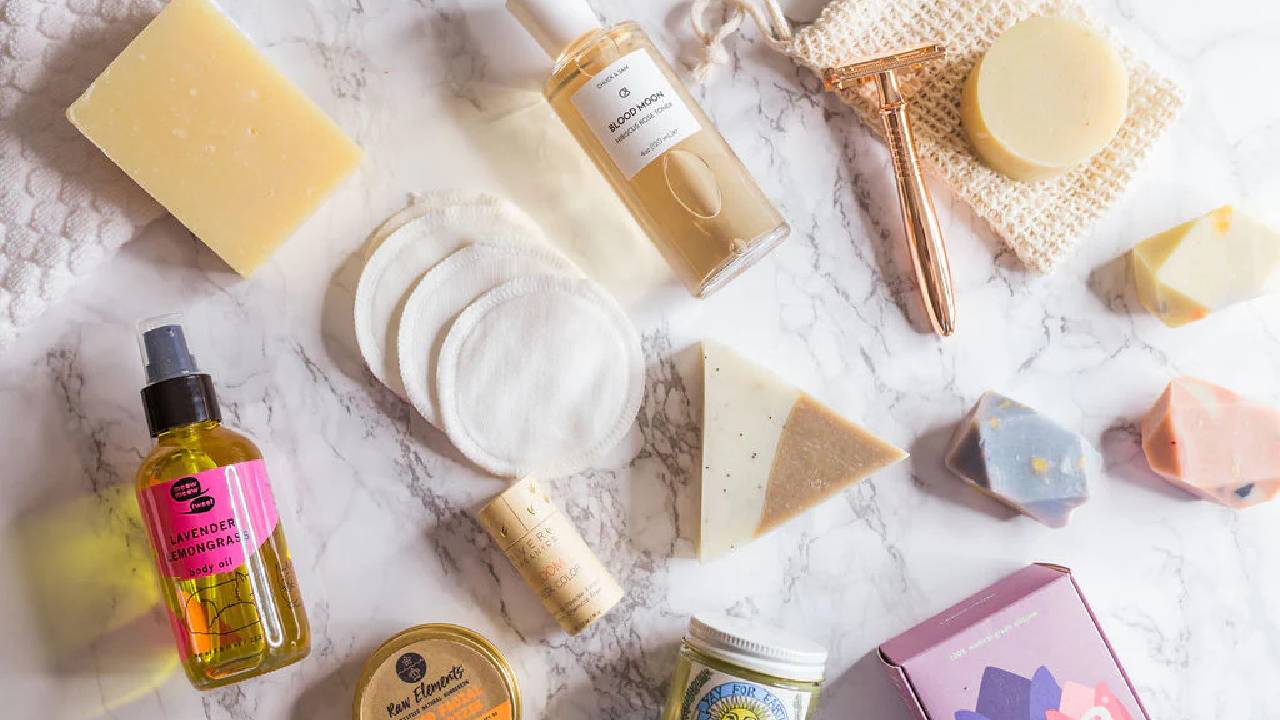 Taking care of yourself and the planet can go hand in hand with these zero-waste personal care options.
Biodegradable Toothbrushes: Swap out your traditional plastic toothbrush for a biodegradable one made from bamboo or other sustainable materials. These toothbrushes decompose naturally, preventing the long-lasting environmental impact of plastic toothbrushes that can take hundreds of years to break down.
Shampoo Bars and Solid Soaps: Traditional liquid shampoos and soaps often come in plastic bottles which contribute to pollution. Opt for shampoo bars and solid soaps packaged in paper or reusable containers. These products are gentle on your skin and hair while being kind to the planet.
Menstrual Cups and Reusable Pads: Ladies, consider switching to menstrual cups or reusable cloth pads. These alternatives significantly reduce the amount of disposable feminine hygiene products that end up in landfills. Not only are they eco-friendly, but they can also save you money over time.
Making these small changes in your daily routine can have a profound impact on the environment and set an inspiring example for others. By choosing eco-friendly products, you're not only reducing waste but also promoting a sustainable mindset that can positively influence your peers and the world around you.
2. Eco-Friendly Tech Gadgets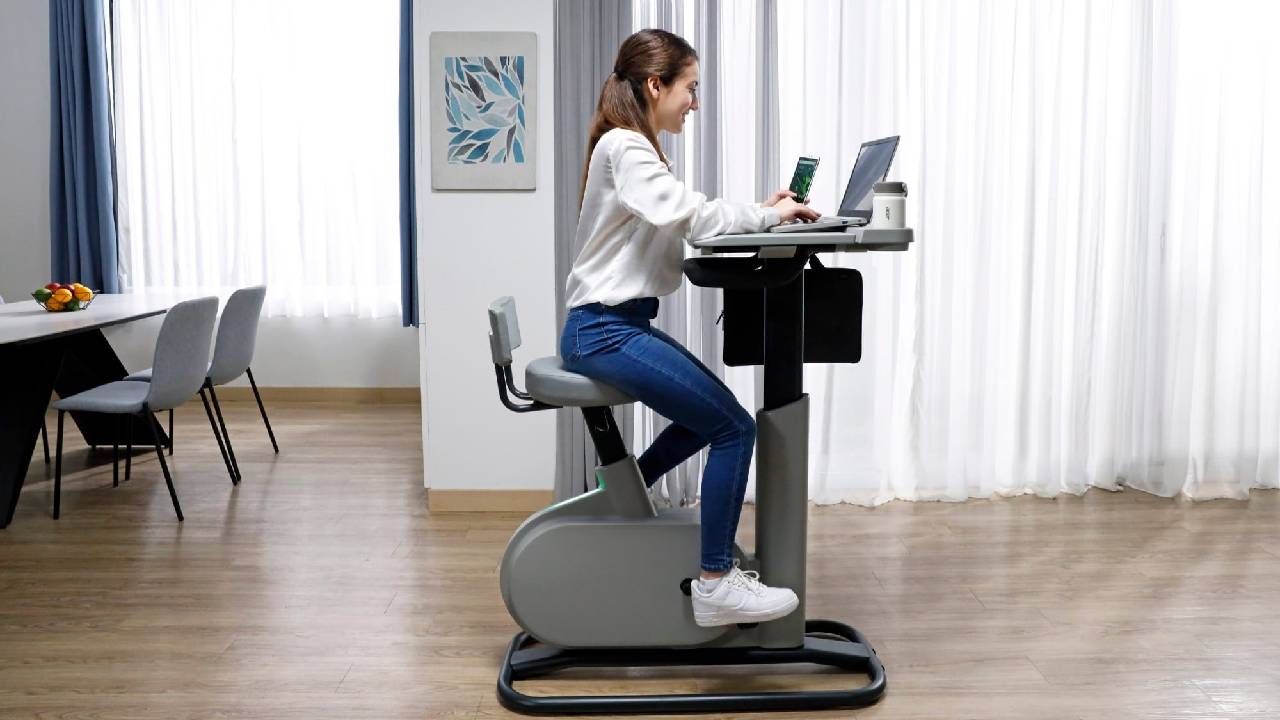 In our digital age, technology is an integral part of a student's life. But did you know that you can make eco-conscious choices even when it comes to your tech gadgets? By opting for eco-friendly tech products, you're not only staying up-to-date with the latest trends but also contributing to a more sustainable future.
Energy-Efficient Laptops and Devices
Let's start by exploring how energy-efficient laptops and devices can make a difference. When you're shopping for a new laptop or device, look for models that are labeled as energy-efficient. These gadgets are designed to use less energy, which not only helps reduce your electricity bill but also lowers your carbon footprint.
Selecting energy-efficient devices frequently entails functionalities such as automatic power-saving modes and LED screens that use less energy than conventional displays. Opting for these devices represents an intelligent decision benefiting both the environment and your finances, just like when you choose an eco-friendly laptop bag that combines style and sustainability.
Solar-Powered Chargers and Power Banks
Charging your devices can be eco-friendly too. Let's explore solar-powered chargers and power banks.
Solar-powered chargers and power banks tap into the sun's energy to charge your devices. These portable chargers employ solar panels to transform sunlight into electricity, providing you with the convenience of recharging your gadgets while on the move without depending solely on conventional power outlets. This exemplifies the efficacy of eco-friendly products in embracing renewable energy sources for everyday needs.
Whether you're studying outdoors or traveling, these devices ensure that you stay connected while minimizing your reliance on non-renewable energy sources. Embracing solar-powered tech gadgets is a step towards a cleaner and greener future.
Eco-Friendly Phone Cases and Accessories
Protecting your devices can also be done in an eco-friendly way. Let's explore eco-friendly phone cases and accessories. Instead of opting for conventional plastic phone cases, consider choosing eco-friendly alternatives made from materials like bamboo, cork, or recycled plastics. These cases not only offer protection for your phone but also reduce the demand for new plastic production.
Additionally, you can find accessories such as earphones and phone stands made from sustainable materials. By making these choices, you're supporting companies that prioritize environmental sustainability and encouraging the shift towards more eco-conscious production practices.
Making conscious choices when it comes to your tech gadgets can have a significant impact on the environment. By selecting energy-efficient devices, embracing solar-powered charging solutions, and opting for eco-friendly phone cases and accessories, you're contributing to a more sustainable tech ecosystem. These choices not only benefit you but also set an example for a greener way of living that can inspire others around you.
3. Sustainable Fashion and Accessories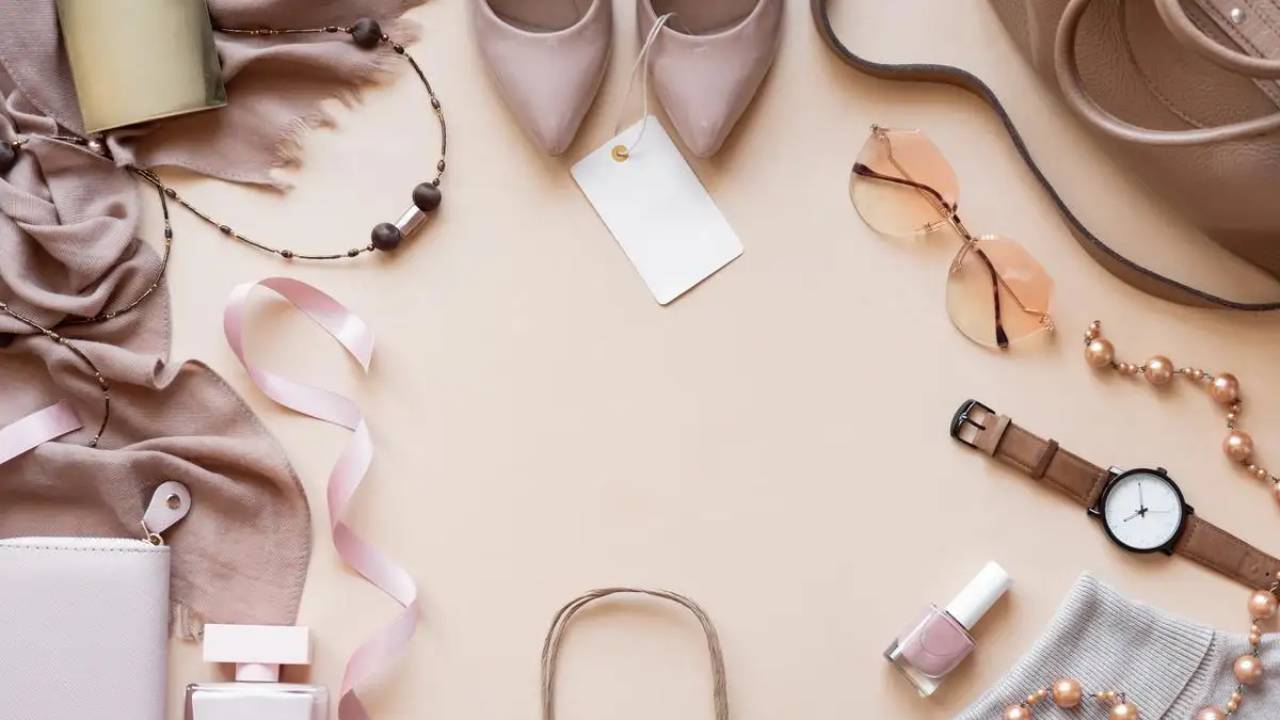 Fashion isn't just about style; it's also an opportunity to express your values, including your commitment to the environment. By embracing eco-friendly fashion and accessories, you can make a positive impact on both your wardrobe and the planet.
Eco-Friendly Clothing Brands
Let's explore how you can revamp your wardrobe with eco-friendly clothing brands.
Organic Cotton T-Shirts and Hoodies: Choosing clothing made from organic cotton is a fantastic way to support sustainable farming practices. Unlike conventional cotton, organic cotton is grown without the use of harmful pesticides and chemicals. This not only benefits the environment but also promotes better working conditions for cotton farmers. So, when you slip into an organic cotton t-shirt or hoodie, you're making a conscious choice that contributes to a cleaner and healthier planet.
Upcycled Fashion: Upcycled fashion takes creativity to a whole new level. Instead of discarding old clothes, brands are repurposing and transforming them into unique and stylish pieces. These items breathe new life into materials that would otherwise end up in landfills. By embracing upcycled fashion, you're not only reducing waste but also celebrating individuality through one-of-a-kind clothing items.
Second-Hand Shopping: Next time you're looking to refresh your wardrobe, consider second-hand shopping. Thrift stores and online platforms offer a treasure trove of pre-loved clothing that's waiting to find a new home. By choosing second-hand items, you're reducing the demand for new clothing production, which requires significant resources. Plus, you can find unique vintage pieces that add character to your style while being kinder to the planet.
Sustainable Backpacks and Bags
Carrying your essentials can also be done with an eco-friendly twist. Let's explore sustainable backpacks and bags.
Recycled Material Backpacks: Investing in a backpack made from recycled materials is a smart choice for both fashion and the environment. These backpacks are often crafted from recycled plastics or fabrics, helping to divert materials from landfills. They are designed to be durable and stylish, making them a great companion for your daily adventures while promoting a circular economy.
Hemp or Canvas Tote Bags: Say goodbye to single-use plastic bags and opt for hemp or canvas tote bags. These bags are not only sturdy and versatile but also more sustainable. Hemp grows quickly and requires minimal water and pesticides, making it an eco-friendly choice. Canvas, on the other hand, is a durable material that can withstand regular use. By using these reusable bags, you're reducing plastic waste and contributing to a greener planet.
By choosing eco-friendly fashion and accessories, you're making a statement that aligns with your values and promotes sustainable consumption. Whether it's through organic cotton clothing, upcycled fashion, or second-hand treasures, your choices have the power to drive positive change in the fashion industry.
And when it comes to sustainable backpacks and bags, you're carrying your belongings with a touch of eco-conscious style. Your fashion choices can inspire others to think more consciously about their clothing and accessories, paving the way for a more sustainable future.
4. Green Dorm Room Essentials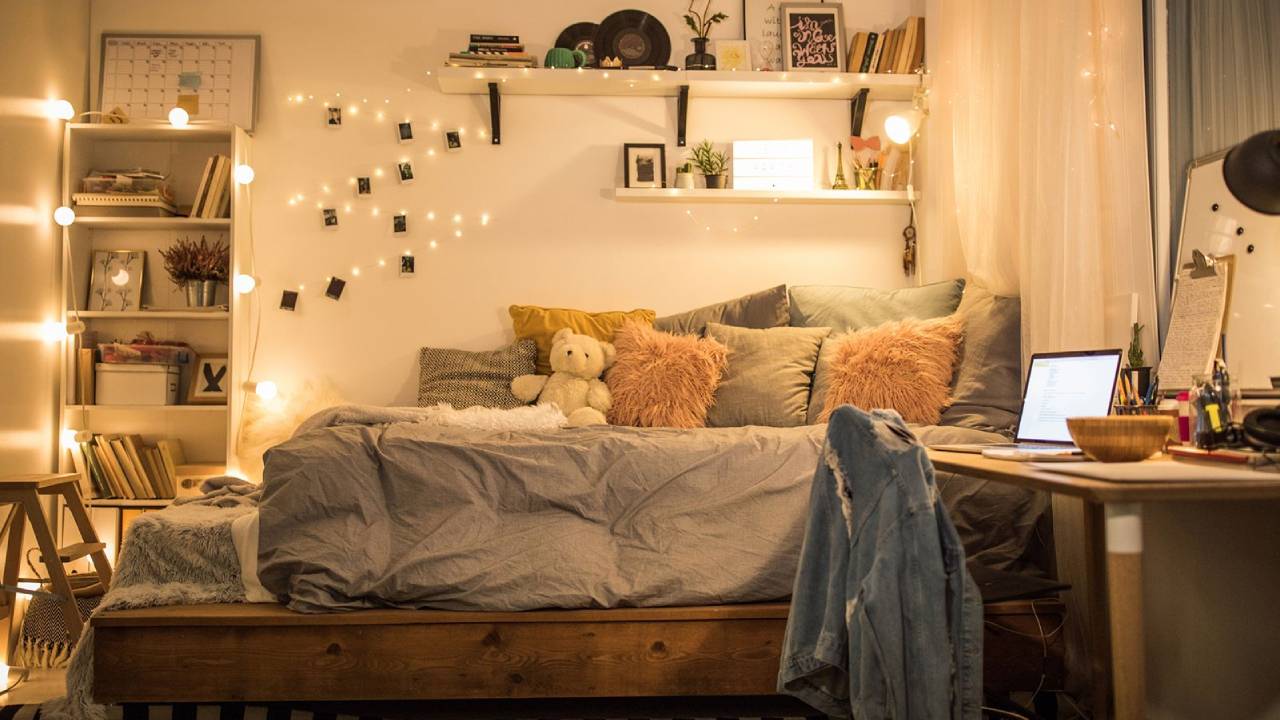 Creating an eco-friendly living space is not only good for the planet but also for your well-being. In your dorm room, small changes can make a big difference. Let's explore some essential eco-friendly products that can transform your dorm room into a sustainable haven.
Energy-Efficient Lighting Solutions
Lighting up your dorm room in an eco-friendly way can set a positive tone for your living space.
LED Bulbs: Opt for LED bulbs to brighten up your room. LED bulbs are highly energy-efficient and last much longer than traditional incandescent bulbs. They use less electricity and generate less heat, contributing to lower energy consumption and reduced greenhouse gas emissions. By choosing LED bulbs, you're not only saving on energy bills but also doing your part to conserve resources.
Solar-Powered Desk Lamps: When it comes to task lighting, consider using solar-powered desk lamps. These lamps harness the power of the sun to provide illumination for your study sessions. During the day, the lamp's built-in solar panels charge a battery, allowing you to enjoy eco-friendly lighting at night. It's a smart and sustainable way to ensure that your study corner is well-lit without relying on conventional electricity.
Eco-Friendly Bedding and Linens
Making your sleeping space more eco-friendly is easy with these sustainable bedding and linen choices.
Organic Cotton Bed Sheets: Sleep soundly on organic cotton bed sheets. Organic cotton is grown without synthetic pesticides or fertilizers, making it a healthier and more environmentally friendly choice. These bed sheets are soft, comfortable, and available in a variety of designs. By choosing organic cotton, you're supporting sustainable agricultural practices and ensuring a cozy night's sleep.
Bamboo Fiber Towels: Wrap yourself in the comfort of bamboo fiber towels after a refreshing shower. Bamboo is a fast-growing and renewable resource that requires minimal water and pesticides to grow. Bamboo towels are naturally soft, absorbent, and hypoallergenic, making them a fantastic eco-friendly alternative to traditional cotton towels. By choosing bamboo fiber towels, you're embracing a greener way to keep yourself dry and cozy.
Establishing an environmentally conscious dorm room need not be intricate. Through the integration of energy-efficient lighting solutions and the selection of eco-friendly bedding and linens, you are engaging in purposeful decisions that actively enhance the sustainability of your living space. This underscores the impact of eco-friendly products in fostering a greener and more responsible living environment.
These simple steps show that even in a limited space, you can prioritize the health of the planet and your well-being. Your eco-friendly dorm room can serve as an inspiring example to others, demonstrating that small changes can lead to significant positive impacts.
5. Eco-Friendly Products for Study Spaces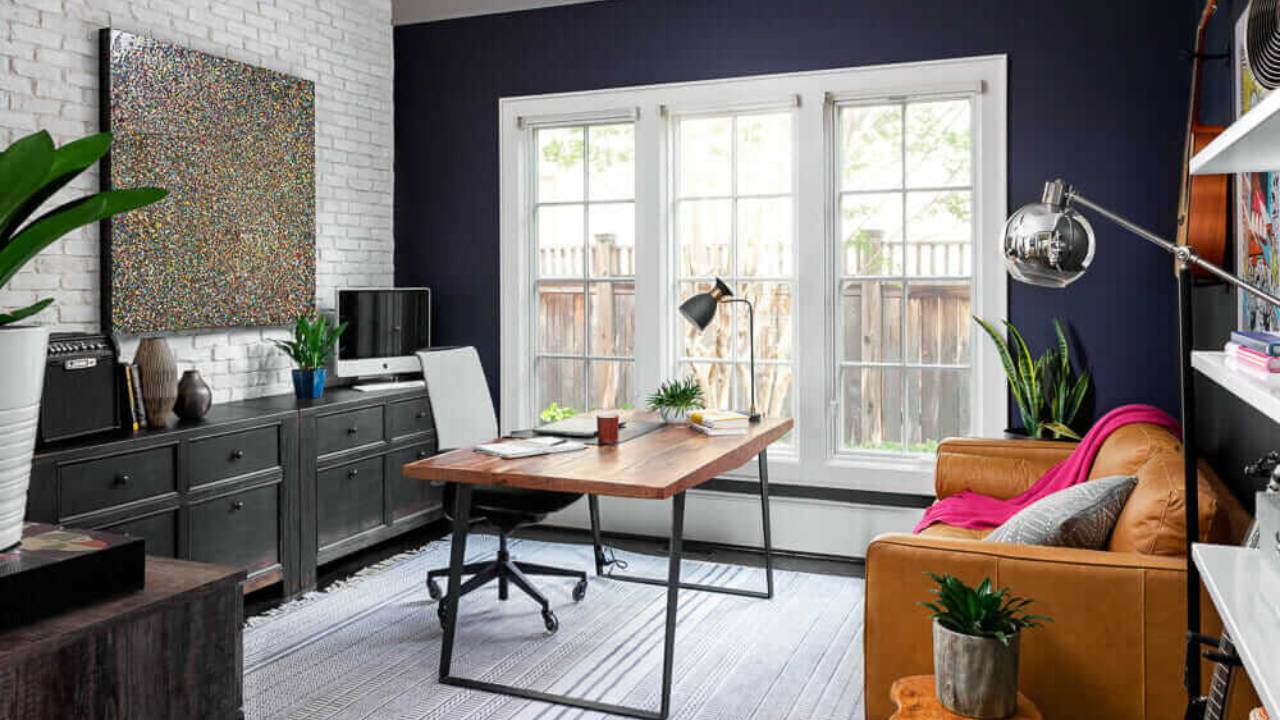 Creating a study environment that's both productive and eco-conscious is a goal worth pursuing. Let's explore how you can transform your study space into a hub of sustainability and focus.
Indoor Plants for Air Purification
Elevating your study environment with indoor plants offers more than just aesthetic charm; it also contributes to better air quality. Introducing indoor plants to your study area presents a fantastic opportunity to enhance the air quality and establish a soothing ambiance, showcasing the positive impact of eco-friendly products on your surroundings.
Plants like spider plants, snake plants, and pothos are known for their air-purifying properties, as they naturally filter toxins from the air. Not only do these green companions add a touch of nature to your surroundings, but they also contribute to your well-being and concentration, making your study sessions even more effective.
Sustainable Furniture Options
Choosing the right furniture can have a significant impact on the eco-friendliness of your study space.
Recycled or Upcycled Chairs and Desks: When selecting chairs and desks for your study space, consider recycled or upcycled options. These pieces are often crafted from materials that have been repurposed, helping to divert waste from landfills. By choosing recycled or upcycled furniture, you're contributing to the reduction of new resource consumption and supporting the circular economy. Plus, these unique pieces can add character to your study space.
Cork or Bamboo Furniture: Cork and bamboo are sustainable materials that make fantastic choices for study furniture. Cork is renewable, as it's harvested from the bark of cork oak trees without harming the trees themselves. It's lightweight, durable, and offers a natural texture. Bamboo, on the other hand, grows rapidly and requires minimal water and pesticides. It's a strong and versatile option for desks, chairs, and shelves. By opting for cork or bamboo furniture, you're making an eco-conscious choice that supports responsible material sourcing.
Creating an eco-friendly study space isn't just about aesthetics; it's about nurturing a space that promotes productivity, well-being, and sustainability. Integrating air-purifying plants and opting for sustainable furniture selections enables you to cultivate a setting that harmonizes with your principles and bolsters your scholarly endeavors.
These uncomplicated yet potent decisions possess the potential to motivate purposeful studying while making a positive contribution to the planet, underlining the impact of eco-friendly products on both your personal growth and the environment.
6. Budget-Friendly Eco-Friendly Choices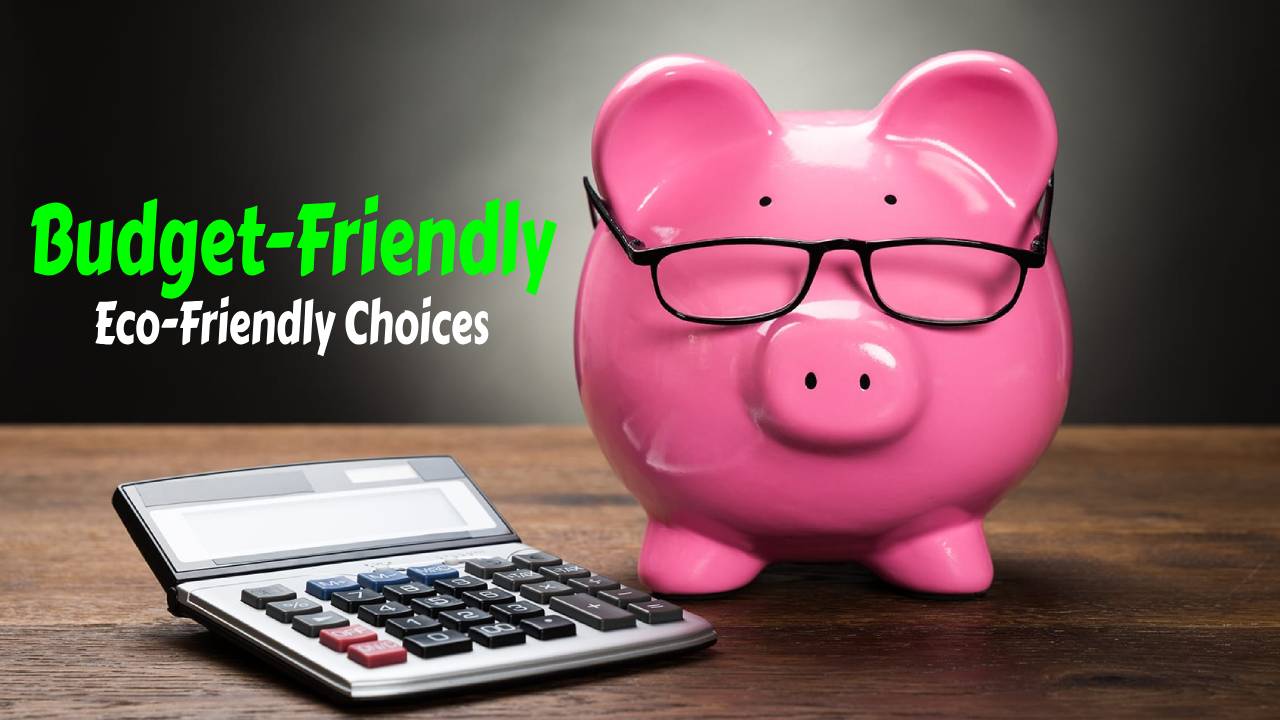 Being eco-conscious doesn't have to break the bank. There are plenty of affordable ways to incorporate eco-friendly practices into your lifestyle. Let's explore some budget-friendly options that allow you to make a positive impact on the environment without straining your wallet.
Thrift Store Finds
One person's pre-loved item can become your new treasure. Let's dive into the world of thrift store finds. Thrift stores are a treasure trove of unique and affordable eco-friendly products. From clothing and accessories to furniture and home goods, you can discover items that are gently used and waiting for a new home.
Shopping at thrift stores not only saves you money but also reduces the demand for new production. It's a win-win situation—you get stylish items while helping to minimize waste and support local communities.
DIY Eco-Friendly Projects
Get creative and crafty with do-it-yourself projects that are kind to both your budget and the planet. Engaging in DIY eco-friendly projects is a fun and rewarding way to personalize your space while being environmentally conscious.
You can create reusable cloth bags, repurpose old furniture, make natural cleaning products, and even upcycle clothing into new fashion pieces. These projects not only allow you to showcase your creativity but also help you reduce waste and make the most of what you already have.
Swapping with Friends and Roommates
Sharing is caring, and when it comes to eco-friendly choices, swapping items can be a game-changer. Consider organizing swaps with your friends or roommates for items like clothing, books, accessories, and even small appliances.
Swapping empowers you to rejuvenate your possessions without any financial expense, simultaneously preventing items from becoming waste. This method not only conserves money but also fosters a sense of community, embodying the essence of eco-friendly products by promoting sustainable consumption and granting items a renewed purpose.
Embracing budget-friendly eco-friendly choices shows that you don't need a big budget to make a positive impact on the environment. Thrift store finds, DIY projects, and swapping with friends and roommates are creative ways to reduce waste, save money, and cultivate a more sustainable lifestyle.
By making conscious choices within your means, you're contributing to a greener future while setting an example for others that being eco-friendly is accessible and rewarding.
Conclusion
In the grand scheme of things, it's easy to underestimate the impact of our daily choices. However, as students embracing eco-friendly products, we hold the power to shape a greener future through these seemingly small decisions.
Each recycled notebook, reusable water bottle, and sustainable fashion choice sends ripples of positive change into the world. By adopting eco-friendly habits now, we're not only creating a more sustainable campus life but also cultivating a mindset that can carry us into adulthood as responsible environmental stewards.
Empowered with knowledge and armed with conscious choices, students are at the forefront of a movement that advocates for a healthier planet. Together, we can inspire others to follow suit, showing that sustainable living isn't a daunting task but a rewarding journey.
So, let's keep the conversation going. Share your thoughts and experiences in the comments below, and don't forget to spread this amazing information to your friends.
Through our collective efforts, we're shaping a future where eco-friendly products are the norm, and our campus life reflects our commitment to a more sustainable and vibrant world.