Ever find yourself in need of a gaming fix that's both relaxing and exciting? Look no further, because we've got a treat for you! Bubble shooter games have been a beloved pastime for ages, and with the explosion of mobile gaming, a whole bunch of awesome free bubble shooter games have come our way. Whether you're a laid-back player seeking a chill session or a strategy enthusiast up for a challenge, these games have got you covered.
Free Bubble Shooter Games are video games that belong to the puzzle genre. In these games, players aim and shoot colored bubbles from the bottom of the screen to match and eliminate groups of bubbles of the same color. The primary objective is to clear the screen of bubbles by creating clusters of three or more bubbles of the same color, causing them to pop and disappear. These games often include levels with varying challenges, such as limited shots or specific bubble arrangements. They can be found on various platforms, including mobile devices and online gaming websites, and are typically available for free download and play.
Get ready to embark on a journey through the top 8 free bubble shooter games that promise boundless amusement without costing you a single penny. From colorful challenges to strategic bubble-popping, these games are all set to whisk you away into a world of endless entertainment. So, grab your virtual bubble blaster, and let's dive right into the bubbly madness!
Top 8 Free Bubble Shooter Games
Each game on this list offers a ticket to a realm where strategic thinking meets rapid reflexes, where every precise shot sends ripples of excitement through the sea of bubbles. So, let's get ready to aim, shoot, and burst our way through the vibrant world of the best free bubble shooter games!
1. Bubble Witch 3 Saga:
Step into a world of magic and mystery with Bubble Witch 3 Saga. Join Stella the Witch as she embarks on a captivating adventure to save her friends from the clutches of evil spirits. The game offers a delightful blend of bubble shooting and puzzle-solving, challenging players to strategically match and pop bubbles to progress through levels.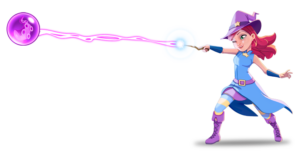 As you advance, you'll unlock powerful boosters and spells that add an extra layer of strategy to the gameplay. The stunning visuals, charming characters, and engaging storyline make Bubble Witch 3 Saga an enchanting experience that will keep you coming back for more magical bubble-bursting fun.
2. Bubble Mania:
Prepare to be immersed in a world of vibrant colors and challenging puzzles with Bubble Mania. This game takes the classic bubble shooter mechanics and adds a twist of strategic thinking. Each level presents a unique arrangement of bubbles, requiring you to plan your shots carefully to maximize your points.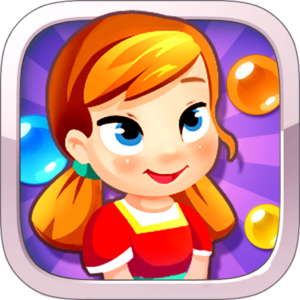 The game's delightful graphics and cheerful sound effects create an engaging atmosphere that draws you into its bubble-popping frenzy. With hundreds of levels to conquer, Bubble Mania offers endless entertainment for puzzle enthusiasts.
3. Bubble Burst
Bubble Burst 2 offers a straightforward yet engaging bubble shooting experience that's perfect for quick gaming sessions. The objective is simple: match and burst bubbles to clear the screen. As you progress through the game's levels, the challenge increases, requiring more precise aiming and strategic thinking.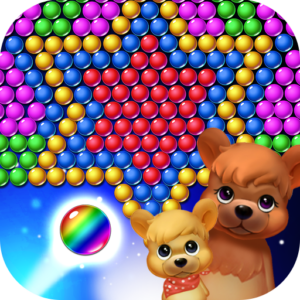 .With its clean design and intuitive controls, Bubble Burst 2 provides a classic bubble shooter experience that's easy to pick up and play. The game's addictive mechanics make it a great choice for players seeking a casual and enjoyable gaming adventure. Whether you're a seasoned bubble shooter enthusiast or new to the genre, Bubble Burst 2 offers hours of bubble-popping fun that's hard to resist.
The beloved Angry Birds franchise takes on a bubbly twist in Angry Birds POP! – Bubble Shooter. Join your favorite feathered friends in a bubble-popping adventure that combines the iconic characters with the addictive gameplay of bubble shooters.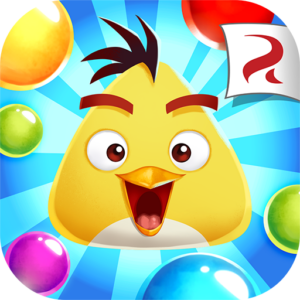 The game's levels are creatively designed, offering a mix of challenges that range from straightforward bubble popping to complex puzzles. With its familiar characters, vibrant graphics, and engaging gameplay, Angry Birds POP! adds a refreshing spin to the bubble shooter genre.
5. Panda Pop:
Panda Pop brings an emotionally engaging storyline to the bubble shooter genre. Help Mama Panda rescue her adorable cubs from the clutches of a mischievous baboon by popping bubbles strategically. The game's intuitive controls and gradually increasing difficulty level ensure that players of all skill levels can enjoy the journey.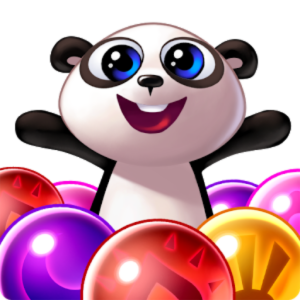 As you progress, you'll encounter a variety of power-ups and obstacles that add depth to the gameplay. The combination of heartwarming storytelling and addictive bubble-popping action makes Panda Pop a standout choice in the world of free bubble shooter games.
6. Bubble Island 2:
Take a tropical escape with Bubble Island 2, where Rico Raccoon and his friends embark on a colorful adventure. The game offers a refreshing take on bubble shooter mechanics with its innovative level design. You'll need to pop bubbles to create pathways and solve puzzles, adding a strategic element to the gameplay.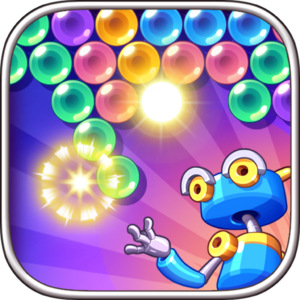 The stunning visuals, lively animations, and diverse challenges make Bubble Island 2 a game that's not just about popping bubbles, but also about using your wits to overcome obstacles and progress through the levels.
7. Lost Bubble:
Prepare for a treasure-hunting adventure with Lost Bubble. The game's premise is simple: pop bubbles to reveal hidden treasures. As you journey through the game's 1000+ levels, you'll encounter various challenges and obstacles that keep the gameplay fresh and exciting.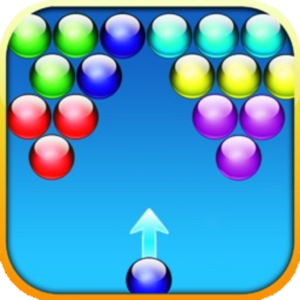 Regular updates and new levels ensure that Lost Bubble provides consistent content for players to enjoy. With its addictive gameplay, colorful graphics, and the thrill of discovering hidden treasures, Lost Bubble offers an engaging and entertaining bubble shooting experience.
8. Bubble CoCo: Color Match Bubble Shooter:
Bubble CoCo offers a unique twist on the traditional bubble shooter formula. In this game, you'll need to strategically match colors and shoot bubbles to progress through levels. The captivating visuals and progressively challenging puzzles create an immersive experience that's both relaxing and engaging.
With its colorful design, calming background music, and innovative gameplay mechanics, Bubble CoCo stands out as a game that offers a fresh take on the bubble shooter genre, appealing to players seeking a different kind of bubble-bursting adventure.
The impact of in-app purchases on the gaming experience in free-to-play games
In-app purchases in free-to-play games offer players the option to enhance their gaming experience through power-ups, cosmetics, and additional content. These purchases are not necessary for enjoying the core gameplay.
In many cases, players can progress, compete, and enjoy the game's challenges without ever making a purchase. These purchases are often designed to provide a sense of customization or accelerated progression for those who choose to invest in them.
Game developers need to strike a balance between offering valuable content through in-app purchases while ensuring that players who opt not to spend money can still have a fulfilling and engaging gaming experience.
Conclusion:
From magical quests to heartwarming rescue missions, the world of free bubble shooter games is teeming with diverse experiences that cater to a wide range of preferences. Whether you're a fan of strategic puzzle-solving, cute characters, or just love the satisfaction of popping bubbles, these top 8 games have you covered. With their captivating visuals, addictive gameplay, and a variety of challenges, these games are sure to keep you entertained and coming back for more burst-filled fun. So, pick your favorite, aim, shoot, and immerse yourself in the colorful universe of bubble-bursting entertainment!