In the exciting world of entrepreneurship, where dreams take flight and ideas turn into reality, understanding the entrepreneurs' characteristics is the key to unlocking success. So, what exactly makes a successful entrepreneur?
In this blog post, we will delve into the 10 essential entrepreneurs' characteristics and explore how they form the blueprint for success in this dynamic realm.
Whether you're a budding business owner or simply curious about the traits that set entrepreneurs apart, join us on this journey to discover what it takes to thrive in the entrepreneurial landscape.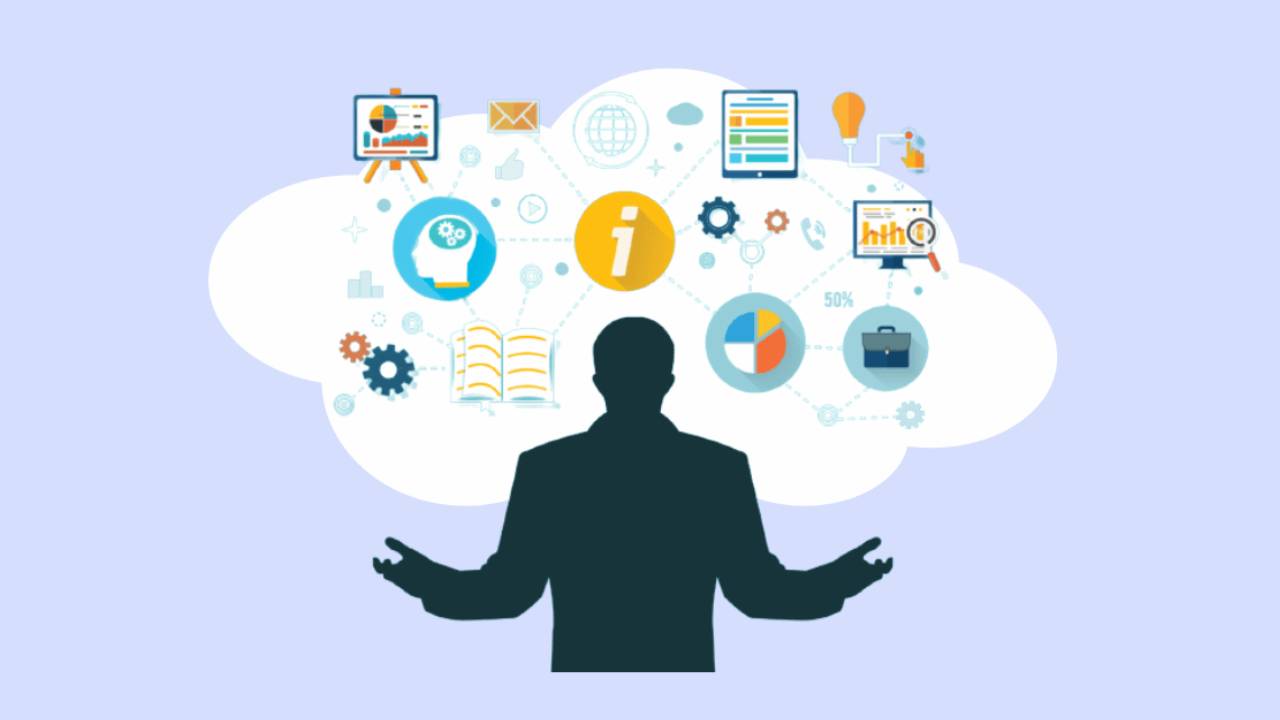 So, let's embark on this enlightening exploration of entrepreneurs' characteristics and chart a course for entrepreneurial excellence.
Visionary Thinking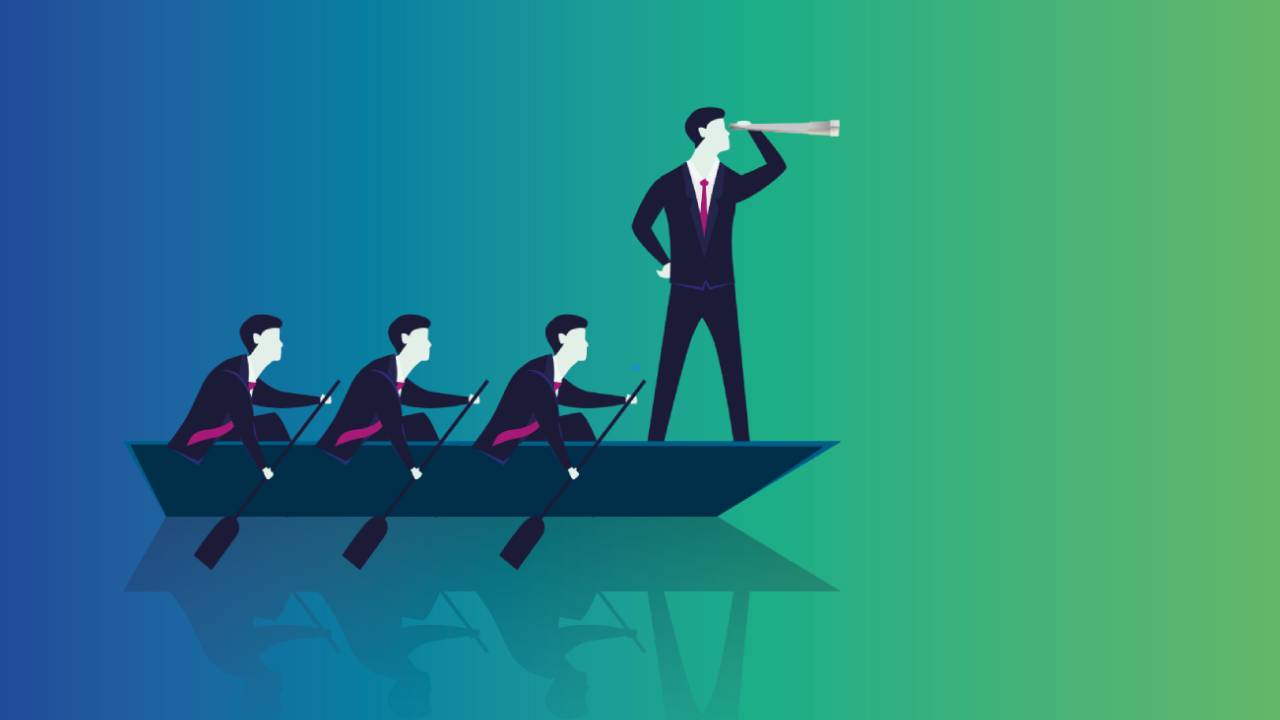 In the realm of entrepreneurs' characteristics, visionary thinking stands as a beacon of inspiration. It's the ability to see beyond the horizon, to dream big, and to pave the way for innovative change.
Picture a realm where the commonplace takes on an extraordinary allure, where everyday challenges metamorphose into waiting opportunities to be seized. The entrepreneurs' characteristics of visionary thinking serve as the dynamic force propelling them toward greatness.
Within this section, we will explore the profound influence wielded by possessing a clear vision and the remarkable outcomes that arise from venturing beyond conventional boundaries.
The Power of a Clear Vision
A clear vision is the guiding star that every successful entrepreneur follows. It's like having a map that leads to your destination, allowing you to navigate through the entrepreneurial landscape with purpose and precision.
With a clear vision, entrepreneurs can articulate their goals and aspirations, not just to themselves but to their team and potential investors as well. This clarity of purpose serves as a powerful motivator, driving the entire venture forward.
Having a clear vision also means having a deep understanding of what success looks like for your business. It's not just about making profits; it's about creating a positive impact, solving a problem, or fulfilling a need.
This unwavering focus helps entrepreneurs stay on course, even when faced with challenges. It's the foundation upon which every decision, big or small, is made. So, as you embark on your entrepreneurial journey, remember that a clear vision is your most valuable asset—it's the compass that points you in the right direction.
Thinking Beyond the Norm
Thinking beyond the norm is where innovation thrives and breakthroughs are born. Entrepreneurs who possess this characteristic aren't content with the status quo; they question it, challenge it, and seek ways to improve it. They're the creative minds who see opportunities where others see obstacles, and they're unafraid to take risks to bring their ideas to life.
This type of thinking is what drives industries forward. It's responsible for the invention of groundbreaking products, the disruption of established markets, and the creation of entirely new business models. When entrepreneurs think beyond the norm, they not only stay ahead of the competition but also inspire change on a larger scale.
Resilience and Perseverance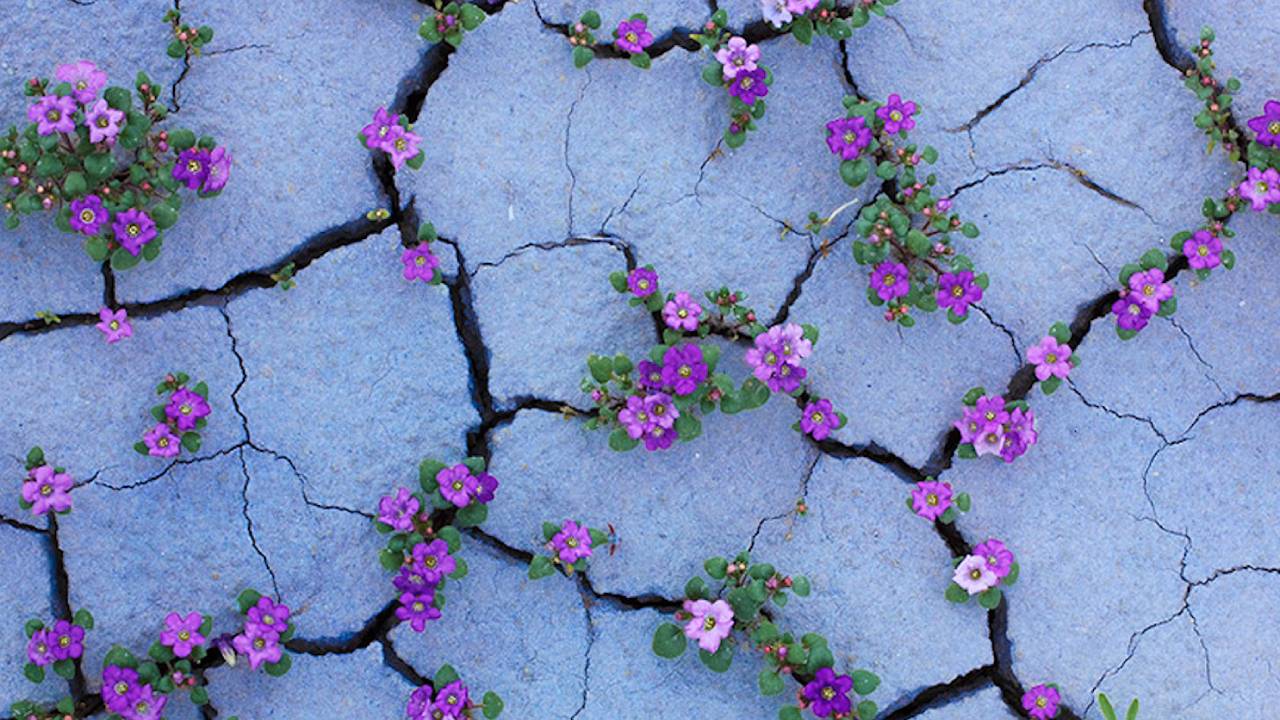 In the world of entrepreneurs' characteristics, resilience and perseverance are the sturdy pillars upon which success is built. Imagine a journey filled with unexpected twists and turns, where setbacks are not stumbling blocks but stepping stones toward greater achievements.
Resilient entrepreneurs possess the remarkable ability to bounce back from failure and maintain an unwavering commitment to their goals.
In this section, we will explore the profound impact of these qualities, illustrating how they transform challenges into opportunities and setbacks into stepping stones on the path to entrepreneurial success.
Bouncing Back from Failure
Failure is a companion on every entrepreneur's journey, but it's how one responds to it that defines their trajectory. Resilient entrepreneurs view failure as a valuable teacher rather than a roadblock. They understand that setbacks are not the end of the road but rather detours leading to greater insights and opportunities.
When faced with failure, these entrepreneurs exhibit an incredible ability to adapt, learn, and grow. They dust themselves off, analyze what went wrong, and use that knowledge to fuel their next endeavor. This resilience is a driving force, propelling them forward with newfound determination and wisdom.
Staying Committed to Your Goals
Entrepreneurial success is often a long and arduous journey, filled with challenges that can test even the most passionate individuals. However, those who possess the characteristic of perseverance stay committed to their goals through thick and thin. They understand that success rarely happens overnight and that setbacks are a natural part of the process.
Staying committed means maintaining a clear focus on your long-term objectives, even when faced with immediate obstacles. It's the ability to persist in the face of adversity, and to keep moving forward when others might give up. Perseverance is what separates those who merely dream from those who achieve their entrepreneurial aspirations.
Adaptability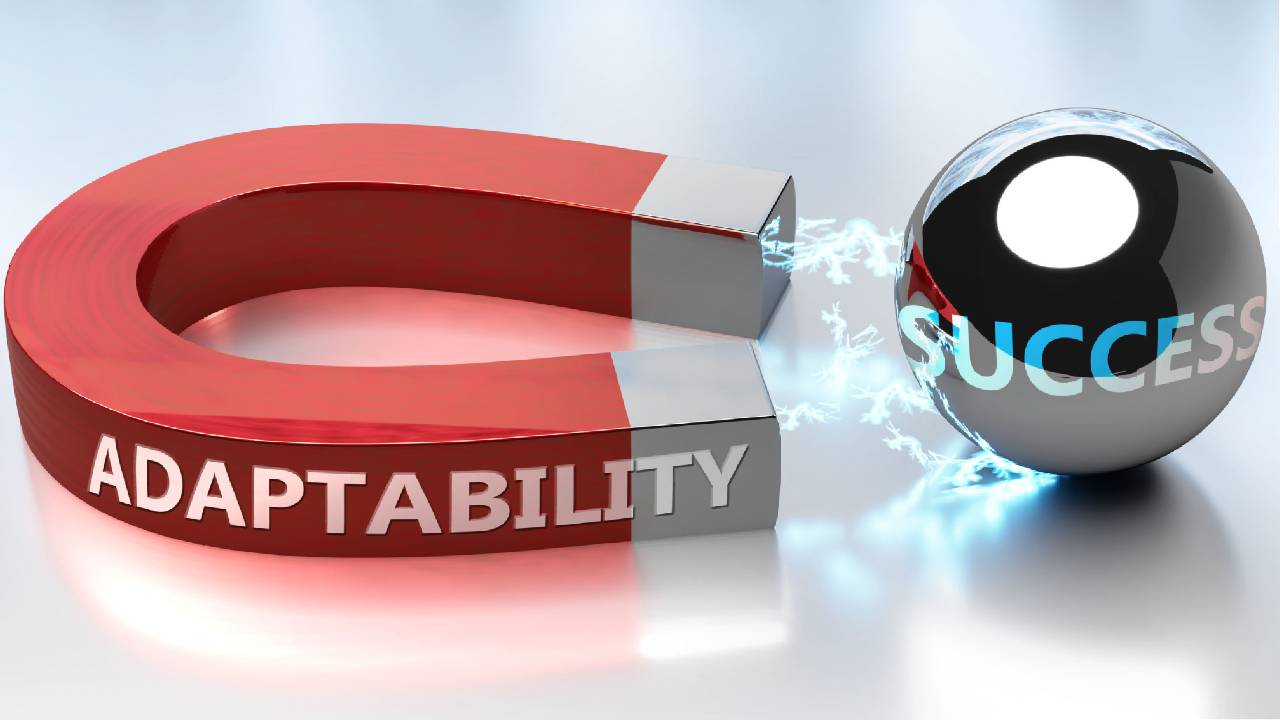 In the world of entrepreneurs' characteristics, adaptability shines as a crucial trait that distinguishes the successful from the stagnant. Picture an ever-changing landscape where the ability to pivot and embrace change is not just advantageous, but essential.
Entrepreneurs who excel in this trait understand that the business world is dynamic and unpredictable, and they have the remarkable capacity to not only embrace change but thrive in the midst of it.
In this section, we will explore how adaptability forms the foundation of entrepreneurial success, enabling individuals to navigate shifting tides and flourish in dynamic environments.
Embracing Change
Adaptability begins with the willingness to embrace change. Successful entrepreneurs recognize that the world around them is in constant flux, and they see change not as a threat, but as an opportunity. They understand that innovation often arises from disruption, and they actively seek out ways to evolve and improve.
Entrepreneurs who excel in adaptability are quick to assess new situations, identify emerging trends, and adjust their strategies accordingly. They do not cling to outdated methods or ideas but instead welcome change as a chance to innovate and stay ahead of the curve. This willingness to adapt is a cornerstone of their success.
Thriving in Dynamic Environments
Dynamic environments can be daunting to some, but adaptable entrepreneurs, are a playground of possibilities. These individuals thrive when faced with uncertainty, complexity, and ambiguity. They possess the ability to remain composed and focused in the midst of chaos, making strategic decisions that propel their ventures forward.
Thriving in dynamic environments means not just surviving but flourishing in the face of adversity. It involves leveraging change to gain a competitive edge, seizing opportunities that others may overlook, and continuously fine-tuning their approach to stay aligned with evolving market demands. In a world where the only constant is change, adaptability becomes an entrepreneur's greatest asset.
Risk-Taking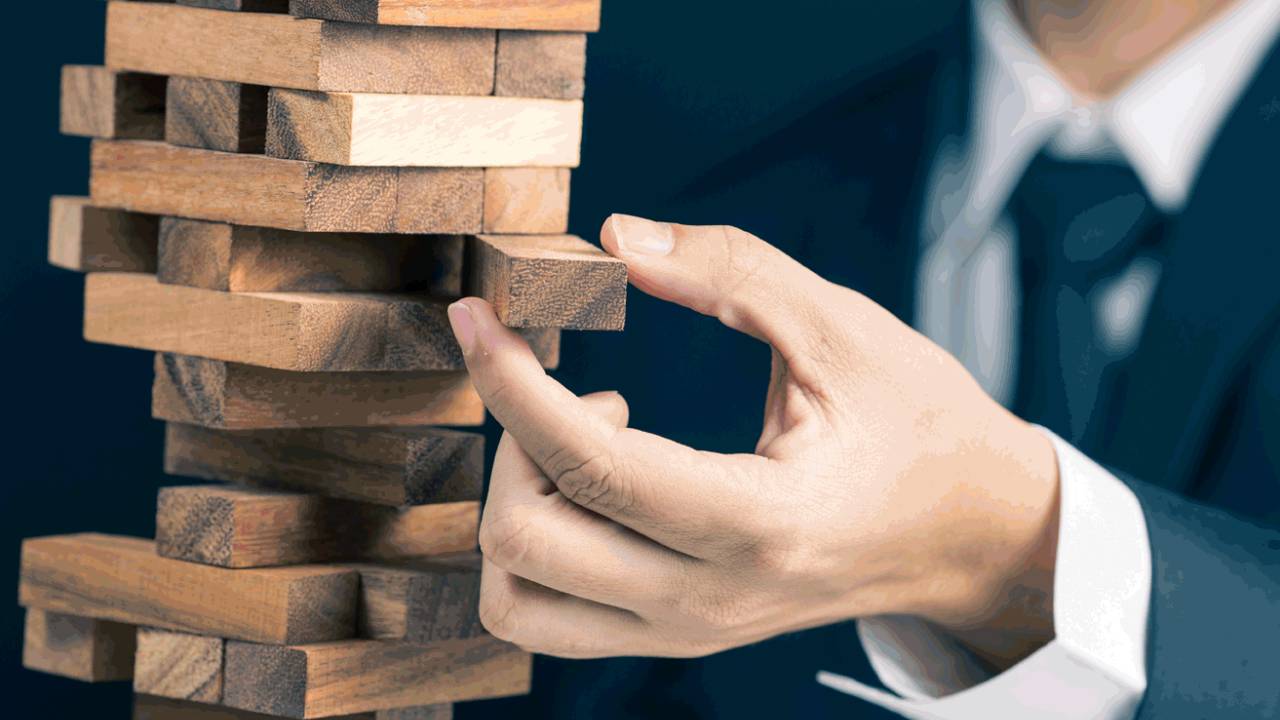 In the world of entrepreneurs' characteristics, the trait of risk-taking shines as a beacon of courage and opportunity. Imagine a realm where uncertainty is not feared but embraced, and where calculated risks are the stepping stones to innovation and success.
Entrepreneurs who excel in this characteristic possess the unique ability to discern between calculated risks and blind gambles, and they understand that each leap into the unknown is an opportunity to learn and grow.
In this section, we will explore the pivotal role of risk-taking in entrepreneurship, delving into the distinctions between calculated risks and blind gambles, and how entrepreneurs use them as catalysts for growth.
Calculated Risks vs. Blind Gambles
Entrepreneurs who thrive in risk-taking are not reckless gamblers but strategic thinkers. They recognize that risk is an inherent part of entrepreneurship and that it's not about avoiding risks entirely but about making informed decisions.
Calculated risks involve careful analysis, research, and planning. Entrepreneurs assess potential outcomes, weigh the pros and cons, and take action when they believe the odds are in their favor.
Blind gambles, on the other hand, involve impulsivity and lack of consideration. Entrepreneurs who take blind gambles are more likely to expose themselves to unnecessary and potentially catastrophic risks. Understanding the distinction between these two approaches is crucial for navigating the entrepreneurial landscape successfully.
Learning from Risk-Taking
Every risk, whether calculated or not, presents an opportunity to learn and grow. Entrepreneurs who embrace risk-taking understand that failure is not a permanent setback but a chance to gather valuable insights.
When a risk results in success, it reinforces their confidence and encourages further innovation. When it leads to failure, they analyze what went wrong and use that knowledge to refine their strategies and make better decisions in the future.
Learning from risk-taking is a continuous process, shaping entrepreneurs into more capable and resilient individuals. It's a testament to their adaptability and determination in the face of uncertainty.
As they navigate the complex terrain of entrepreneurship, these individuals recognize that risk-taking is not just a characteristic; it's a powerful tool for achieving their goals.
Passion and Drive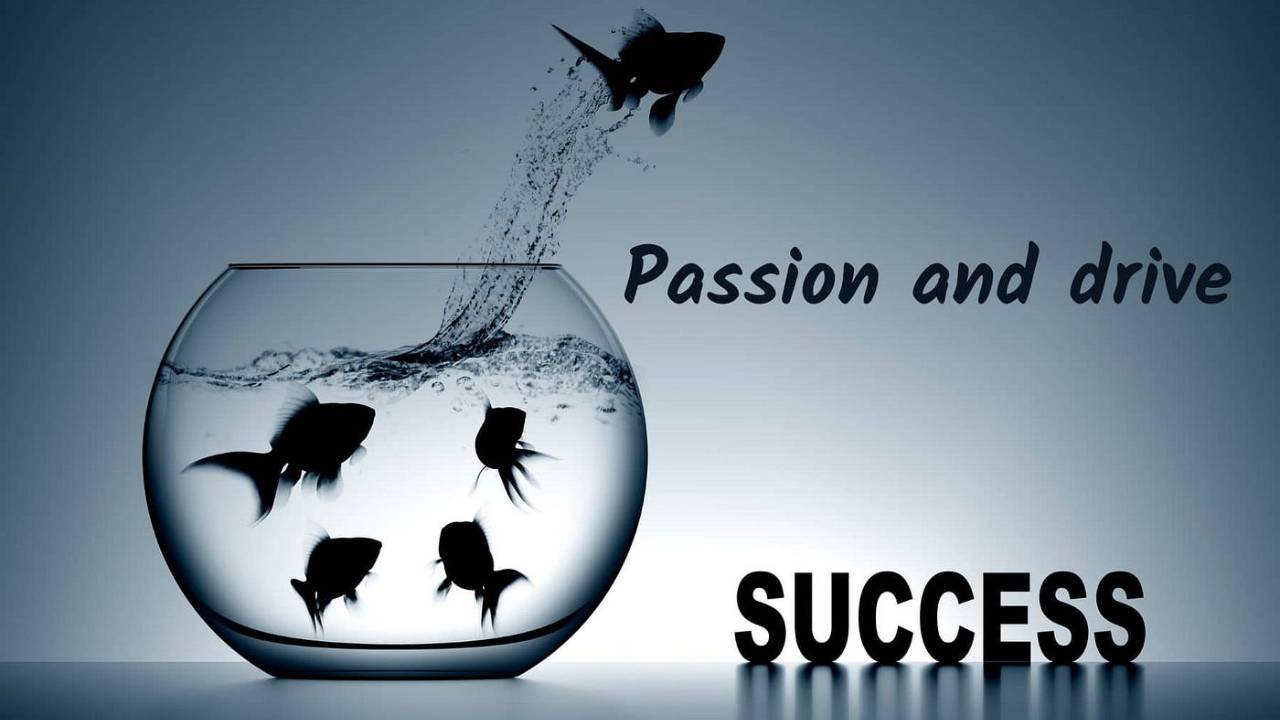 In the world of entrepreneurs' characteristics, passion, and drive are the twin engines that power the entrepreneurial journey. Picture a landscape where every challenge is met with enthusiasm and every setback is seen as an opportunity to grow.
Entrepreneurs who possess unwavering passion and an indomitable drive are unstoppable forces, channeling their energy into their ventures.
In this section, we will explore how these essential qualities fuel the entrepreneurial fire, sustaining motivation over time and propelling individuals toward their goals.
Fueling Your Entrepreneurial Fire
Passion is the spark that ignites an entrepreneur's journey. It's the deep, abiding love for what they do that drives them to overcome obstacles and pursue their dreams relentlessly. Entrepreneurs who are passionate about their ventures find joy in the work itself, and this enthusiasm is contagious, inspiring others to join their cause.
Fueling your entrepreneurial fire means staying connected to your core purpose and values. It involves continually rediscovering what excites you about your business and using that passion to drive innovation and creativity. When passion is the driving force, work doesn't feel like a chore; it becomes a labor of love.
Sustaining Motivation Over Time
While passion provides the initial impetus, sustaining motivation over the long haul is equally crucial. Entrepreneurship is a journey filled with ups and downs, and there may be times when the initial excitement wanes. However, entrepreneurs with unwavering drive possess the ability to maintain their momentum.
Sustaining motivation involves setting clear goals and milestones, celebrating achievements along the way, and continually challenging oneself to reach new heights.
It's about developing a resilient mindset that can weather setbacks and setbacks while staying focused on the ultimate vision. With sustained motivation, entrepreneurs can navigate the inevitable hurdles on their path to success.
Problem-Solving Skills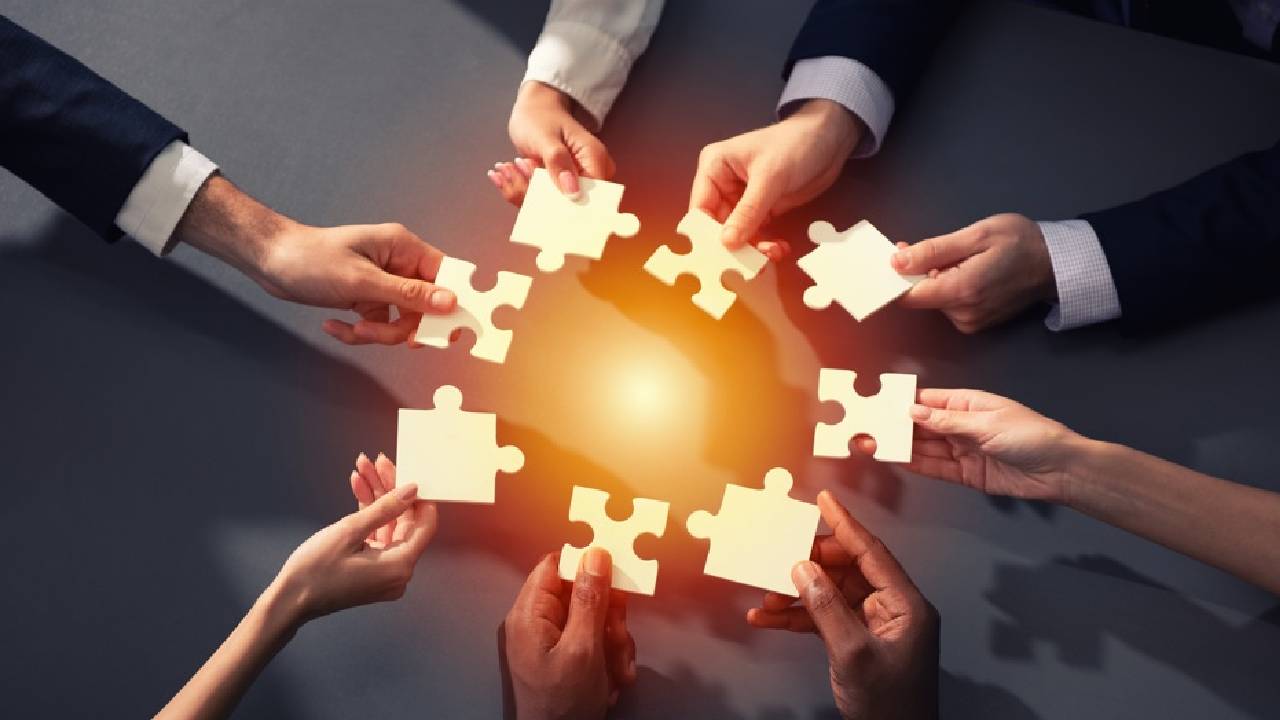 In the realm of entrepreneurs' characteristics, problem-solving skills shine as a beacon of ingenuity and adaptability. Imagine a world where every challenge is an opportunity, and every obstacle is a puzzle waiting to be solved.
Entrepreneurs with exceptional problem-solving skills possess the remarkable ability to transform adversity into innovation, navigating the complex landscape of entrepreneurship with ease.
In this section, we will explore how these critical skills make entrepreneurs creative problem solvers and enable them to overcome obstacles on their path to success.
The Entrepreneur as a Creative Problem Solver
Entrepreneurs are, by nature, creative problem solvers. They don't see problems as insurmountable roadblocks but as opportunities to exercise their ingenuity. When faced with a challenge, they approach it with a fresh perspective, seeking innovative solutions that may not be immediately apparent to others.
Creative problem solvers are unafraid to think outside the box, combining their knowledge, experience, and creativity to find unique ways to address issues.
They understand that the ability to adapt and find creative solutions is a valuable asset in an ever-evolving business landscape. By embracing this characteristic, entrepreneurs turn problems into stepping stones toward their goals.
Navigating Obstacles with Ease
Obstacles are an inevitable part of the entrepreneurial journey, but entrepreneurs with strong problem-solving skills navigate them with grace and confidence. They break down complex issues into manageable components, analyze them systematically, and develop effective strategies to overcome them.
This ability to navigate obstacles with ease is rooted in a combination of resilience and critical thinking. Entrepreneurs do not shy away from adversity but use it as an opportunity to test their problem-solving prowess. They remain agile in the face of unexpected challenges, adjusting their strategies as needed to stay on course toward their goals.
Effective Communication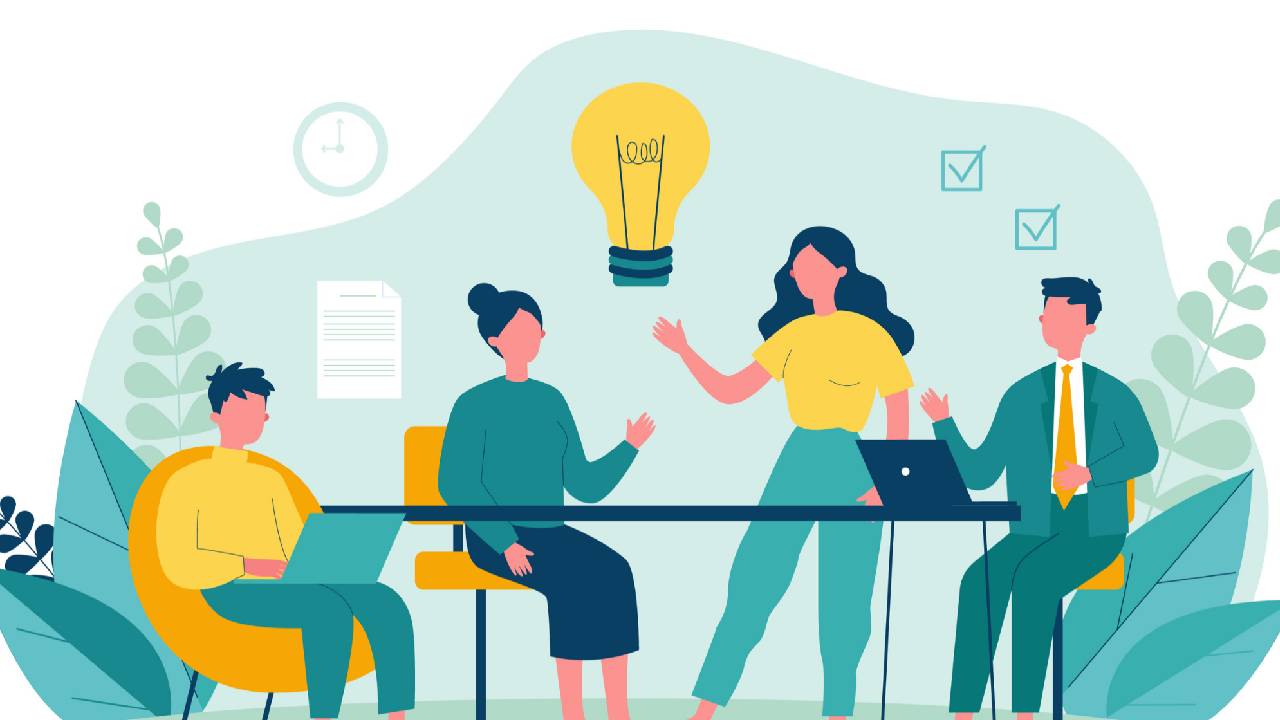 In the world of entrepreneurs' characteristics, effective communication stands as a pillar of influence and collaboration. Picture a realm where words carry the power to build strong networks and turn ideas into reality.
Entrepreneurs who excel in effective communication possess the remarkable ability to connect with others, foster meaningful relationships, and convey their ideas with impact.
In this section, we will explore how this essential trait enables entrepreneurs to build strong networks and pitch their ideas with lasting resonance.
Building Strong Networks
Entrepreneurs recognize that success rarely happens in isolation, and effective communication is the bridge that connects them to a vast network of individuals. Building strong networks involves more than just exchanging business cards; it's about forging genuine connections, nurturing relationships, and offering value to others.
Effective communicators listen actively, understand the needs of their peers, and provide solutions that benefit all parties involved. They leverage their networks for mentorship, collaboration, and support, understanding that the strength of their connections can open doors to new opportunities and insights.
Pitching Ideas with Impact
An idea is only as powerful as its ability to be communicated effectively. Entrepreneurs with strong communication skills excel at pitching their ideas with impact, captivating their audience, and inspiring action.
Whether they're presenting to potential investors, team members, or customers, they convey their vision clearly and persuasively.
Pitching ideas with impact involves crafting compelling narratives, highlighting the value proposition, and addressing potential concerns with confidence. Effective communicators leave a lasting impression, convincing others to join them on their entrepreneurial journey and turn ideas into reality.
Financial Literacy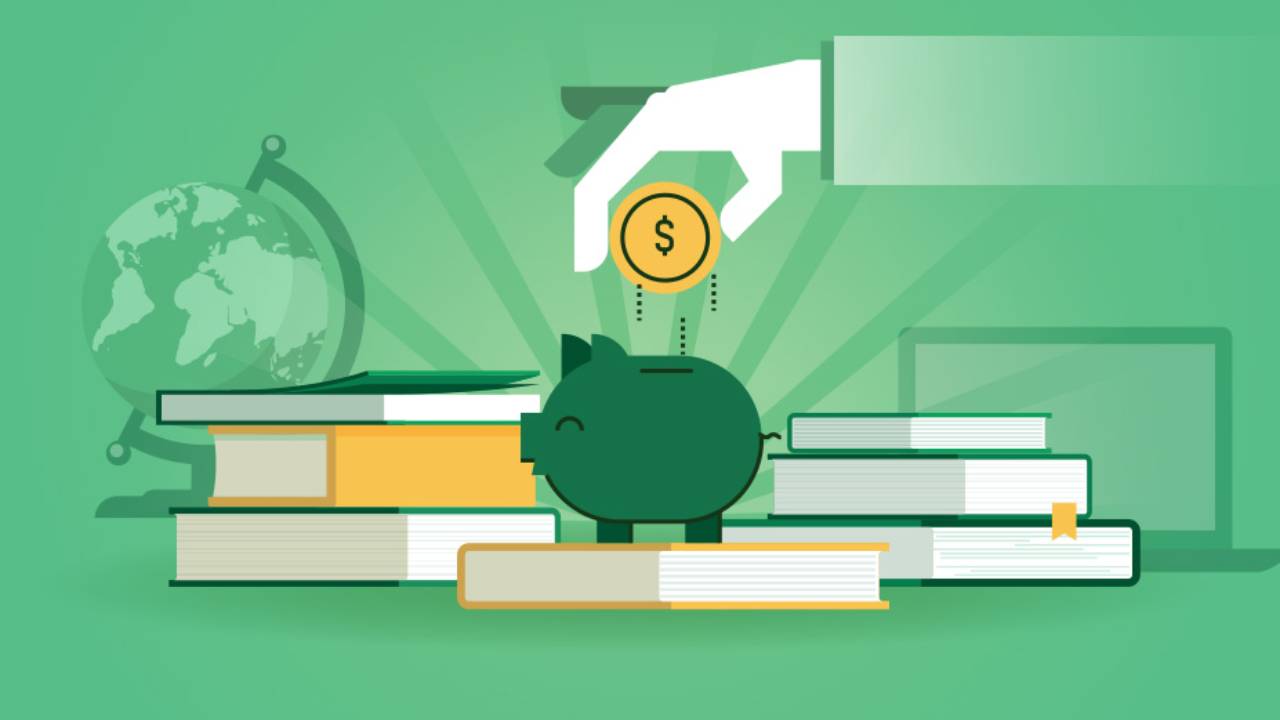 In the world of entrepreneurs' characteristics, financial literacy shines as a beacon of prudence and prosperity. Imagine a realm where every dollar is a strategic asset, and every financial decision shapes the path to success.
Entrepreneurs who possess strong financial literacy understand that managing finances wisely and making sound investment decisions are essential for long-term growth.
In this section, we will explore how this vital trait empowers entrepreneurs to make informed financial choices, whether it's managing their resources wisely or strategically allocating investments.
Managing Finances Wisely
Entrepreneurs with financial literacy approach their finances with the same care and attention as they would any other aspect of their business.
They understand the importance of budgeting, tracking expenses, and maintaining a healthy cash flow. Wise financial management involves creating a financial plan, setting financial goals, and adhering to a budget that aligns with those objectives.
Moreover, entrepreneurs who manage their finances wisely are prepared for unexpected challenges and fluctuations in the market. They have a financial cushion to weather storms and seize opportunities when they arise. This financial stability is the bedrock upon which entrepreneurial ventures can thrive.
Investment and Resource Allocation
Strategic investment and resource allocation are the hallmarks of financially literate entrepreneurs. They possess the ability to identify opportunities that will yield the greatest return on investment while minimizing unnecessary expenditures.
Whether it's investing in new technology, expanding their team, or diversifying their product line, these entrepreneurs make well-informed decisions.
Investment and resource allocation also involve risk assessment and contingency planning. Entrepreneurs with financial literacy evaluate potential risks associated with their investments and have a plan in place to mitigate those risks.
They understand that every resource, whether it's time, money, or talent, is a valuable asset, and allocating them strategically is the key to sustainable growth.
Team Building and Leadership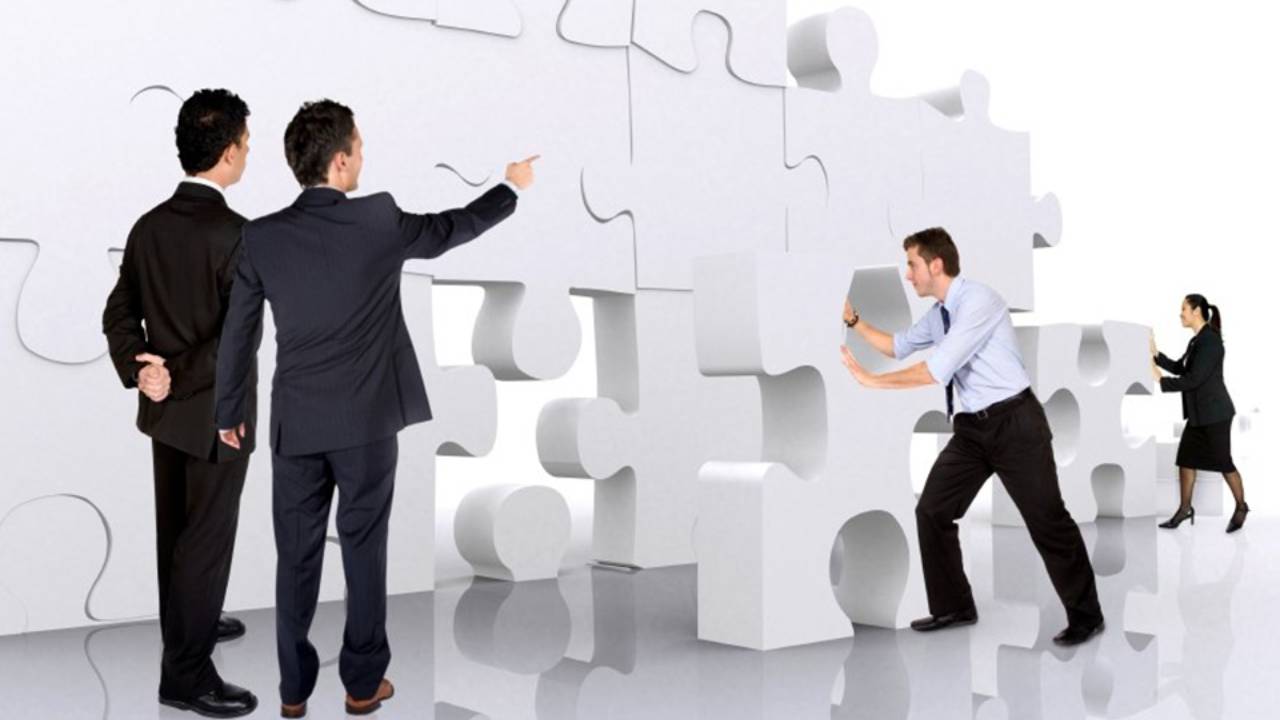 In the realm of entrepreneurs' characteristics, the ability to build high-performing teams and lead by example shines as a beacon of collaboration and inspiration. Imagine a world where entrepreneurs not only envision their dreams but also rally others to join them on the journey.
Entrepreneurs who excel in team building and leadership understand that their success is intricately tied to the strength and cohesion of their team.
In this section, we will explore how these vital qualities empower entrepreneurs to assemble teams that thrive and lead by setting a remarkable example.
Assembling a High-Performing Team
Entrepreneurs recognize that they cannot achieve their vision alone, and the art of team building is central to their success. Assembling a high-performing team involves more than hiring individuals with the right skills; it's about creating a culture of collaboration, trust, and shared purpose.
Effective team builders identify the strengths and weaknesses of each team member and allocate roles accordingly. They foster an environment where team members feel valued, empowered, and motivated to contribute their best.
By bringing together a diverse group of talents and personalities, these entrepreneurs harness the collective potential of their team to achieve remarkable results.
Leading by Example
Leadership is not just a title; it's a role that requires setting the standard through action. Entrepreneurs who lead by example demonstrate the values, work ethic, and commitment they expect from their team. They understand that their behavior sets the tone for the entire organization.
Leading by example means being the first to arrive and the last to leave, showing dedication to the mission, and being willing to roll up their sleeves and tackle challenges alongside their team. It's about transparency, communication, and integrity. When entrepreneurs lead by example, they inspire trust and loyalty, fostering a culture where everyone is aligned with the vision and motivated to give their best.
Time Management
In the world of entrepreneurs' characteristics, the art of time management stands as a foundation of productivity and well-being. Picture a realm where entrepreneurs don't just work hard; they work smart, optimizing every minute to achieve their goals.
Entrepreneurs who excel in time management understand that how they allocate their time can make or break their success.
In this section, we will explore how this vital trait empowers entrepreneurs to prioritize tasks for maximum productivity and avoid the ever-encroaching specter of burnout.
Prioritizing Tasks for Maximum Productivity
Entrepreneurs are often faced with a multitude of tasks, each vying for their attention. Successful time managers possess the ability to discern which tasks are most critical and prioritize them accordingly. They understand that not all tasks are created equal, and some have a more significant impact on their goals than others.
Effective prioritization involves setting clear goals, identifying key objectives, and allocating time and resources to the tasks that align most closely with these goals. Entrepreneurs who prioritize tasks for maximum productivity ensure that they are working on what truly matters, driving their ventures forward with efficiency and purpose.
Avoiding Burnout
The entrepreneurial journey can be demanding, and without proper time management, it can lead to burnout. Entrepreneurs who excel in this characteristic recognize the importance of maintaining a healthy work-life balance.
They understand that overextending themselves can lead to decreased productivity, compromised decision-making, and ultimately, burnout.
Avoiding burnout involves setting boundaries, scheduling regular breaks, and ensuring that time is allocated not only to work but also to rest and rejuvenation. Entrepreneurs who prioritize their well-being are better equipped to navigate the challenges of entrepreneurship with resilience and sustained motivation.
Conclusion
As we conclude our exploration of the 10 essential entrepreneurs' characteristics for success, it's clear that the journey of becoming a successful entrepreneur is not just about possessing these traits but continually honing and applying them.
Entrepreneurship is a dynamic realm where vision, resilience, adaptability, and a host of other characteristics come together to create a tapestry of achievement. It's a journey of both triumphs and setbacks, each contributing to the growth and development of the entrepreneurial spirit.
Remember that success is not a destination but a path paved with determination and continuous learning. Embrace these essential entrepreneurs' characteristics, cultivate them, and use them to chart your course toward entrepreneurial excellence.
Whether you're just starting or well into your journey, your growth and development as an entrepreneur are boundless.
We would love to hear your thoughts and experiences with these entrepreneurs' characteristics. Feel free to share your feedback in the comments below and pass on this invaluable information to your friends who aspire to embark on their entrepreneurial quests. Together, we can inspire and support each other on the path to success.