In recent years, "Remote Working" has experienced a remarkable rise, becoming a prominent force that is reshaping the future of work. The traditional 9-to-5 office routine is gradually giving way to a more flexible and dynamic work landscape.
With the advent of technology and a growing desire for work-life balance, remote working has become increasingly popular across diverse industries and professions.
This transformation has been fueled by the desire for greater flexibility and the realization that productivity can thrive beyond the confines of a physical office.
As a result, the work landscape is evolving, presenting new opportunities and challenges for both employers and employees alike. Let's explore how the rise of remote work is changing the way we work, and what this means for the future of employment.
Advantages of Remote Working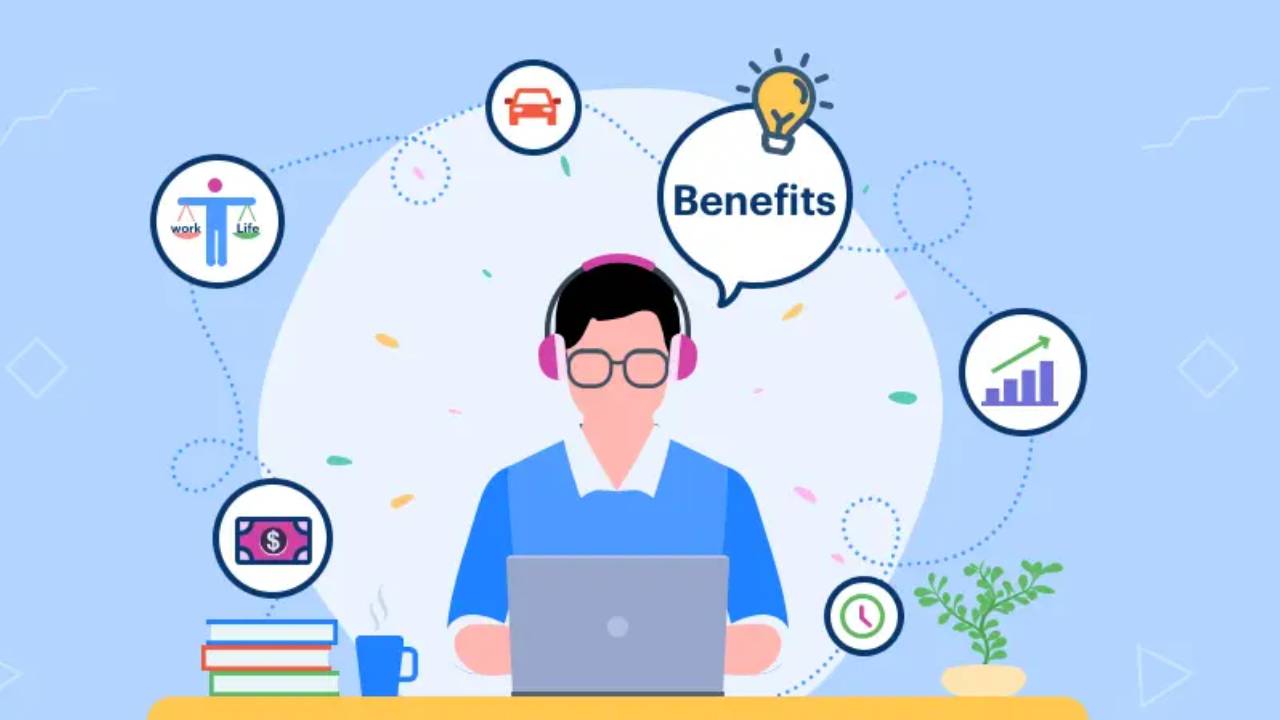 Remote Working offers a host of benefits that are transforming the way we approach employment and work-life dynamics.
As remote working gains popularity, individuals and companies alike are reaping the rewards of this flexible and innovative work arrangement. In this section, we will explore the advantages of remote work, highlighting the remarkable advantages it brings to both employees and employers.
Flexibility and Work-Life Balance
Remote Working offers unparalleled flexibility, allowing individuals to create a harmonious balance between their personal and professional lives. With the freedom to choose their work hours and location, employees can better accommodate family commitments, hobbies, and personal interests.
This newfound flexibility fosters a healthier work-life balance, reducing stress and burnout commonly associated with traditional office settings. Parents, for instance, can spend more quality time with their children, attending school events or taking care of them during illness without compromising their job responsibilities.
Access to Global Talent
Remote Working transcends geographical boundaries, enabling companies to tap into a vast pool of global talent.
Employers are no longer confined to hiring individuals based solely on their proximity to a physical office. Instead, they can select the best-suited candidates from various locations, offering a diverse and skilled workforce.
Remote working enables access to a diverse pool of talents and perspectives, fostering creativity, problem-solving, and innovation within the organization. It also facilitates collaboration on exciting projects with colleagues from diverse cultures and backgrounds, promoting a dynamic and inclusive work environment.
Cost Savings for Employers
For companies, Remote Working brings significant cost-saving opportunities. Traditional office setups entail considerable expenses, including rent, utilities, office supplies, and maintenance. By adopting remote work policies, businesses can reduce these overhead costs substantially.
Moreover, companies have the flexibility to hire remote employees who reside in regions with lower living costs, enabling them to offer competitive salaries while maintaining a healthy profit margin. Additionally, remote work reduces the need for extensive business travel, leading to savings in travel expenses and related allowances.
Environmental Benefits
Remote Working contributes positively to the environment by reducing the carbon footprint associated with daily commutes and office-related activities. With fewer employees commuting to work, there is a significant decrease in greenhouse gas emissions, traffic congestion, and fuel consumption.
The reduced demand for physical office spaces also means fewer resources utilized in construction and maintenance, further minimizing environmental impact. Embracing remote work not only benefits individuals and companies but also demonstrates a commitment to sustainable practices and environmental stewardship.
Challenges of Remote Work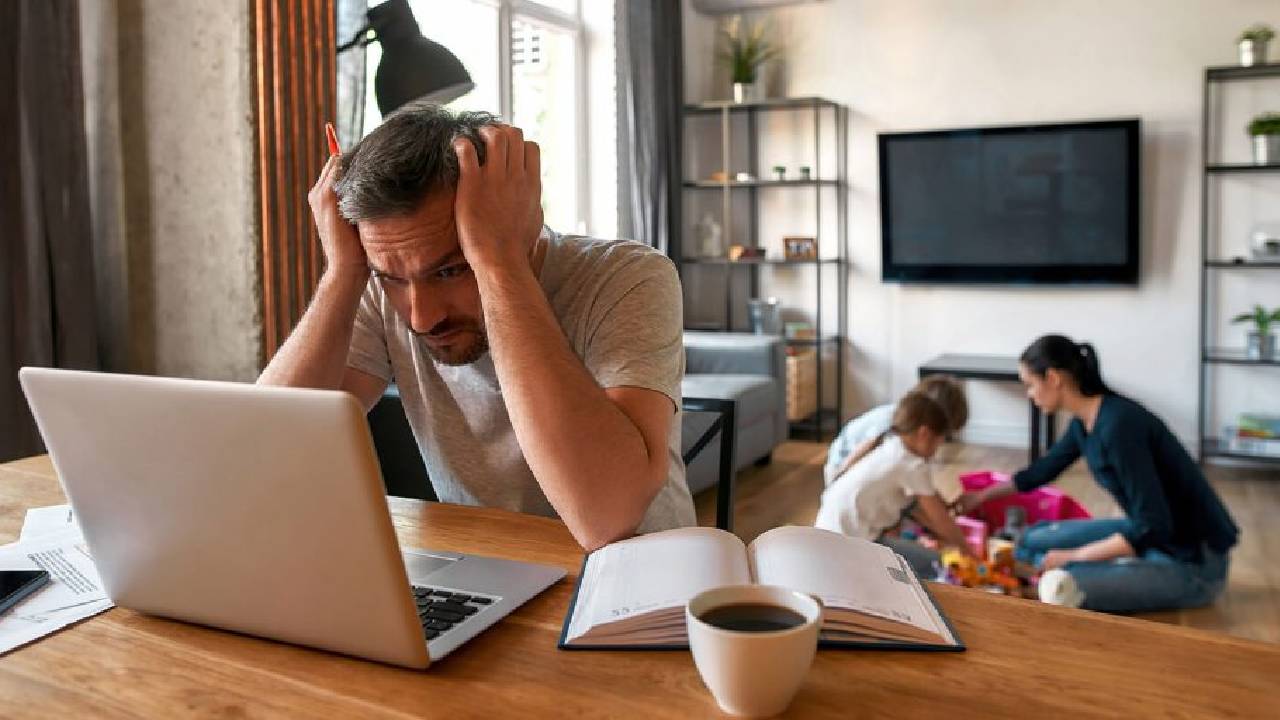 Remote Working has brought about remarkable advantages, but it is not without its share of challenges. As the workforce becomes increasingly dispersed, certain hurdles arise that employers and employees must address to ensure the success of remote work arrangements.
These challenges go beyond technological aspects and touch upon the human and social dimensions of work. In this section, we will explore some of the prominent challenges associated with remote work and the strategies to overcome them.
Communication and Collaboration
Effective communication and collaboration are essential for any successful team, but these become more complex in remote work environments.
Without face-to-face interactions, miscommunications may occur, leading to misunderstandings and delays in project delivery. It is crucial to implement clear communication channels and establish regular check-ins to keep everyone on the same page.
Utilizing video conferencing, instant messaging tools, and project management platforms can help bridge the communication gap and foster seamless collaboration among team members.
Maintaining Company Culture
With employees working from various locations, preserving a strong company culture can be a significant challenge. The physical distance may create a sense of detachment, making it harder for team members to feel connected to the organization's values and mission.
Employers must actively work towards nurturing a positive and inclusive remote working culture. Regular virtual team-building activities, online social gatherings, and celebrating achievements collectively can help reinforce the sense of belonging and camaraderie among remote employees.
Employee Isolation and Loneliness
One of the most pressing challenges of remote work is the risk of employee isolation and loneliness. The absence of physical interactions with colleagues can lead to feelings of loneliness and disconnection, potentially impacting productivity and mental well-being.
Employers should prioritize employee well-being by encouraging open communication and providing opportunities for virtual social interactions. Establishing remote mentorship programs or pairing employees for virtual coffee chats can foster a sense of community and emotional support.
Security and Privacy Concerns
Virtual working introduces unique security and privacy challenges for both companies and employees. With sensitive data being accessed outside secure office networks, the risk of data breaches and cyberattacks increases.
Employers must invest in robust cybersecurity measures, such as encrypted communication channels and multi-factor authentication, to safeguard confidential information.
Employees also play a crucial role in maintaining security by adhering to company policies, using secure Wi-Fi connections, and keeping their devices protected from potential threats.
The Future of Work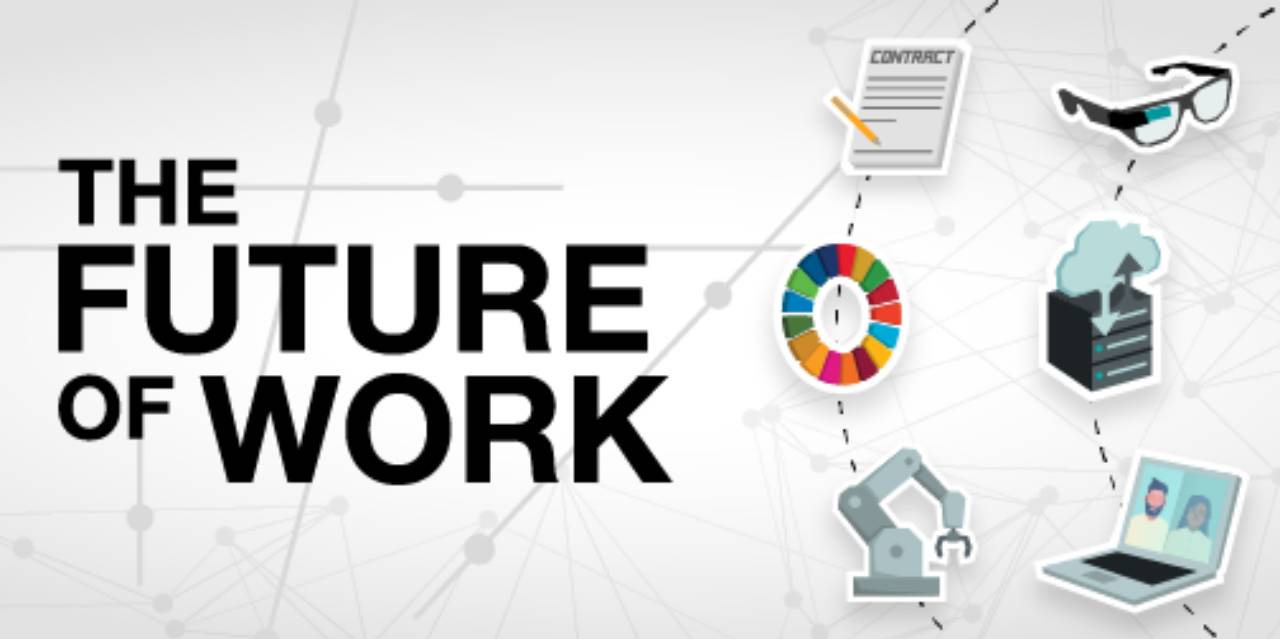 The Future of Work is an exciting realm that promises to revolutionize the way we approach employment and reshape the traditional work landscape. As Remote Working continues to gain momentum, it is becoming increasingly evident that the future of work will be shaped by a dynamic interplay of technology, flexibility, and innovation.
In this section, we will delve into some of the key elements that will define the future of work, ranging from hybrid work models that blend remote and in-office experiences to the significant role of technological advancements, artificial intelligence, and automation.
Moreover, we will explore the transformation of physical office spaces to accommodate the evolving needs of a modern and versatile workforce.
Hybrid Work Models
The future of work is set to embrace hybrid work models that blend the best of both remote and in-office work environments.
With the rise of Virtual working, employers and employees have experienced the benefits of flexible work arrangements, and many are now seeking a middle ground between the traditional office setting and complete remote work.
Hybrid work models offer employees the freedom to work from home or other remote locations while occasionally coming into the office for team meetings, collaboration sessions, or company-wide events.
This approach allows individuals to strike a balance between the convenience of remote work and the social aspects and face-to-face interactions fostered by physical office spaces.
Technological Advancements
Technology is at the forefront of shaping the future of work. Advancements in communication tools, cloud computing, and project management software have already revolutionized how teams collaborate and function remotely.
The future will witness further technological innovations that streamline processes, enhance productivity, and enable seamless remote work experiences. Artificial intelligence (AI) and machine learning will play an integral role in automating repetitive tasks, optimizing workflows, and providing valuable insights for decision-making.
Embracing these technological advancements will empower employees and businesses to thrive in the fast-paced and digitally-driven future of work.
The Role of Artificial Intelligence and Automation
As the future unfolds, Artificial Intelligence and automation will emerge as transformative forces in the workplace. While some fear job displacement, AI and automation will complement human efforts by handling routine and mundane tasks, allowing employees to focus on higher-value responsibilities that require creativity, problem-solving, and emotional intelligence.
This symbiotic relationship between humans and AI will enable a more efficient and productive workforce, enhancing overall output and creating new opportunities for skill development and career growth.
Impact on Physical Office Spaces
As Remote Working becomes increasingly prevalent, the future of work will witness significant changes in physical office spaces. Companies will need to reevaluate the purpose of office environments and redesign them to cater to a more flexible and collaborative workforce.
Office layouts may transition towards shared spaces, hot desks, and collaboration zones, encouraging employees to utilize the office for meaningful interactions and teamwork. Moreover, companies might invest in advanced technology and interactive tools that facilitate seamless virtual communication and engagement with remote team members.
Remote Work Trends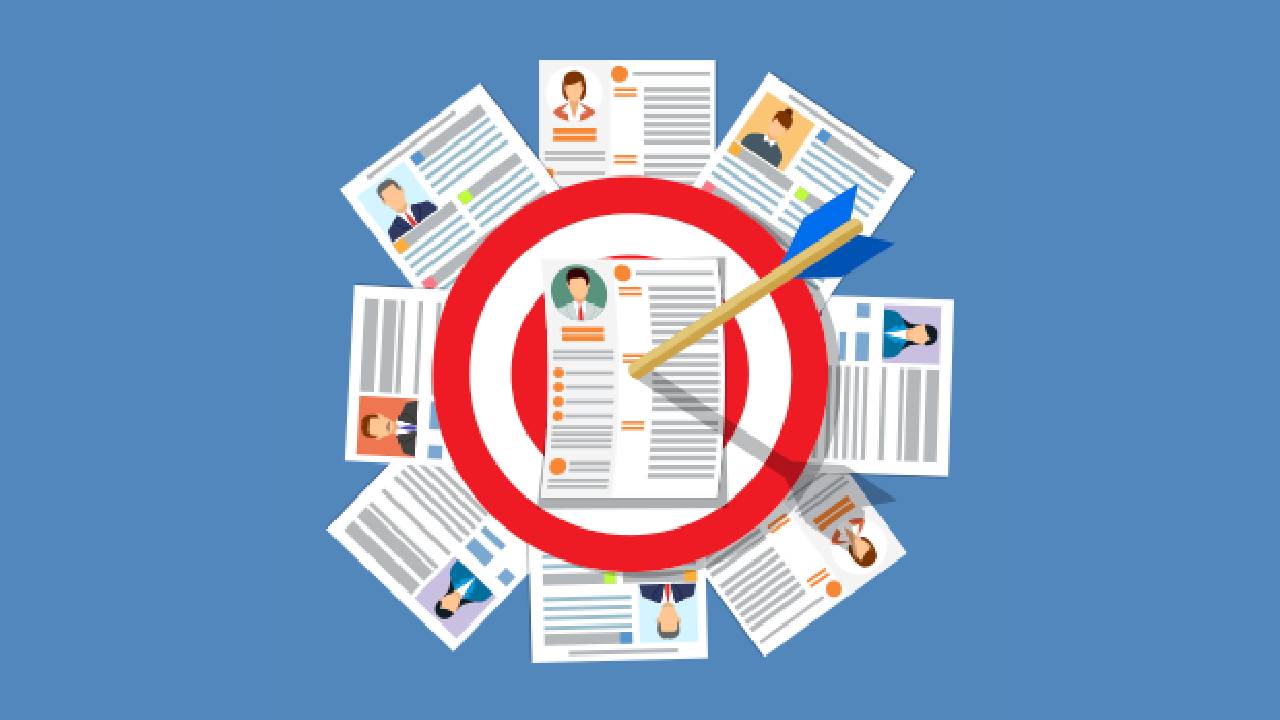 Virtual work has ushered in a new era of work, giving rise to a plethora of remote work trends that are shaping the modern workforce. As technology enables seamless connectivity and collaboration from anywhere in the world, individuals and organizations are embracing innovative work arrangements that go beyond traditional office settings.
In this section, we will explore some of the prominent remote work trends that are transforming the way we work, including the rise of digital nomadism, the gig economy, and the emergence of virtual teams and decentralized organizations.
Digital Nomadism
One of the most exciting remote work trends is the advent of digital nomadism. Digital nomads are individuals who leverage technology to work remotely while traveling and exploring different locations.
Enabled by laptops, smartphones, and reliable internet connections, these adventurous professionals are not bound by the constraints of a physical office and can choose their work environment. From tropical beaches to bustling metropolises, digital nomads embrace a lifestyle of freedom, flexibility, and cultural immersion.
This trend not only blurs the lines between work and leisure but also empowers individuals to curate their work experiences based on their preferences and inspirations.
Gig Economy and Freelancing
The gig economy and freelancing have experienced significant growth with the rise of Remote Working. Individuals are increasingly seeking short-term or project-based work opportunities that allow them to work on their terms.
Freelancers and gig workers offer specialized skills and services to multiple clients, providing businesses with the flexibility to access talent when needed. This trend fosters a diverse and agile workforce, where companies can tap into a global pool of talent without committing to long-term employment contracts.
Moreover, freelancers enjoy the freedom to choose projects that align with their interests and expertise, creating a mutually beneficial relationship for both parties.
Virtual Teams and Decentralized Organizations
With Virtual working becoming the norm, virtual teams and decentralized organizations are gaining traction. Companies are forming cross-functional teams composed of members from different geographic locations, enabling them to collaborate efficiently on projects without the need for physical co-location.
This trend breaks down geographical barriers and promotes diversity, as organizations can access a wider talent pool regardless of location. The success of virtual teams relies heavily on effective communication tools, project management software, and a shared sense of purpose.
As companies embrace the potential of virtual teams, traditional hierarchical structures are giving way to more agile and responsive decentralized organizations.
Building a Successful Remote Work Culture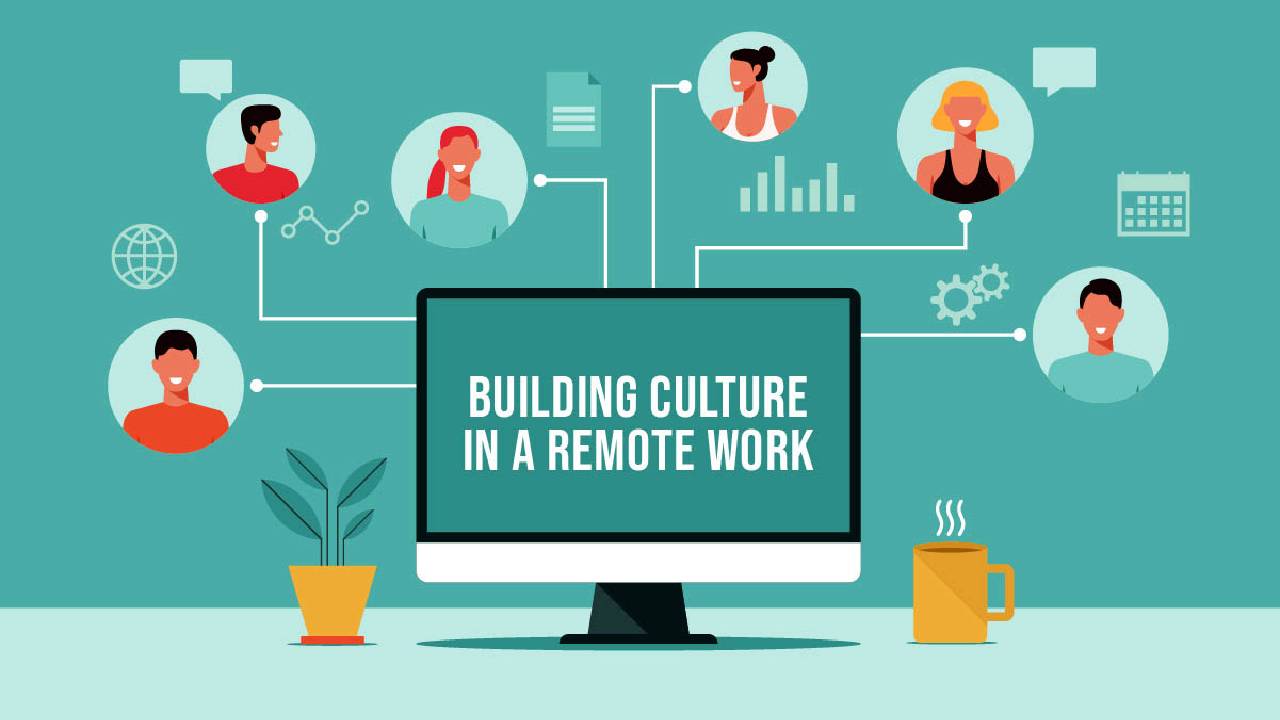 In the realm of Remote Working, cultivating a thriving remote work culture is the cornerstone of a productive and engaged workforce. As the boundaries between work and personal life blur, companies must focus on creating an inclusive and supportive work environment that fosters collaboration, trust, and employee well-being.
In this section, we will explore key strategies to build a successful remote work culture, including implementing effective communication tools, establishing trust and accountability, fostering employee engagement, and encouraging work-life integration.
By embracing these practices, organizations can unlock the true potential of remote work and empower their teams to thrive in the digital age.
Implementing Effective Communication Tools
Clear and efficient communication is the lifeblood of a successful remote work culture. Organizations must invest in robust communication tools that enable seamless collaboration and connectivity among remote teams.
Utilizing video conferencing platforms, instant messaging apps, and project management software allows teams to engage in real-time discussions, share ideas, and address challenges effectively.
By providing a reliable communication infrastructure, companies can bridge the physical distance and create a virtual office space where employees feel connected and informed.
Establishing Trust and Accountability
Trust forms the bedrock of any successful remote work culture. Employers must demonstrate trust in their remote workforce by focusing on outcomes rather than micromanaging daily activities. Setting clear expectations and deliverables helps foster a sense of accountability among remote employees.
Regular check-ins and progress updates build transparency and allow for constructive feedback. On the other hand, employees should exhibit accountability by meeting deadlines and communicating openly about potential challenges.
When trust and accountability are mutual, a positive work environment is cultivated, empowering individuals to take ownership of their work and deliver their best.
Fostering Employee Engagement
Engaged employees are more motivated, productive, and dedicated to their work. Building a remote work culture that promotes employee engagement is essential for long-term success.
Employers can encourage engagement through regular virtual team-building activities, interactive webinars, and online social events. Recognizing and celebrating employee achievements, both big and small, fosters a positive and supportive atmosphere.
Creating opportunities for skill development and career growth demonstrates a commitment to employee well-being and professional advancement.
Encouraging Work-Life Integration
Virtual working presents a unique opportunity for employees to integrate their work and personal lives harmoniously.
Encouraging work-life integration involves recognizing the importance of well-being and allowing employees to establish flexible work schedules that accommodate their individual needs.
Offering wellness programs, and mental health support, and promoting work-life balance initiatives demonstrate a genuine concern for employee welfare. When employees feel supported and valued, they are more likely to remain engaged, productive, and committed to their work.
Remote Leadership and Management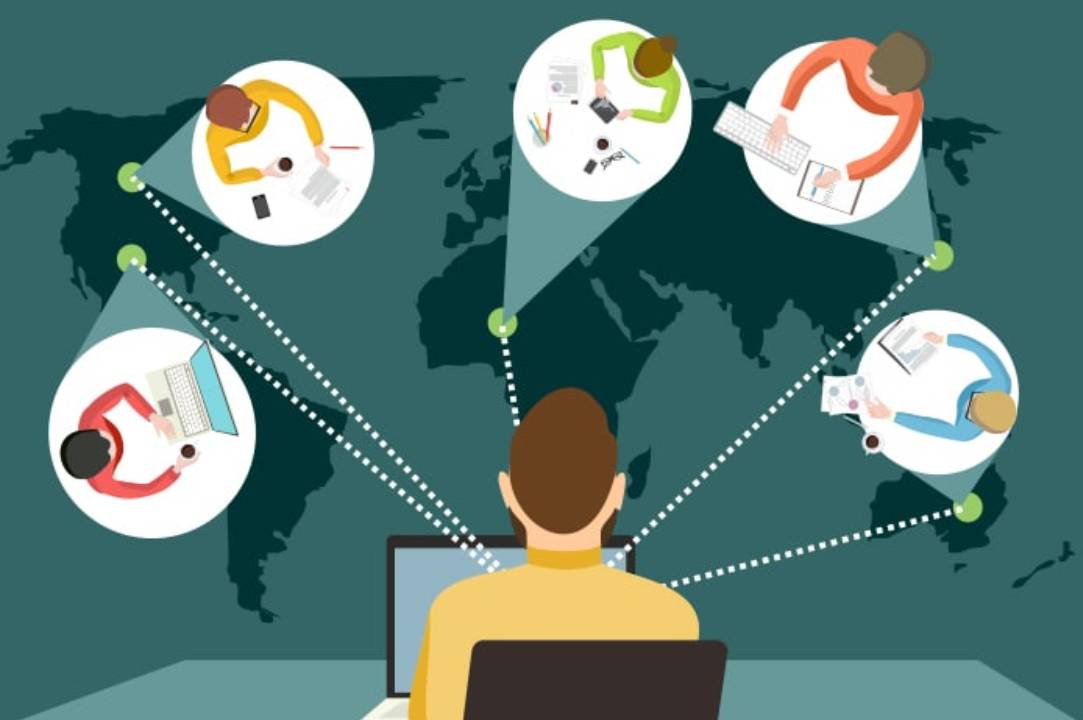 In the realm of Remote employment, effective leadership and management play a pivotal role in guiding teams toward success. As traditional office dynamics shift, remote leaders must adapt their approaches to cultivate a cohesive and motivated workforce.
This section delves into the essential aspects of remote leadership and management, including the importance of adapting leadership styles to suit the remote work environment, implementing strategies for remote team building, and prioritizing employee well-being.
By embracing these practices, remote leaders can empower their teams, foster collaboration, and drive exceptional performance in the virtual workspace.
Adapting Leadership Styles
Effective remote leadership involves the ability to adapt and modify leadership styles to meet the unique challenges of a remote work setting.
Remote leaders must recognize that the absence of face-to-face interactions requires a different approach to communication and feedback. Emphasizing clear and open communication, setting achievable goals, and providing constructive feedback is vital for remote teams to stay aligned and motivated.
Moreover, remote leaders should encourage autonomy and trust among team members while being readily available for support and guidance when needed. By striking the right balance between guidance and empowerment, remote leaders can build a culture of trust and foster a sense of ownership among their teams.
Strategies for Remote Team Building
Team-building takes on a new dimension in the remote work landscape. Remote leaders must be intentional about creating opportunities for team bonding and collaboration despite the physical distance.
Virtual team-building activities, such as online games, virtual happy hours, and remote team-building workshops, are effective in fostering camaraderie and cultivating a positive team culture.
Encouraging informal interactions and establishing dedicated channels for socializing can enhance team cohesion and create a sense of community among remote employees. By investing in team-building initiatives, remote leaders strengthen relationships within their teams and enhance collaboration and productivity.
Supporting Employee Well-being
Prioritizing employee well-being is a cornerstone of successful remote leadership and management. Remote leaders must proactively address the challenges of remote work that may impact employee mental health and overall well-being.
Regular check-ins with team members, both on work-related matters and personal welfare, demonstrate genuine care and support. Encouraging work-life balance and setting realistic expectations help prevent burnout and promote a healthy work environment.
Offering resources for mental health support and wellness programs reinforce a culture that values employee well-being as a foundation for sustained productivity and job satisfaction.
Addressing Remote Work Challenges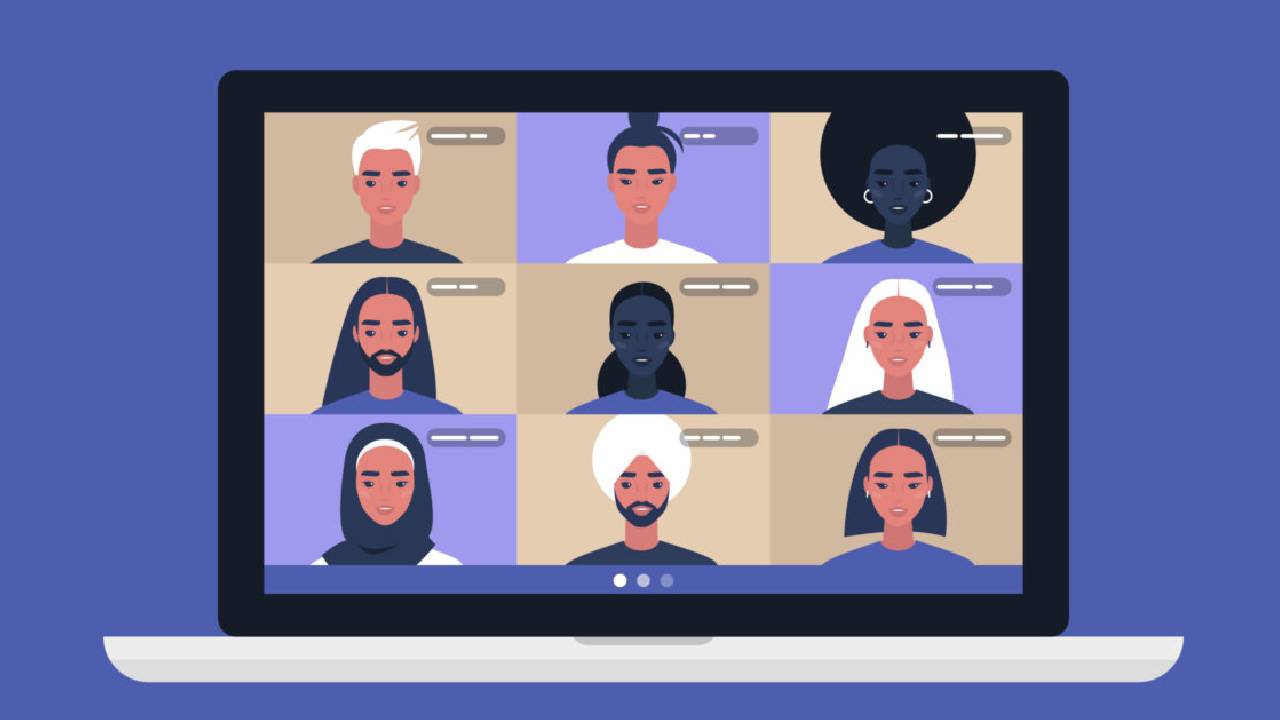 Virtual working comes with its fair share of challenges, but with proactive strategies, these obstacles can be overcome to create a thriving remote work environment.
In this section, we will explore how to address some of the common challenges faced in remote work, including overcoming time zone differences, managing distractions and productivity issues, and prioritizing mental health and well-being.
By acknowledging and tackling these challenges head-on, remote workers and employers can foster a positive and successful remote work experience that enhances productivity and employee satisfaction.
Overcoming Time Zone Differences
Time zone differences can present logistical challenges for remote teams working across different regions of the world. Coordination of meetings and collaborative efforts becomes more complex when team members are in different time zones.
To address this challenge, remote teams can implement strategies such as establishing core hours of overlap, using shared calendars to schedule meetings with consideration for all time zones, and leveraging asynchronous communication tools to allow team members to work at their most productive times.
Additionally, clear communication about availability and responsiveness helps foster understanding and flexibility among team members.
Dealing with Distractions and Productivity Issues
Remote Working environments can be susceptible to distractions that may hinder productivity. To mitigate this challenge, remote workers can create dedicated workspaces free from distractions and set specific working hours to establish boundaries between work and personal time.
Prioritizing tasks and using time management techniques, such as the Pomodoro Technique, can help maintain focus and boost productivity.
Employers can also support their remote teams by providing the necessary tools and resources for efficient remote work and encouraging a results-oriented work culture that values productivity over mere hours spent working.
Promoting Mental Health and Avoiding Burnout
Virtual working, while offering flexibility, can lead to feelings of isolation and burnout if not managed properly. To address this challenge, remote workers should prioritize self-care by taking regular breaks, engaging in physical activity, and establishing a work-life balance.
Employers can promote mental health and well-being by fostering a supportive work culture that encourages open communication about mental health concerns and providing access to resources for mental health support.
Encouraging employees to disconnect from work during non-working hours and promoting healthy work-life integration will contribute to a more sustainable and fulfilling remote work experience.
Ensuring Cybersecurity in Remote Work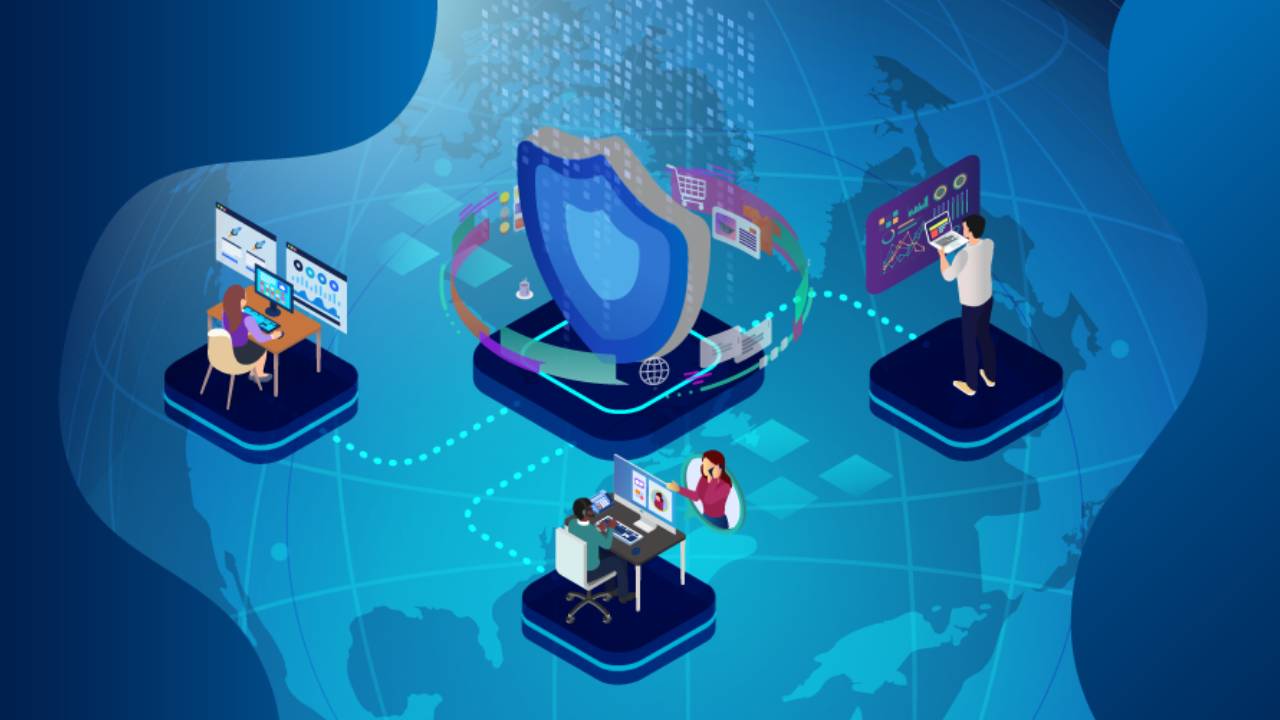 As Remote employment becomes more prevalent, ensuring cybersecurity is of paramount importance to safeguard sensitive data and protect against potential cyber threats.
Remote work environments are vulnerable to security breaches, making it imperative for both employers and employees to adopt stringent cybersecurity measures.
In this section, we will explore best practices for data protection, the significance of training employees on cybersecurity, and strategies to safeguard remote access and devices. By adhering to these guidelines, remote workers can contribute to a secure digital landscape, ensuring a safe and productive remote work experience.
Best Practices for Data Protection
Data protection is crucial in remote work settings, where sensitive information is accessed and transmitted outside the secure confines of an office network. Employers must implement encryption protocols to secure data during transmission and storage.
Regular data backups are essential to prevent data loss in case of any security incidents. Utilizing virtual private networks (VPNs) enhances data privacy by encrypting internet connections, thus safeguarding against unauthorized access.
Strong password policies and multi-factor authentication add a layer of security to prevent unauthorized access to accounts and systems.
Training Employees on Cybersecurity
Empowering employees with cybersecurity knowledge is critical in fortifying the remote work environment against potential threats.
Employers should conduct regular cybersecurity training sessions to educate remote workers about phishing attacks, social engineering tactics, and safe online practices. Employees should be aware of the importance of strong password management and how to identify and report suspicious activities.
Cybersecurity training not only enhances the overall security posture of the organization but also instills a culture of vigilance and responsibility among remote workers.
Protecting Remote Access and Devices
Securing remote access and devices is paramount to prevent unauthorized access and potential data breaches. Employers can enforce strict remote access policies, ensuring that employees utilize secure networks and devices for work-related tasks.
Remote workers should be encouraged to use company-provided devices with updated security software, firewalls, and anti-virus protection. In cases where personal devices are used for work, implementing mobile device management (MDM) solutions can help enforce security policies and remotely wipe data in case of theft or loss.
Remote Work Legislation and Regulation
As Remote Working continues to shape the modern workforce, it brings forth a host of legal and regulatory considerations for both employees and employers. The intersection of remote work and existing laws requires careful attention to ensure compliance and protection for all parties involved.
In this section, we will explore the impact of remote work on employment laws and the rights of remote workers.
Additionally, we will delve into the tax implications that arise from remote work arrangements, affecting both remote workers and their employers. Understanding and adhering to the relevant legislation and regulations is essential to create a fair and legally sound remote work environment.
Employment Laws and Remote Work
Remote employment introduces a dynamic shift in traditional employment arrangements, prompting the need to review and adapt existing employment laws.
Various aspects, such as working hours, overtime, and health and safety, must be carefully evaluated to accommodate the unique challenges and benefits of remote work.
Employers need to ensure that remote workers receive the same rights and protections as those in physical office settings, including fair compensation, leaves, and benefits. Remote workers, in turn, must understand their entitlements and responsibilities under employment laws to safeguard their rights in the remote work landscape.
Tax Implications for Remote Workers and Employers
Remote Working has significant tax implications for both remote workers and the organizations they work for. The varying tax laws across jurisdictions can complicate tax reporting and compliance for remote workers who may be working from different states or countries.
Employers must navigate tax obligations related to remote employees, such as withholding taxes and compliance with local tax regulations. Understanding the tax implications of remote work is essential to avoid potential tax issues and ensure proper tax reporting, thereby promoting transparency and adherence to tax laws.
The Impact of Remote Work on Cities and Real Estate
The rise of Remote employment has not only transformed the way we work but also exerted a profound influence on cities and the real estate industry.
As more individuals embrace remote work arrangements, the dynamics of urban landscapes and housing preferences are undergoing significant changes.
In this section, we will explore how remote work has shaped cities, leading to shifts in urban planning and development. Additionally, we will delve into the evolving housing preferences of remote workers, impacting the real estate market and shaping the future of residential spaces.
Changing Urban Landscapes
Remote Working has triggered shifts in urban landscapes as cities adapt to the evolving needs of remote workers. With reduced reliance on daily commutes to central business districts, urban planning is now centered around creating vibrant and accessible neighborhoods that cater to both work and lifestyle needs.
Suburban areas and smaller cities are witnessing increased demand as remote workers seek affordable housing options away from expensive metropolitan centers.
The traditional notion of the central business district is evolving as more businesses consider decentralizing their operations to accommodate a distributed remote workforce. These changes in urban landscapes reflect the growing importance of accessibility, green spaces, and work-life integration in the post-pandemic era.
The Shift in Housing Preferences
The remote working revolution has caused a notable shift in housing preferences, with remote workers seeking homes that cater to their flexible work lifestyle.
The demand for larger living spaces and home offices has increased as individuals prioritize creating comfortable and productive work environments within their homes.
Moreover, access to reliable high-speed internet has become a critical factor in choosing housing locations, as remote workers require seamless connectivity for their virtual work engagements.
As remote work blurs the boundaries between work and personal life, homes that offer ample space for recreational activities and outdoor amenities are becoming increasingly desirable to accommodate work-life balance.
Conclusion
In conclusion, Remote Working has ushered in a revolution that is reshaping the future of work as we know it. Embracing the Remote Work Revolution has unlocked new possibilities, providing employees with the freedom to work from anywhere and empowering businesses to access talent beyond geographic boundaries.
This transformative shift has demonstrated that work can be achieved efficiently and productively without the confines of a physical office. A More Inclusive and Flexible Future of Work awaits us, where diverse voices and perspectives can thrive, and work-life balance is prioritized.
As we embrace this new era, let us continue to champion a work culture that fosters well-being, innovation, and growth. Let's reimagine the workplace and seize the opportunities presented by remote work to create a more connected, agile, and fulfilling work environment for everyone.
Thank you for joining us on this journey of exploring Remote Working and the Future of Work. We hope you found this information insightful and thought-provoking. We would love to hear your thoughts and experiences on remote work in the comments below.
Don't forget to share this amazing information with your friends and colleagues to spread the word about the exciting possibilities that lie ahead in the world of remote work. Together, let's shape a future of work that is not only successful but also inclusive, flexible, and empowering for all.