Photography enthusiasts, get ready to capture stunning moments like never before with the latest trending gadgets for photography equipment! From high-tech cameras and lenses to innovative accessories, these cutting-edge tools will elevate your photography game and unlock your creative potential.
Discover how these cutting-edge Photography Equipment gadgets can transform your photography journey, whether you're a seasoned pro or a beginner. Join us on this thrilling adventure as we delve into the world of trending gadgets that will add a touch of magic to your passion for photography, making capturing stunning images a breeze.
High-Tech Cameras and Lenses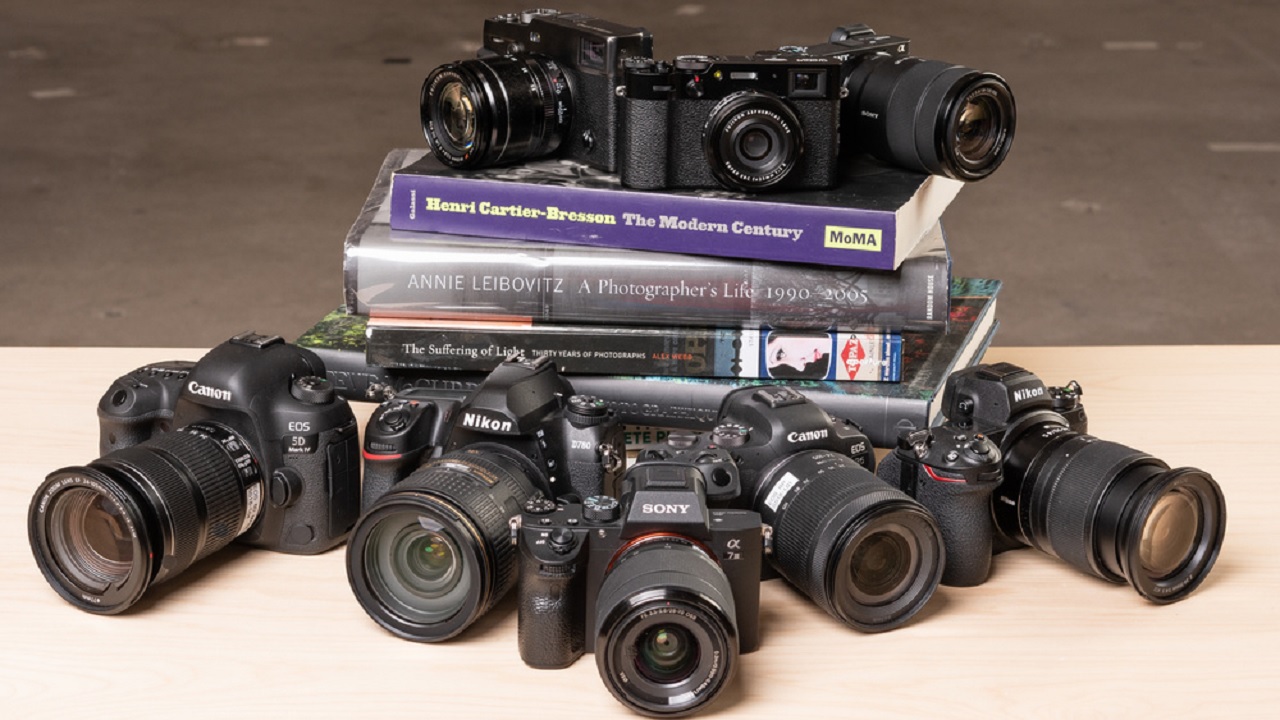 Photography equipment has taken a leap into the future with the introduction of high-tech cameras and lenses. These magical tools bring joy to photographers of all ages and levels, allowing them to capture breathtaking images effortlessly.
Photography equipment, featuring high-tech cameras and lenses, fulfills the dreams of photography enthusiasts, providing them with incredible features and exceptional performance. These cutting-edge gadgets open up new avenues for photographers to explore their creativity and narrate captivating stories through their pictures.
So, let's embark on a journey to discover the wonders of high-tech cameras and lenses that will transform your photography experience and make every moment unforgettable.
Mirrorless Cameras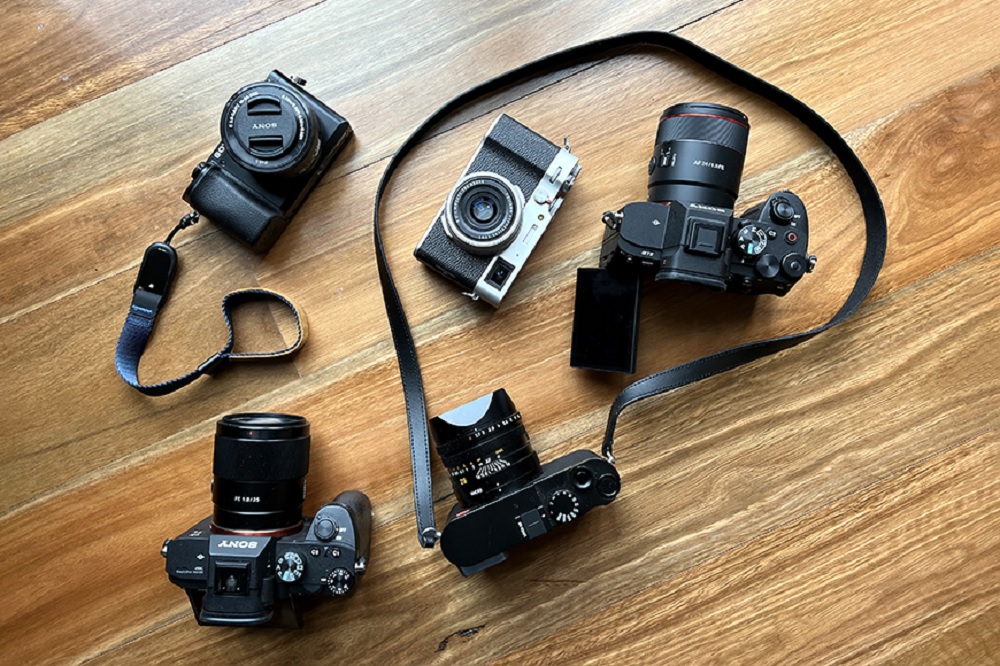 Mirrorless cameras have revolutionized the world of photography equipment, offering a perfect blend of innovation and functionality. These compact wonders have become a top choice for photography enthusiasts due to their remarkable advantages and cutting-edge features.
Advantages and Features:
When it comes to photography equipment, mirrorless cameras shine brightly for several reasons, making them a favored choice for amateur and professional photographers alike. Their standout feature is their compact and lightweight design, setting them apart from traditional DSLRs and ensuring high portability on any photographic adventure. The absence of a bulky mirror mechanism enables mirrorless cameras to achieve a smaller and more lightweight build, making them comfortable companions for extended shooting sessions.
One of the key features that make mirrorless cameras popular is their advanced autofocus system. They use on-sensor phase detection and contrast detection, resulting in quicker and more accurate autofocus, especially when capturing moving subjects or shooting in low-light conditions. Additionally, many mirrorless cameras offer continuous shooting at impressive speeds, allowing photographers to capture fast-action moments with ease.
Mirrorless cameras, a significant advancement in photography equipment, possess the advantage of shooting silently due to the absence of a mirror, making them a perfect fit for wildlife photography, events, or any scenario where noise reduction is essential. Additionally, these cameras often excel in video capabilities, providing exceptional 4K and even 8K video recording quality, rendering them a versatile choice for both photographers and videographers.
Another advantage of mirrorless cameras is their electronic viewfinder (EVF) technology. Instead of an optical viewfinder like DSLRs, mirrorless cameras display the scene through an electronic viewfinder, providing a real-time preview of how the image will look with the selected settings. This feature helps photographers in composing their shots more effectively, adjusting exposure, and visualizing the final result even before pressing the shutter button.
Top Brands and Models:
The mirrorless revolution has been embraced by leading camera manufacturers, resulting in a diverse selection of top-performing mirrorless cameras offered by various brands. Among the industry's top players are Sony, Canon, Nikon, Fujifilm, Panasonic, and Olympus, each contributing their expertise to the advancement of photography equipment.
Sony's Alpha series has been at the forefront of mirrorless technology, with models like the Sony Alpha a7 III and Sony Alpha a7R IV being popular choices among photographers for their excellent image quality, high-speed performance, and impressive low-light capabilities.
Canon and Nikon, prominent players in the DSLR market, have made noteworthy advancements in the realm of mirrorless photography equipment. The Canon EOS R series and Nikon Z series boast an array of models tailored to diverse needs, featuring cutting-edge elements like in-body image stabilization and large sensors, resulting in outstanding photographic outcomes. As these industry giants continue to innovate, photographers can expect an even more remarkable array of mirrorless cameras that cater to their evolving needs and elevate their photography experience to new heights.
Fujifilm's X-series mirrorless cameras are celebrated for their stylish retro design, film simulation modes, and outstanding image quality. Models like the Fujifilm X-T4 and Fujifilm X-Pro3 have garnered praise from photographers worldwide for their performance and creative potential.
Panasonic and Olympus have earned great acclaim for their Micro Four Thirds mirrorless cameras, striking a fine balance between portability and image quality. Notably, the Panasonic Lumix GH5 and Olympus OM-D E-M1 Mark III stand out for their exceptional performance in both photography and videography, exemplifying the prowess of their photography equipment offerings.
DSLR Cameras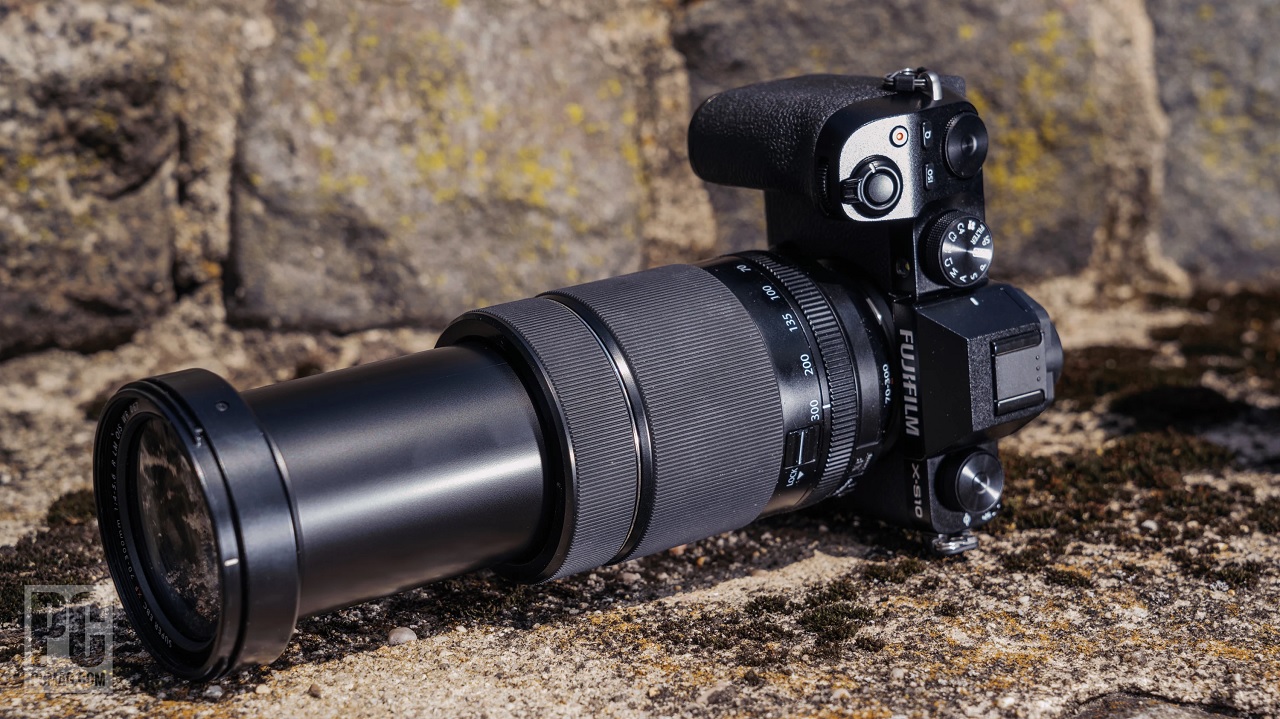 DSL cameras have been a staple in the world of photography equipment for many years, standing tall as reliable workhorses loved by professionals and hobbyists alike. Let's delve into the evolution and key characteristics of these iconic cameras and explore some of the best DSLR models available in the market.
Evolution and Key Characteristics:
The evolution of DSLR cameras traces back to the late 20th century, a time when film SLR cameras reigned supreme in the world of photography equipment. However, DSLRs brought about a significant advancement by incorporating digital sensors, effectively replacing traditional film. This transition to digital technology yielded numerous advantages, such as instant image preview, simplified post-processing, and the freedom to shoot in diverse lighting conditions without the need to change films.
One of the key characteristics of DSLR cameras is their use of a mirror mechanism. This mirror reflects light from the camera's lens into an optical viewfinder, allowing photographers to see exactly what the lens sees. This optical viewfinder offers a clear and real-time view of the scene, making it easier to compose shots and adjust settings accurately.
In addition, DSLR cameras feature interchangeable lenses, granting photographers the freedom to select the perfect lens for diverse photography styles. From wide-angle lenses for breathtaking landscapes to telephoto lenses for wildlife photography and prime lenses for captivating portraits, DSLR cameras effortlessly adapt to a wide array of shooting situations. This versatility in lens selection is a crucial advantage that allows photographers to achieve their desired artistic vision with ease using DSLR photography equipment.
Moreover, DSLR cameras are renowned for their exceptional image quality, thanks to their larger image sensors compared to many mirrorless and compact cameras. These larger sensors allow for better light-gathering capabilities, resulting in sharper and more detailed images.
Best DSLR Cameras in the Market:
In the realm of photography equipment, the best DSLR cameras in the market have secured their positions as top contenders. These remarkable models not only epitomize the evolution of DSLR technology but also deliver exceptional performance, earning the trust and admiration of photographers worldwide.
Canon EOS 5D Mark IV: This full-frame DSLR from Canon is a favorite among professional photographers and videographers. It features a 30.4-megapixel sensor, an excellent autofocus system, and impressive low-light performance, making it suitable for a wide range of photography genres.
Nikon D850: A photography equipment powerhouse, the Nikon D850 boasts an impressive 45.7-megapixel sensor and an advanced autofocus system that excels in capturing fast-moving subjects with precision. Its ability to produce high-resolution images and remarkable dynamic range makes it a top choice for landscape and studio photography enthusiasts seeking outstanding results.
Sony Alpha a99 II: Sony's Alpha a99 II is a DSLR that stands out with its impressive hybrid autofocus system, blending both phase detection and contrast detection for fast and accurate focusing. With a 42.4-megapixel sensor, it delivers exceptional image quality and excellent high ISO performance.
Pentax K-1 Mark II: Pentax's flagship DSLR, the K-1 Mark II, boasts a 36.4-megapixel sensor, in-body image stabilization, and a unique Pixel Shift Resolution mode, which combines multiple images for increased detail and sharpness. It is a rugged and weather-sealed camera, ideal for outdoor and landscape photography.
Innovative Camera Lenses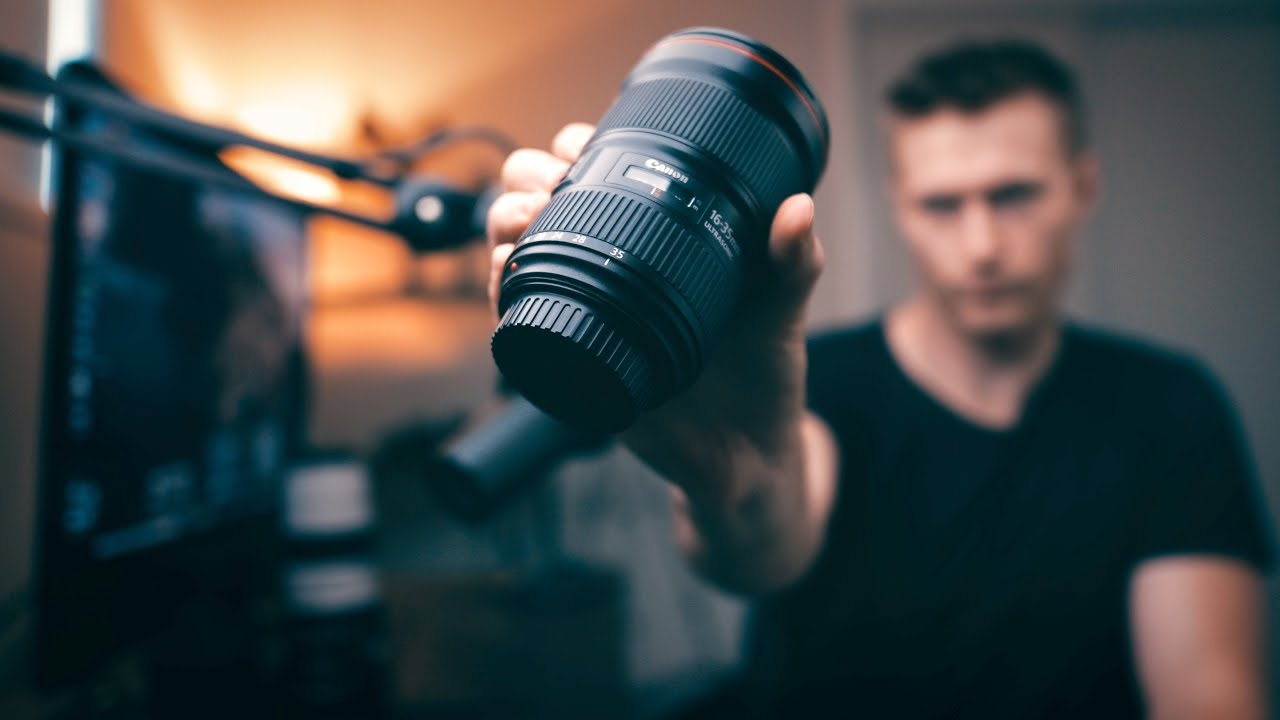 Camera lenses play a vital role in the world of photography equipment, allowing photographers to capture the world through different perspectives. Among the wide variety of lenses available, innovative camera lenses stand out with their unique capabilities and exceptional image quality. Let's explore the three main types of innovative lenses – Prime Lenses, Zoom Lenses, and Macro Lenses – and discover how they enhance the creative possibilities for photographers of all levels.
Prime Lenses:
Prime lenses are the magic wands of photography equipment, known for their fixed focal lengths and ability to deliver stunning image quality. Unlike zoom lenses, which allow you to adjust the focal length, prime lenses have a single focal length, such as 35mm, 50mm, or 85mm. This limitation may seem restrictive, but it unlocks a world of advantages for photographers.
The standout feature of prime lenses lies in their exceptional sharpness and clarity. With fewer optical elements compared to zoom lenses, prime lenses deliver distortion-free and aberration-free images, ensuring photographs are remarkably crisp and detailed. Furthermore, their wider apertures enable prime lenses to excel in low-light conditions, achieving a desirable shallow depth of field that creates stunning background bokeh. These characteristics make prime lenses an invaluable addition to any photographer's toolkit and an essential piece of photography equipment for capturing high-quality and visually striking images.
Moreover, prime lenses play a pivotal role in inspiring photographers to explore their creativity in composition. With a fixed focal length, photographers are encouraged to physically move around to attain distinct framing and perspectives, fostering more deliberate and thoughtful compositions. This approach aids photographers in honing their skills and gaining a deeper insight into how to capture their subjects most effectively using prime photography equipment.
Common prime lenses include the "nifty fifty" 50mm f/1.8, which is often the first choice for portrait photography due to its versatility and affordability. For a wider perspective, the 35mm and 24mm prime lenses are great for landscapes and street photography, offering a natural field of view that mimics the human eye.
Zoom Lenses:
Zoom lenses are the shape-shifters of Picture-capturing equipment, offering a range of focal lengths in a single lens. These versatile lenses are popular among photographers who need flexibility and convenience when capturing various subjects without the need to change lenses frequently.
The key advantage of zoom lenses lies in their ability to cover a wide focal length range. For example, a standard kit lens might have a focal length range of 18-55mm, providing a wide-angle perspective at 18mm and zooming in for closer shots at 55mm. This versatility makes zoom lenses ideal for travel, events, and everyday photography, where capturing diverse scenes quickly is essential.
While zoom lenses offer convenience, they typically have smaller maximum apertures compared to prime lenses. This means they may not perform as well in low-light conditions or deliver the same level of background blur (bokeh) that prime lenses can achieve with wider apertures.
Zoom lenses are available in different variations, such as wide-angle zooms, telephoto zooms, and all-in-one superzooms. Wide-angle zooms are perfect for landscapes and architecture, while telephoto zooms allow you to get close to distant subjects, making them ideal for wildlife and sports photography. All-in-one superzooms cover an extensive focal length range, providing convenience for various shooting situations.
Macro Lenses:
Macro lenses are the window to the tiny wonders of photography equipment, enabling photographers to capture intricate details of small subjects up close. These lenses are specifically designed for macro photography, where the primary goal is to photograph small objects at life-size or larger magnification ratios.
Macro lenses offer a unique optical design that allows them to focus closely on subjects, revealing details that are often overlooked by the naked eye. They excel in capturing the delicate beauty of flowers, insects, and other small objects, offering a new perspective on the world around us.
The magnification ratio of a macro lens is a crucial aspect to consider. A 1:1 magnification ratio means that the subject appears life-size on the camera's sensor. Some macro lenses offer even higher magnification ratios, such as 1:2 or 2:1, providing more significant close-up capabilities.
Macro lenses are not limited to macro photography alone; they can also perform well in other photography genres. Many macro lenses have excellent image quality and sharpness, making them suitable for portrait and still-life photography as well.
Drone Photography Devices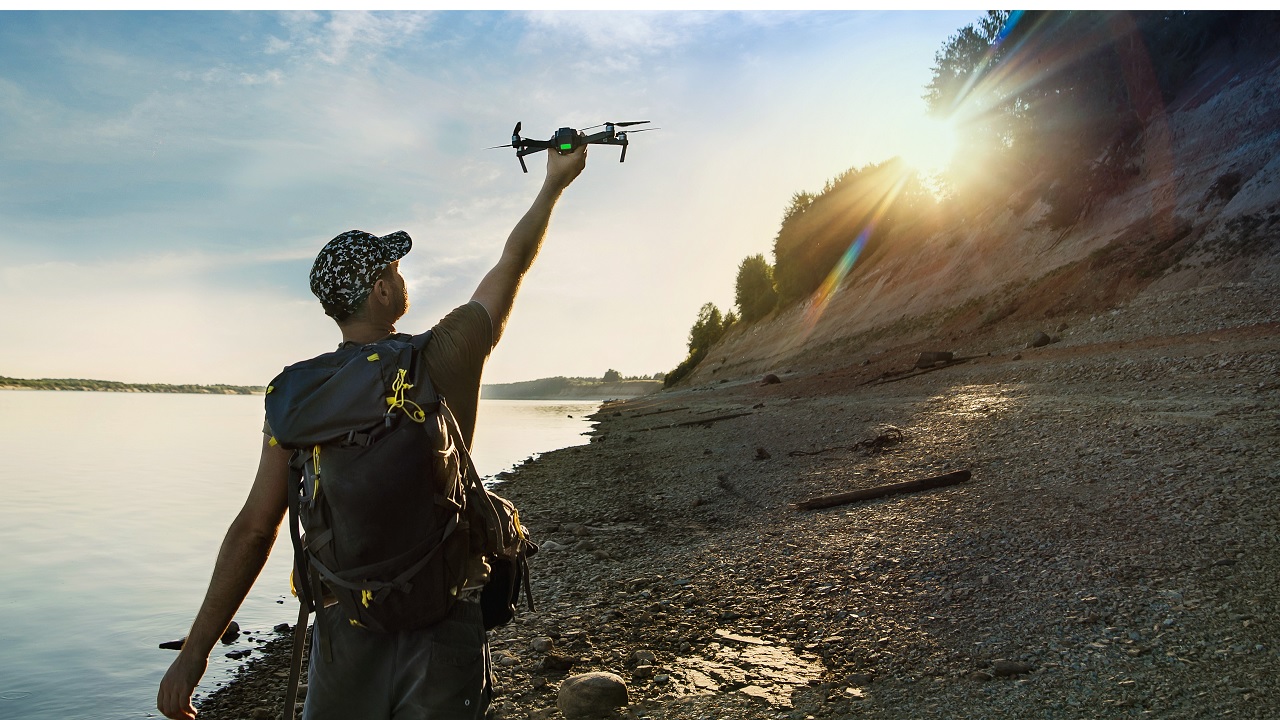 Drone photography has taken the world of photography equipment by storm, soaring to new heights with its captivating aerial perspectives. These unmanned aerial devices have opened up a whole new dimension for photographers, allowing them to capture breathtaking images and videos from unique vantage points. Let's explore the rise of aerial photography, the must-have features of drones, and some top-rated drones that are perfect for photography enthusiasts.
A. The Rise of Aerial Photography:
The rise of aerial photography is a testament to the transformative power of technology in the field of photography equipment. In the past, capturing images from above required expensive helicopters or aircraft. However, with the advent of consumer drones, aerial photography has become accessible to photographers of all levels.
Drones equipped with high-resolution cameras and stabilization technologies have enabled photographers to capture stunning aerial shots with ease. From sweeping landscapes and cityscapes to majestic mountains and coastlines, aerial photography offers a fresh and awe-inspiring perspective that captivates viewers and tells captivating stories.
Beyond the realms of photography, aerial drones have also become invaluable tools in various industries, such as cinematography, agriculture, environmental monitoring, and search and rescue operations. Their versatility and capabilities have expanded their usage far beyond hobbyist photography.
B. Must-Have Drone Features:
When choosing a drone for photography, certain features are essential to ensure a smooth and enjoyable flying experience. First and foremost, a reliable GPS system is crucial for precise positioning and navigation. GPS enables the drone to maintain its location accurately, even in challenging environments, and assists in returning to the home point safely.
Another must-have feature is a stable and advanced gimbal system. The gimbal ensures that the camera remains steady during flight, reducing unwanted shakes and vibrations that could affect image and video quality. A 3-axis gimbal is the gold standard for smooth and professional-looking footage.
In addition to stability, the drone's camera quality is of utmost importance. Look for a drone with a high-resolution camera capable of capturing 4K or even higher-resolution videos and still images. The camera's dynamic range and low-light performance also play a significant role in delivering excellent results, especially during sunrise and sunset flights.
Furthermore, flight modes and intelligent features are invaluable for enhancing creativity and simplifying the photography process. Features like ActiveTrack, which allows the drone to follow a moving subject, or Waypoint Mode, where you can pre-program a flight path, enable photographers to focus on composition and storytelling without worrying about manual control.
C. Top Drones for Photography Enthusiasts:
Several drones have proven themselves as top contenders in the realm of Picture-capturing equipment. DJI, a leading drone manufacturer, stands out with its range of high-quality and feature-rich drones.
DJI Mavic Air 2: The Mavic Air 2 is a compact and powerful drone that excels in aerial photography. It features a 48-megapixel camera capable of capturing stunning 4K videos at 60 frames per second. The 3-axis gimbal and ActiveTrack 3.0 make it a reliable choice for capturing dynamic shots.
DJI Phantom 4 Pro V2.0: The Phantom 4 Pro V2.0 is a professional-grade drone equipped with a 1-inch 20-megapixel camera sensor and a mechanical shutter, delivering exceptional image quality and color accuracy. Its five-direction obstacle sensing system ensures safe and obstacle-free flights.
Autel Robotics EVO II: The Autel EVO II boasts an impressive 8K camera capable of recording high-resolution videos and 48-megapixel still images. It offers a flight time of up to 40 minutes, making it ideal for extended photography sessions.
Smartphone Photography Accessories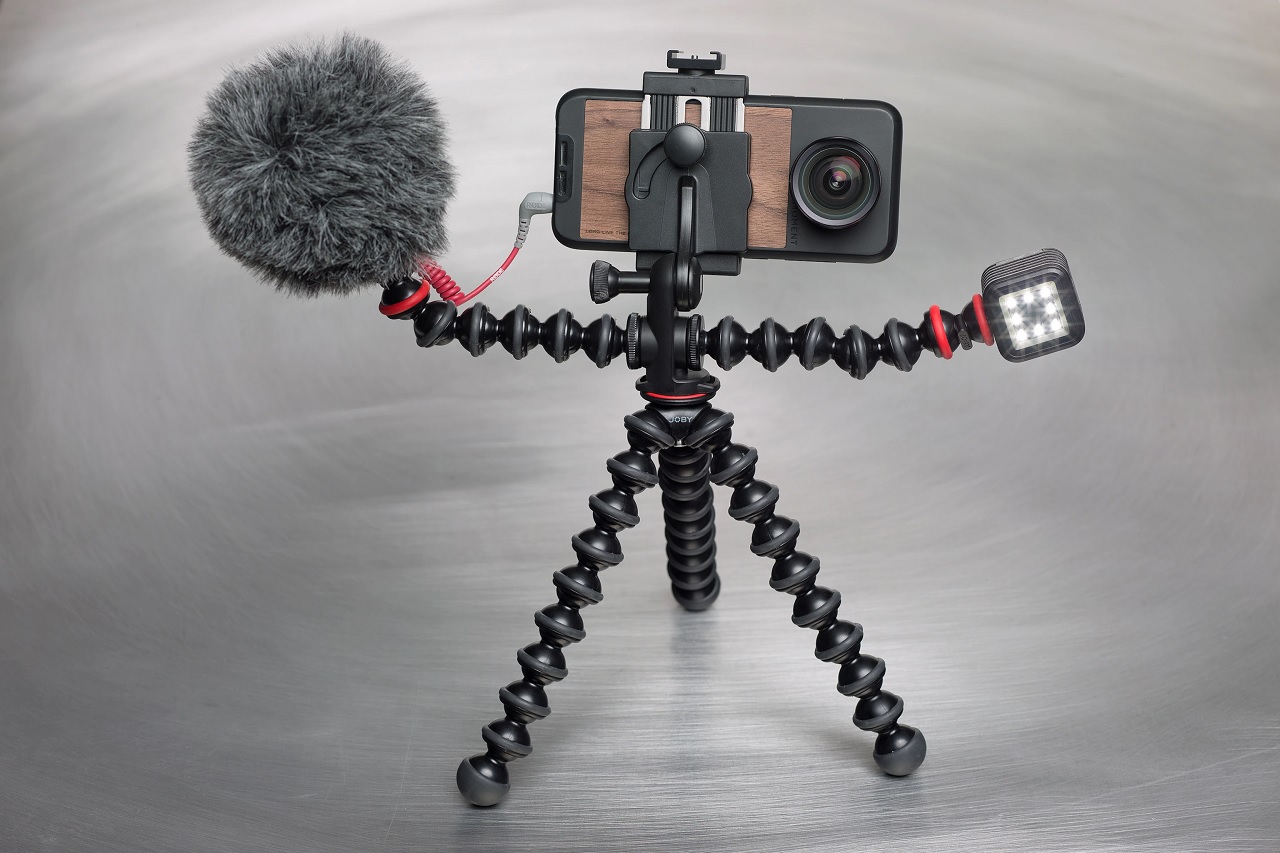 In today's world, smartphones have become powerful tools for photography equipment, enabling us to capture life's moments conveniently and with ease. However, to take smartphone photography to the next level, there are innovative accessories that can enhance the capabilities of our phones and unleash our creativity. Let's explore how smartphone photography accessories can elevate our phone photography experience, including clip-on lenses, stabilizers, and remote shutter releases.
A. Enhancing Phone Photography:
Smartphone photography has come a long way, thanks to advancements in camera technology. However, to unlock the full potential of our smartphone cameras, we can turn to a range of photography accessories that take our photos from good to great. These accessories not only improve the quality of our images but also expand our creative options, making phone photography a fun and rewarding experience.
B. Clip-On Lenses:
Clip-on lenses are like magic wands for smartphone Picture-capturing equipment, transforming our phone cameras into versatile and powerful imaging tools. These compact lenses easily attach to our phone's camera lens, providing additional capabilities that go beyond what the phone's built-in lens can achieve.
Wide-Angle Lenses: Wide-angle clip-on lenses expand our field of view, allowing us to capture more of the scene in a single shot. They are ideal for landscape photography, group shots, and architecture, where getting a broader perspective is essential.
Telephoto Lenses: Telephoto clip-on lenses bring distant subjects closer, making them perfect for capturing detailed shots of wildlife, sports events, or distant landmarks.
Macro Lenses: Macro clip-on lenses enable us to get up close and personal with tiny subjects, revealing intricate details that are otherwise invisible to the naked eye. They are fantastic for photographing flowers, insects, and other small objects.
Fisheye Lenses: Fisheye clip-on lenses offer a unique and distorted perspective, creating fun and creative images that bend the reality of the scene.
C. Smartphone Stabilizers and Gimbals:
One of the challenges of smartphone photography is keeping the camera steady while shooting. Smartphone stabilizers and gimbals are innovative accessories that address this issue, providing smooth and stable footage, especially during video recording.
Stabilizers: Smartphone stabilizers are handheld devices with built-in motors that counteract shaky movements, ensuring that our videos are steady and professional-looking. They provide a comfortable grip, making it easy to capture smooth footage while walking or moving.
Gimbals: Smartphone gimbals take stabilization to the next level with their 3-axis motorized stabilization systems. They offer fluid and cinematic movements, allowing us to pan, tilt, and roll our phone smoothly for dynamic video shots.
D. Remote Shutter Releases:
Capturing selfies, group photos, and long-exposure shots can be challenging without a remote shutter release. Remote shutter releases are wireless accessories that allow us to trigger the camera shutter on our smartphones without physically touching the phone.
Bluetooth Remote Shutter: A Bluetooth remote shutter pairs with our phone, enabling us to take photos from a distance. It is perfect for selfies, group shots, and capturing candid moments without having to reach for the camera button.
Intervalometers: Intervalometers are specialized remote shutter releases that enable us to set intervals for capturing a series of shots. They are ideal for creating time-lapse videos or long-exposure photography, where a stable camera is crucial.
Camera Bags and Carrying Solutions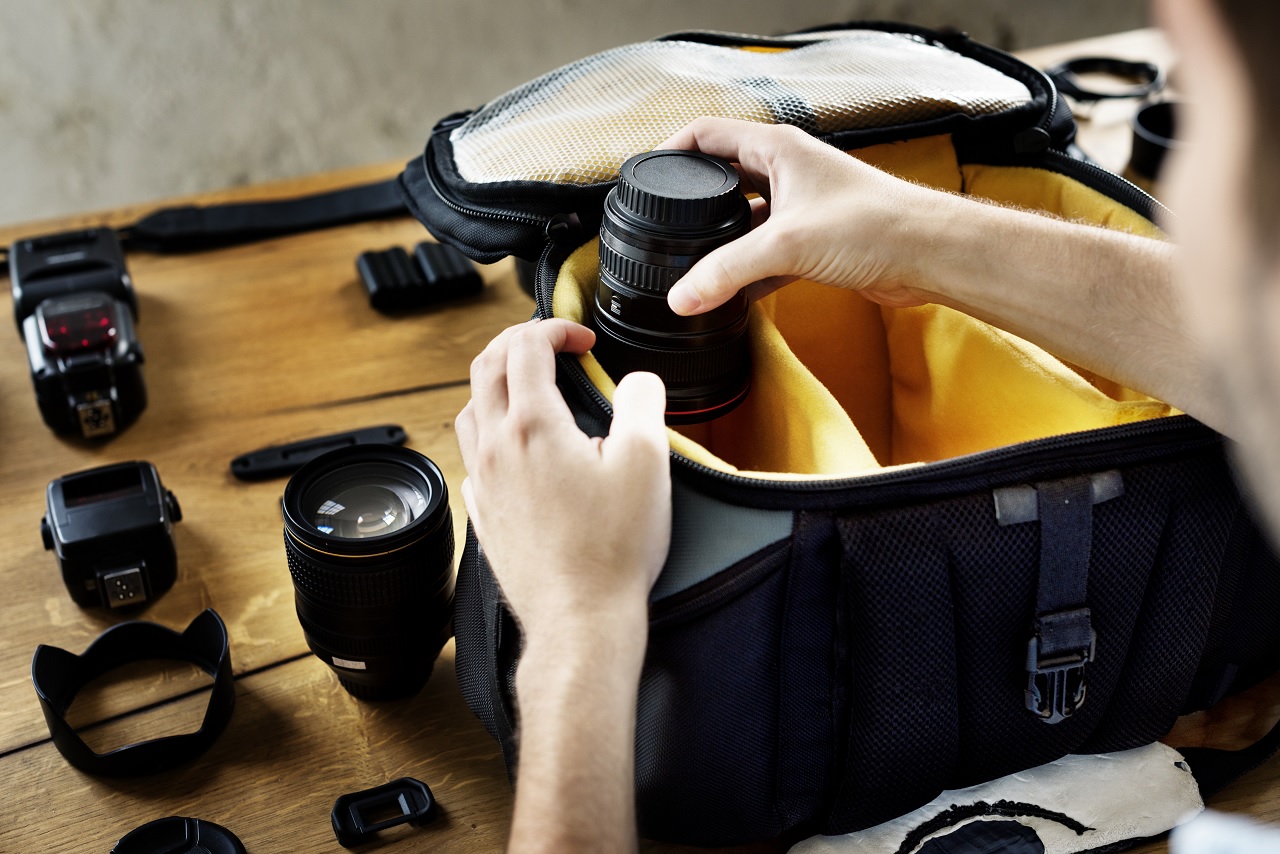 Properly transporting and protecting photography equipment is essential for any photographer, whether you're a professional on an assignment or an enthusiast exploring the world with your camera. Camera bags and carrying solutions play a crucial role in ensuring that our valuable gear remains safe, organized, and easily accessible. Let's explore the importance of proper gear transportation and the different types of camera bags available, including camera backpacks, sling bags, messenger bags, and rolling cases.
A. Importance of Proper Gear Transportation:
Picture-capturing equipment is a significant investment, and proper transportation is key to safeguarding our gear from damage, dust, and the elements. A dedicated camera bag not only protects our equipment but also ensures that it remains organized and easily accessible during our photography adventures.
Camera bags are designed with protective padding and compartments to keep our cameras, lenses, and accessories secure and well-preserved. They provide peace of mind, knowing that our gear is protected from accidental bumps and scratches that can occur during travel or outdoor shoots.
Additionally, camera bags are designed with ergonomic features to distribute weight evenly and offer comfort during long hours of carrying our equipment. This is particularly important for photographers who may need to hike or walk long distances to reach their desired photography locations.
B. Camera Backpacks:
Camera backpacks are the go-to choice for photographers who need to carry a considerable amount of photography equipment. These bags feature a dual-purpose design, combining dedicated camera compartments with additional space for personal belongings or other accessories.
The camera compartment in backpacks is accessible from the back, providing added security and protection. It allows photographers to swing the bag to the front and access their gear without fully removing the backpack. This is especially useful when shooting on the go or in crowded places.
Many camera backpacks are customizable, with adjustable dividers that can be rearranged to accommodate different camera bodies, lenses, and accessories. Some models also include compartments for laptops or tablets, making them ideal for photographers who need to edit and share their images on the go.
C. Sling Bags and Messenger Bags:
Sling bags and messenger bags are perfect choices for photographers seeking quick access to their equipment while maintaining a lightweight and versatile carrying solution.
Sling bags are worn over one shoulder and can be quickly swung around to the front for easy access to the camera gear. They are compact, making them suitable for photographers who need to move quickly and want a more minimalist carrying solution.
Messenger bags, on the other hand, have a larger capacity and are worn across the body, providing a secure and stable way to carry Picture-capturing equipment. They often have a dedicated camera compartment and additional pockets for accessories and personal items.
Both sling bags and messenger bags are great options for street photographers, urban explorers, and photographers who need to be nimble and ready to shoot at a moment's notice.
D. Rolling Cases:
For photographers with extensive gear or those who require a more accessible and effortless carrying solution, rolling cases are an excellent choice. Rolling cases have wheels and a retractable handle, allowing photographers to roll their equipment instead of carrying it on their backs or shoulders.
These cases provide ample space for multiple camera bodies, lenses, flashes, and other accessories. They are commonly used by event photographers, studio photographers, and those who need to transport their gear for extended periods.
Rolling cases come with customizable foam inserts or padded dividers, ensuring that each piece of equipment fits snugly and remains protected during transportation.
Tripods and Stabilization Devices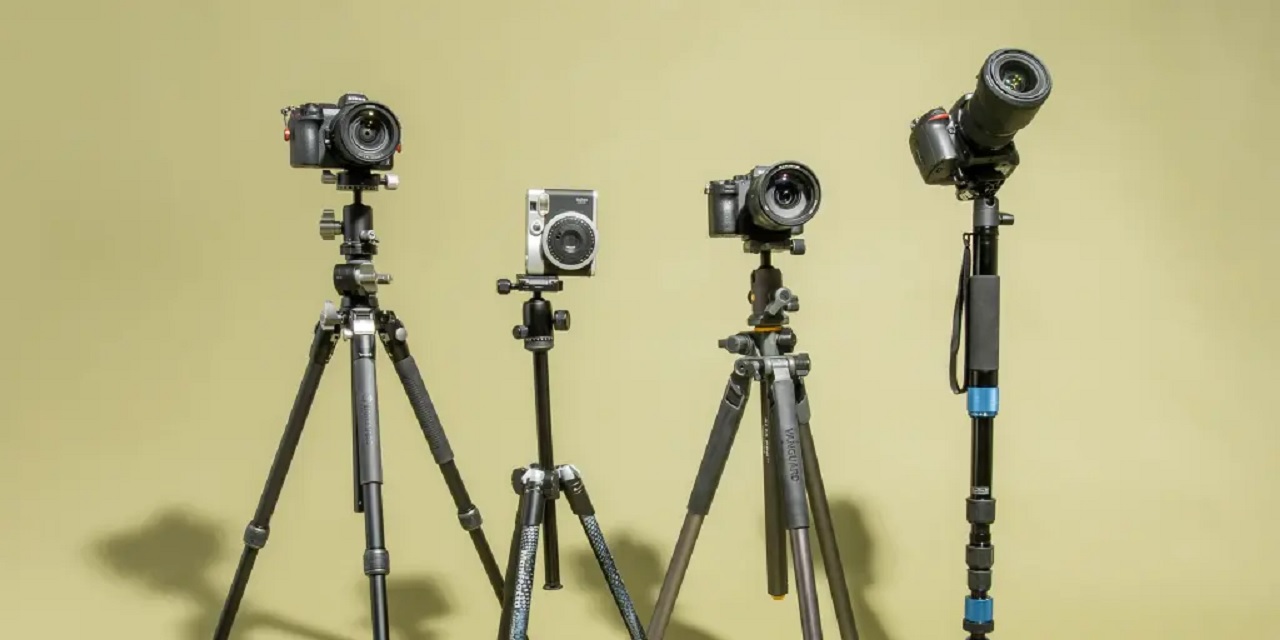 Snapshotting equipment can only achieve its full potential when images are sharp, stable, and free from unwanted camera shake. Tripods and stabilization devices are essential tools that play a crucial role in achieving this goal. They provide a stable platform for cameras, allowing photographers to capture clear and blur-free images, even in challenging shooting conditions. Let's explore the importance of tripods and stabilization devices, along with different types of tripods and gimbal stabilizers.
A. Eliminating Camera Shake:
Camera shake is a common challenge that photographers face, especially in low-light situations or when using slower shutter speeds. Even the slightest movement can lead to blurry images, compromising the overall quality of the photograph.
Tripods and stabilization devices eliminate camera shake by providing steady support for the camera. They keep the camera still during the exposure, resulting in crisp and sharp images, even in challenging shooting conditions.
Moreover, tripods and stabilizers offer photographers the flexibility to explore longer exposure times without fear of introducing unwanted shakes or blur. This opens up creative possibilities for capturing long-exposure shots, such as star trails, light trails, and silky smooth waterfalls.
B. Traditional Tripods:
Traditional tripods are the classic photography equipment that comes to mind when thinking about stabilization devices. These tripods consist of three legs with adjustable height and are available in various materials like aluminum, carbon fiber, or steel.
They provide a solid and stable base for the camera, ensuring that it remains steady during the exposure. Traditional tripods are versatile and can be used in various shooting scenarios, such as landscapes, architecture, portrait photography, and long-exposure night shots.
Most traditional tripods come with a ball head or a pan-and-tilt head, allowing photographers to adjust the camera's position and angle with ease.
C. Compact and Travel-Friendly Tripods:
For photographers on the move or those seeking lightweight and travel-friendly solutions, compact tripods are an excellent choice. These tripods are designed to be portable and easy to carry without compromising stability.
Compact tripods often have folding legs that collapse into a compact size, making them ideal for travel, hiking, or backpacking. Despite their smaller size, they can still provide reliable stability for cameras and lenses.
Some compact tripods also come with unique features like built-in monopods or multi-functional legs that can be transformed into makeshift stabilizers, adding versatility to the shooting experience.
D. Gimbal Stabilizers:
Gimbal stabilizers are specialized stabilization devices that are commonly used for videography and capturing smooth cinematic footage. These devices use motorized three-axis stabilization to counteract unwanted movement and vibrations.
Gimbal stabilizers are especially popular for capturing handheld videos, where camera shake can be more pronounced. They provide fluid and steady movements, allowing videographers to create professional-looking footage without the need for bulky and traditional stabilization equipment.
Many gimbal stabilizers are compatible with smartphones, action cameras, and even mirrorless and DSLR cameras, offering a wide range of possibilities for different shooting setups.
Lighting Equipment and Accessories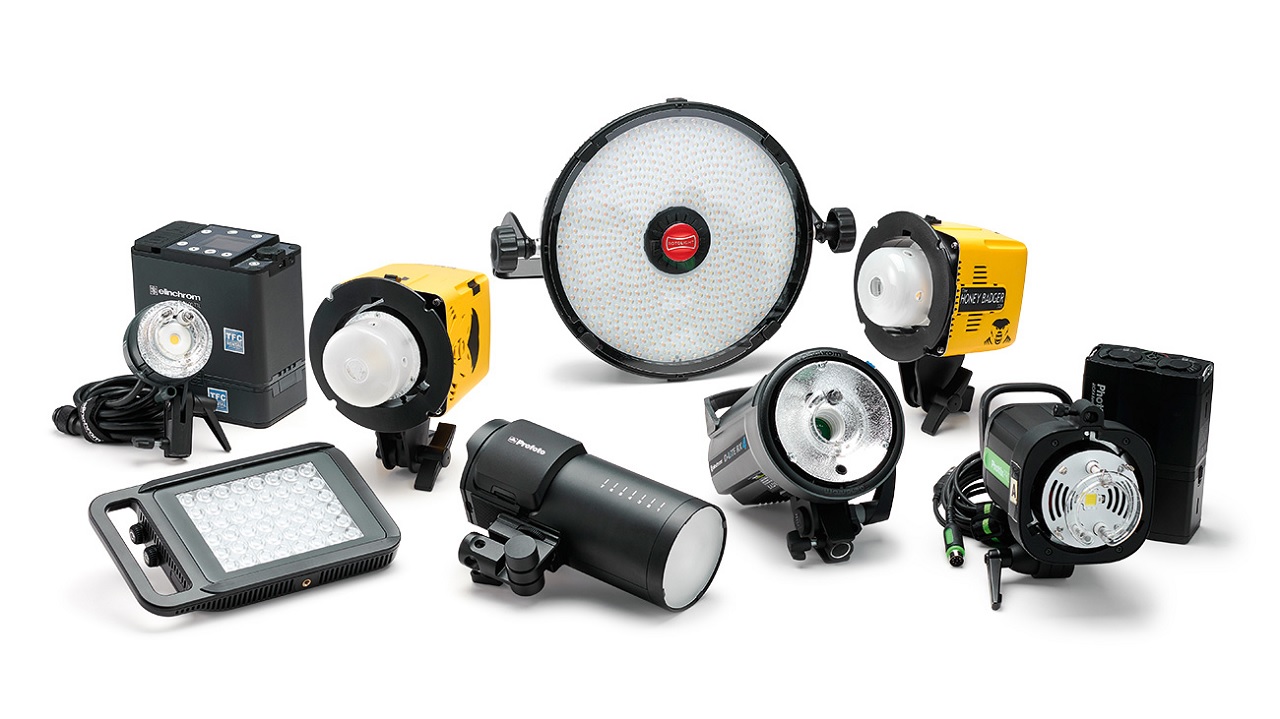 Snapshotting equipment is incomplete without proper lighting solutions. Mastering light in photography is essential for creating impactful and visually stunning images. Lighting equipment and accessories play a crucial role in controlling and shaping light to achieve the desired mood and atmosphere in photographs. Let's explore different types of lighting equipment and accessories that help photographers take their lighting skills to the next level.
A. Mastering Light in Photography:
Light is the heart and soul of photography. It has the power to transform a scene, evoke emotions, and enhance the overall quality of an image. Mastering light is about understanding how it interacts with the subject and the surroundings and using lighting equipment and accessories to control and manipulate it effectively.
Proper lighting allows photographers to highlight the subject, create depth and dimension, and control the shadows and highlights in the image. Whether it's capturing portraits, still life, landscapes, or any other genre, mastering light is the key to producing visually compelling and professional-looking photographs.
B. External Camera Flashes:
External camera flashes, also known as speed lights or strobes, are versatile lighting equipment that attaches to the camera's hot shoe or can be used off-camera with wireless triggers. These flashes provide a burst of intense light that illuminates the subject and the scene.
They are especially useful in low-light situations, balancing exposure in challenging lighting conditions, and creating dramatic lighting effects. External flashes allow photographers to add fill light to eliminate shadows or bounce light off reflective surfaces for softer and more flattering portraits.
C. Continuous LED Lights:
Continuous LED lights are a popular choice for photographers, particularly in portrait, video, and product photography. Unlike external flashes, continuous LED lights emit a constant light source that helps photographers see how the light falls on the subject in real time.
LED lights are energy-efficient, producing less heat compared to traditional tungsten lights, and they come in various color temperatures to match different lighting conditions. Some LED lights are also bi-color, allowing photographers to adjust the warmth or coolness of the light.
Continuous LED lights are excellent for creating soft and diffused lighting with the use of light modifiers such as softboxes or diffusers. They are also used for video shoots, where consistent lighting is crucial for smooth and well-lit footage.
D. Light Modifiers (Softboxes, Reflectors, etc.):
Light modifiers are essential photography accessories that help shape and control the light from external flashes or continuous LED lights. They come in various shapes and sizes, each producing a different lighting effect.
Softboxes: Softboxes are large, fabric-covered boxes that soften and diffuse the light, creating gentle and flattering illumination. They reduce harsh shadows and provide even lighting, making them ideal for portraits, fashion, and studio photography.
Reflectors: Reflectors are lightweight and portable accessories that bounce light back onto the subject. They come in various colors, such as white, silver, gold, and black, each producing a different effect on the light.
Umbrellas: Umbrellas are simple and cost-effective light modifiers that spread and soften the light. They are commonly used with external flashes or continuous LED lights and are available in shoot-through and reflective versions.
Snoots and Grids: Snoots and grids are used to control the direction and spread of light, allowing photographers to focus the light precisely on the subject or background.
Gels: Gels are transparent colored sheets that are placed over the light source to add color effects or correct the color temperature of the light.
Camera Remote Controls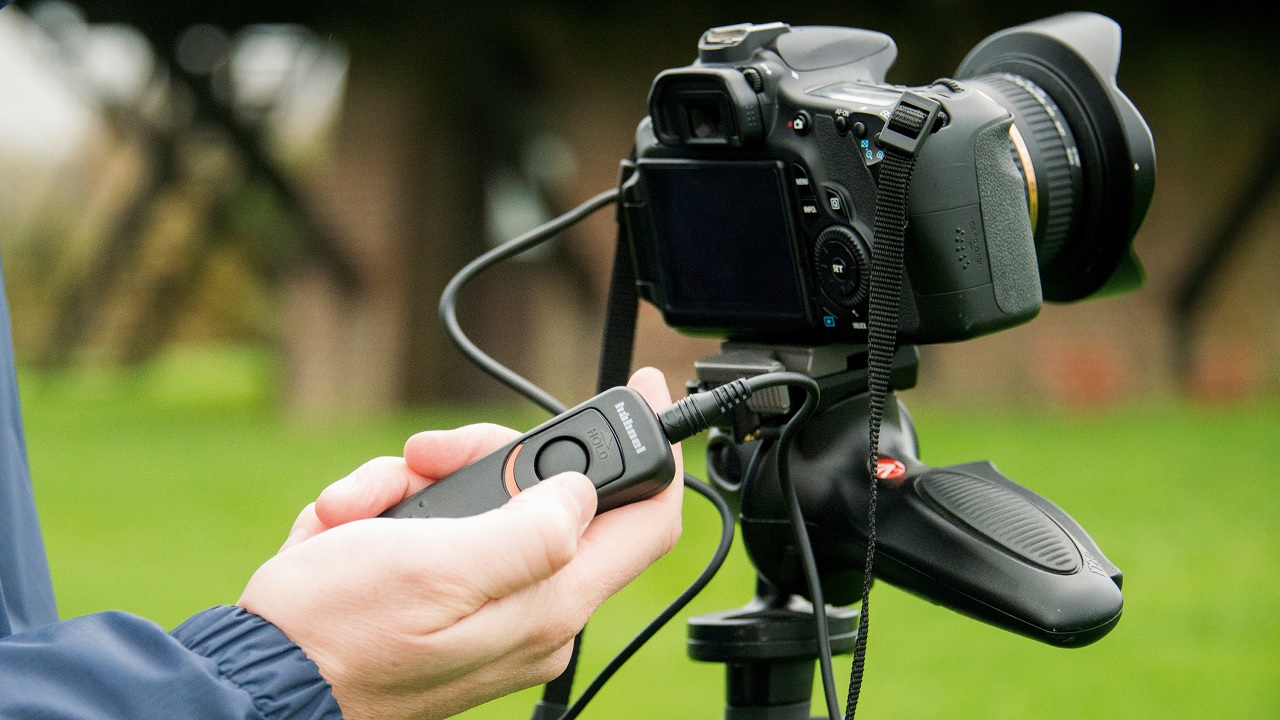 Photography equipment has evolved to include convenient and essential tools like camera remote controls. These handy devices allow photographers to capture images without physically touching the camera, offering numerous benefits that enhance the photography experience. Let's explore the advantages of using camera remote controls, and the different types available, including wireless camera remotes and intervalometers.
A. Remote Shutter Release Benefits:
Remote shutter releases are invaluable accessories that provide several benefits for photographers. The primary advantage is reducing camera shake during image capture. When pressing the camera's shutter button manually, even the slightest movement can cause blur in the image, especially when using longer shutter speeds or telephoto lenses.
Using a remote shutter release eliminates the need to touch the camera directly, ensuring that the camera remains stable and steady during the exposure. This results in sharper and clearer images, making remote shutter releases particularly useful for long-exposure photography, landscape shots, and situations where utmost precision is required.
Remote shutter releases are also beneficial for self-portraits and group photos, as they enable photographers to trigger the camera from a distance without relying on timers or running back and forth to get into position.
B. Wireless Camera Remotes:
Wireless camera remotes are the epitome of convenience in Snapshotting equipment. As the name suggests, these remotes work without the need for physical connections, allowing photographers to trigger the camera from a distance using radio frequencies or Bluetooth technology.
Wireless camera remotes come in various forms, such as simple single-button remotes or more advanced models with multiple features like intervalometer functions and the ability to control exposure settings remotely.
The wireless range of these remotes can vary, but many have a considerable distance of up to 100 meters or more, enabling photographers to capture images from a significant distance away from the camera.
These remotes are essential for various photography genres, including wildlife photography, night photography, and studio work, where the photographer may need to control the camera without disturbing the subjects or composition.
C. Intervalometers:
Intervalometers are specialized camera remote controls that add an extra layer of creativity to photography. They allow photographers to capture a series of images at predetermined intervals, creating time-lapse videos and long-exposure sequences.
Intervalometers offer a wide range of control, allowing photographers to set the number of shots, time intervals between shots, and the overall duration of the time-lapse or long-exposure sequence.
For time-lapse photography, intervalometers can capture the subtle changes in the environment over an extended period, such as moving clouds, changing lighting conditions, or the blooming of flowers.
Long-exposure photography can benefit from intervalometers as well, allowing photographers to capture streaking stars, traffic trails, or smooth-flowing water.
Intervalometers are a creative tool that adds an element of storytelling to photography, showcasing the passing of time or dynamic movement in a captivating manner.
Action Cameras for Adventurous Photography
Action cameras have revolutionized the world of photography equipment, offering unparalleled versatility and durability for capturing adventurous moments. These compact and rugged cameras are designed to accompany photographers on their adrenaline-fueled journeys, providing stunning visuals of action-packed activities.
Let's explore the versatility of action cameras, some of the top models available for photography enthusiasts, and the importance of waterproof housings and mounting accessories.
A. Versatility of Action Cameras:
Action cameras are incredibly versatile tools, suitable for various photography and videography needs. They are particularly well-suited for capturing fast-paced action and extreme sports, thanks to their small size, lightweight design, and robust build.
These cameras are equipped with wide-angle lenses that allow photographers to capture vast landscapes, immersive views, and dynamic action scenes with ease. The wide field of view also ensures that important moments aren't missed, even in fast-moving environments.
Action cameras are known for their exceptional performance in low-light conditions, ensuring sharp and detailed images and videos even during sunset or in dimly lit environments.
They offer multiple shooting modes, including photo, video, time-lapse, and burst modes, enabling photographers to adapt to various shooting situations and creative preferences.
B. Top Action Cameras for Photography Enthusiasts:
Several action cameras stand out in the market, known for their superior image quality and advanced features.
GoPro HERO10 Black: The HERO10 Black is GoPro's flagship action camera, offering stunning 5.3K video and 23-megapixel photos. It boasts impressive image stabilization, ensuring smooth footage even during intense action.
DJI Osmo Action: The DJI Osmo Action is renowned for its dual screens, making it easy to frame shots and review content on the fly. It captures 4K video at 60fps and has HDR capabilities for improved dynamic range.
Sony RX0 II: The Sony RX0 II is a powerful action camera with a 1-inch sensor, delivering outstanding image quality and low-light performance. It also has a tilting LCD screen, making it versatile for vlogging and selfie shots.
C. Waterproof Housings and Mounting Accessories:
One of the most significant advantages of action cameras is their ability to withstand extreme conditions, including underwater environments. To fully utilize this feature, waterproof housings are essential.
Waterproof housings protect the camera from water damage and allow photographers to capture stunning underwater footage. Some housings even enhance the camera's depth rating, making it suitable for scuba diving and snorkeling.
Mounting accessories are another crucial aspect of action camera photography equipment. These accessories enable photographers to attach the camera securely to helmets, surfboards, bicycles, and various other objects, providing unique perspectives and dynamic shots.
With the help of mounting accessories, photographers can capture their adventures from different angles and viewpoints, adding a cinematic and immersive feel to their content.
Instant Photo Printers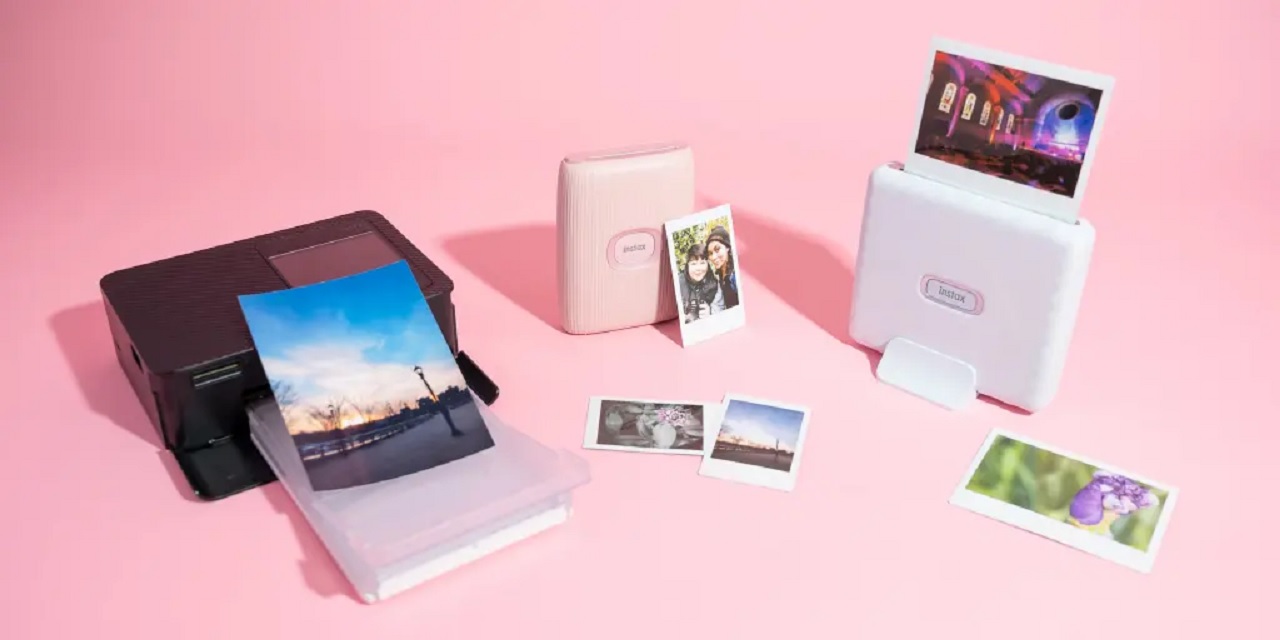 Photography equipment has come a long way, and while digital images have become the norm, there's still something magical about holding a printed photo in your hands. Instant photo printers have brought back the joy of tangible memories, allowing photographers to print photos on the spot and share them with friends and family.
Let's explore how instant photo printers have rekindled the joy of printed photos and how their portability and user-friendliness make them an appealing choice for photographers.
A. Bringing Back the Joy of Printed Photos:
In the digital age, most of our photos remain stored on our smartphones or computers, rarely seeing the light of day. Instant photo printers have rekindled the joy of printed photos, reminding us of the sentimental value and emotional connection that comes with holding a physical print.
With instant photo printers, photographers can turn their digital images into tangible memories, preserving precious moments that can be cherished for years to come. These printed photos can be shared, displayed, and gifted to loved ones, bringing smiles and nostalgia to anyone who holds them.
Moreover, instant photo printers offer a sense of satisfaction and excitement as you watch your photo develop right before your eyes. The anticipation of seeing the final print adds a touch of magic to the printing process, making it a delightful and memorable experience.
B. Portable and User-Friendly Printers:
One of the significant advantages of instant photo printers is their portability and user-friendliness. These compact printers are designed to be easily carried in a bag or pocket, making them perfect companions for travel, parties, and events.
Instant photo printers are often compatible with smartphones and cameras, allowing photographers to wirelessly transfer their images to the printer and print them instantly. Some models even come with dedicated apps that offer various editing options and creative features.
The printing process itself is straightforward and requires no ink cartridges or toners. Instead, instant photo printers use special photo paper that contains ink within it. As the paper passes through the printer, the heat activates the ink, resulting in vibrant and long-lasting prints.
Additionally, many instant photo printers come with adhesive backing on the photo paper, turning the prints into stickers. This feature adds versatility and fun, allowing photographers to stick their photos on albums, scrapbooks, or even decorate personal items.
Photo Editing and Post-Processing Tools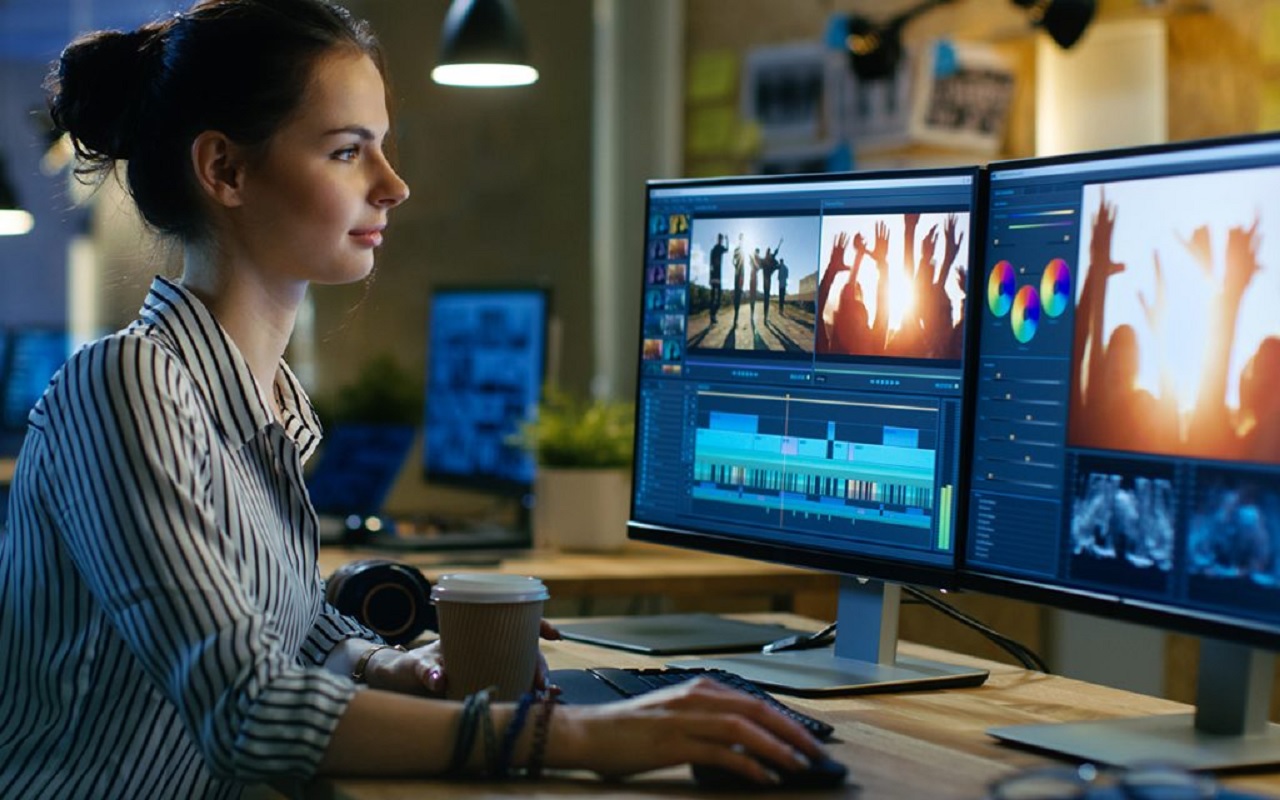 Photography equipment is not limited to cameras and lenses; photo editing and post-processing tools play a crucial role in the photography process. Photo editing allows photographers to enhance, fine-tune, and bring their images to life, ensuring they look their best before being shared with the world.
Let's explore the importance of editing in photography, popular photo editing software, and the convenience of using presets and filters.
A. The Importance of Editing in Photography:
Photo editing is an essential step in the photography workflow that allows photographers to take their images from good to great. Even the most well-composed and perfectly exposed photos can benefit from editing to bring out their full potential.
Editing enables photographers to adjust various aspects of an image, such as exposure, contrast, color balance, and sharpness, to create a final result that matches their creative vision.
It also allows photographers to correct imperfections or distractions in the photo, such as dust spots, blemishes, or unwanted objects in the frame.
Additionally, editing provides a way for photographers to express their artistic style and create a consistent look and feel across their portfolio or a specific project.
B. Popular Photo Editing Software:
There is a wide range of photo editing software available, catering to photographers of all skill levels and preferences. Some of the most popular and widely used photo editing software include:
Adobe Photoshop: Adobe Photoshop is the industry-standard photo editing software used by professional photographers and digital artists. It offers powerful tools and advanced features for precise and intricate photo editing and manipulation.
Adobe Lightroom: Adobe Lightroom is a versatile photo editing and organizing software that offers a user-friendly interface and streamlined workflow. It is particularly popular among photographers for its non-destructive editing capabilities and easy batch processing.
Capture One: Capture One is a professional-grade photo editing software known for its exceptional raw file processing and high-quality image output. It offers comprehensive tools for color grading, skin tone adjustments, and image sharpening.
GIMP: GIMP (GNU Image Manipulation Program) is a free and open-source photo editing software that provides many of the essential features found in commercial software. It is a popular choice for photographers on a budget or those looking for an alternative to paid software.
C. Presets and Filters:
Presets and filters are pre-made settings and adjustments that can be applied to photos with just a click, saving time and effort in the editing process.
Photography equipment often involves the use of presets in popular editing software like Adobe Lightroom. These presets enable photographers to instantly apply a specific look or style to their images, offering a wide array of options such as vintage, black and white, cinematic, and many others. The convenience and efficiency of presets streamline the editing process, empowering photographers to achieve their desired aesthetic with just a single click.
Filters are often used in mobile editing apps or social media platforms, providing a quick and easy way to enhance photos for sharing. Filters can add mood, color adjustments, and effects to photos, giving them a distinct and polished appearance.
Photographers can also create their own custom presets and filters to maintain a consistent style across their body of work or achieve a specific look that reflects their artistic vision.
The Future of Gadgets in Photography
As technology continues to advance, the world of photography equipment is also evolving at a rapid pace. The future of photography gadgets promises exciting and revolutionary developments that will transform the way photographers capture and create images. Let's explore the emerging technologies and trends that will shape the future of photography gadgets, with a particular focus on the integration of artificial intelligence.
A. Emerging Technologies and Trends:
Computational Photography: The world of photography equipment is embracing the cutting-edge technology of computational photography, which seamlessly integrates hardware and software to elevate image quality and unleash creative capabilities.
This advanced technique harnesses complex algorithms to process and merge multiple images, culminating in exceptional benefits such as higher dynamic range, improved low-light performance, and sharper details. Computational photography is revolutionizing the way photographers capture and create images, opening up new possibilities for innovation and artistic expression.
Augmented Reality (AR): AR technology is expected to play a significant role in the future of photography gadgets. It will allow photographers to overlay virtual elements, such as graphics, text, or 3D objects, onto the real-world scene while composing the shot through their camera's viewfinder.
Virtual Reality (VR): VR is another technology that will likely influence photography gadgets. VR cameras and accessories will enable photographers to capture immersive 360-degree photos and videos, providing viewers with an interactive and immersive experience.
Light Field Photography: Light field photography captures the direction and intensity of light rays in a scene, allowing for extensive post-processing adjustments, such as changing the focus point and depth of field after the image has been captured. This technology will offer photographers unprecedented control and creative possibilities.
B. Artificial Intelligence in Photography Gadgets:
Artificial intelligence (AI) is set to revolutionize photography gadgets, making them smarter, more intuitive, and more user-friendly.
Smart Auto Modes: AI-powered smart auto modes will analyze the scene and automatically adjust camera settings to capture the best possible image. These modes will recognize different subjects, lighting conditions, and shooting scenarios, ensuring optimal exposure, focus, and white balance.
Image Recognition and Scene Detection: AI algorithms will recognize objects, faces, and scenes in real-time, allowing the camera to optimize settings and focus on specific subjects. This will lead to faster and more accurate autofocus and exposure control.
Advanced Image Editing: AI will be integrated into photo editing software, allowing photographers to enhance images with a single click. AI-powered editing tools will intelligently adjust color balance, contrast, and sharpness to achieve professional-looking results effortlessly.
Automated Post-Processing: AI will streamline the post-processing workflow by automating repetitive tasks like culling and organizing images. It will help photographers quickly identify the best shots from a series and categorize images based on content.
Predictive Photography: AI will enable cameras to predict moments and anticipate actions, helping photographers capture critical moments in fast-paced scenarios. This feature will be particularly useful in sports, wildlife, and street photography.
Conclusion
In conclusion, staying up-to-date with the latest photography equipment trends can significantly enhance the photography experience for enthusiasts. From high-tech cameras and innovative lenses to action cameras, instant photo printers, and cutting-edge editing tools, the world of photography gadgets is continually evolving.
Embracing these trending gadgets opens up new creative possibilities and allows photographers to capture and preserve their most cherished memories in exceptional ways. So, if you found this information helpful, don't hesitate to share it with your friends and fellow photography enthusiasts.
We'd love to hear your feedback in the comments below about your favorite gadgets or any other topics you'd like us to cover. Happy shooting and exploring the exciting world of photography equipment!