As the cool air arrives and the leaves change colors in November, there's an exciting feeling all around. It's not just about getting ready for Thanksgiving meals or the approaching winter season. It's about the start of Movember, a whole month dedicated to something important. I'm getting ready to join in on this special month again, and I'm interested in how Movember memes have a strong impact. Over the years, these funny and meaningful pictures have caught my attention, and the attention of many others, making us understand why it's important to grow a beard or mustache during this time.
Moreover, Beard memes are humorous images, often accompanied by clever captions or text, that revolve around the topic of facial hair, particularly beards. These beard memes use humor to playfully address various aspects of growing, maintaining, and styling beards. They can cover a wide range of scenarios, from the challenges of beard grooming to the different types of beard styles.
Beard memes are a popular form of online content, often shared on social media platforms, and they serve to entertain, connect, and sometimes even raise awareness about men's health issues during events like Movember.
"Flex your muscles they said. I flexed my beard instead."
"When your beard enters the itchy phase, and you start considering a career in bear impersonation."
"Soup season is here. Mustache nets, engage!"
The Subtle Art of Movember Beard Memes
Memes, in their quirky simplicity, have an uncanny ability to capture the essence of a message and convey it to the masses. When it comes to Movember, these digital nuggets of wit serve as much more than just a source of entertainment. They are potent vessels that carry the weight of awareness about men's health issues, particularly prostate and testicular cancer, and mental health challenges. Amid chuckles, they quietly educate and inspire action.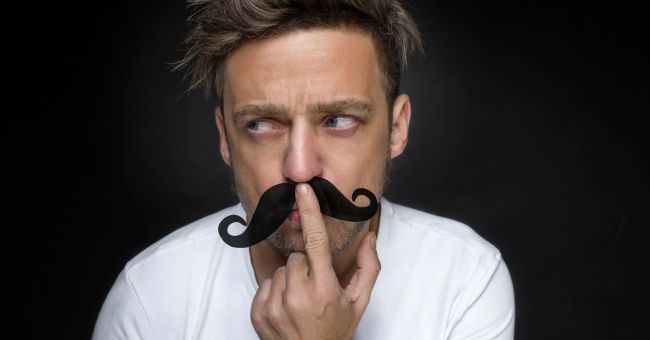 Facial Hair as a Canvas:
One cannot deny the allure of facial hair. Beards and mustaches are like personal canvases that allow men to express themselves in ways that go beyond mere appearance. And what better time to experiment with these forms of self-expression than during Movember? Memes, with their ability to take on a life of their own, showcase an array of beard and mustache styles. From the wild and untamed "Mountain Man" beard to the suave and sophisticated "Gentleman's Stubble," these beard memes portray facial hair as an artistic endeavor that adds character and charm to one's identity.
The Mirror of Humor and Reality:
Movember memes have an incredible knack for mirroring the real-life struggles that accompany the journey of growing facial hair. The infamous itchy phase, the grooming dilemmas, and the soup-slurping mishaps – these are all experiences that many of us have faced.
These memes not only evoke laughter but also foster a sense of camaraderie. They remind us that we're not alone in our beard-related tribulations and that these shared moments can spark conversations about men's health with friends and family.
From Chuckles to Conversations:
Perhaps the most astonishing aspect of Movember memes is their ability to transform a light-hearted laugh into a meaningful dialogue. Sharing a meme about mustache wax mishaps can lead to discussions about prostate cancer screenings or mental health check-ins.
The seamless transition from humor to serious conversations is where the true power of these memes lies. They break down the barriers that often surround sensitive topics and encourage us to engage in open, honest conversations about our well-being.
Joining the Facial-Haired Movement:
As I immerse myself in the sea of Movember memes each year, I find myself not only chuckling at the clever humor but also reflecting on the cause at hand. The memes manage to seamlessly weave together the worlds of laughter and advocacy, encouraging us to step up and participate in the Movember movement. Growing a beard or mustache becomes a symbolic gesture of support, a visual commitment to raising awareness about men's health issues, and a reminder of the importance of regular health check-ups.
Movember movement:
So, as Movember approaches, I find myself not only laughing at the clever memes but also feeling a sense of responsibility. These memes have a unique way of blending humor and purpose. They encourage us to take part in the Movember movement – to grow facial hair not just for the fun of it, but to make a statement. It's a visual pledge to support men's health causes and a reminder to take care of ourselves.
Conclusion: 
As Movember gets closer, I'm amazed by how these funny pictures, the beard memes, bring together humor, friendship, and supporting important things. It's interesting how something as simple as clicking and sharing a meme can lead to talking about serious stuff, like men's health or mental health.
When we go from being clean-shaven to having a mustache or beard, it's not just about how we look. It shows that we care about our health and the health of other guys too. It's like a signal that we're in this together.
So, this Movember, let's not just laugh at the memes but also use our facial hair to show that we're connected, we've got a sense of humor, and we're determined to do something good.