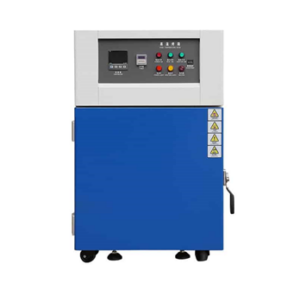 Humidity chambers play a critical role in climate testing, allowing researchers and industries to simulate and test the effects of different humidity levels on various materials and products. By controlling and manipulating humidity conditions, these chambers provide valuable insights into how humidity can impact the durability, performance, and functionality of objects in different environments. This article will explore the significance of humidity chambers in climate testing, highlighting their purpose, working principles, and benefits.
What is Climate Testing?
Climate testing involves subjecting objects to controlled environmental conditions to assess their performance and behavior under specific climate conditions. It helps researchers and industries understand how various factors, such as temperature and humidity, can affect the longevity, reliability, and quality of products. By conducting climate tests, companies can enhance product design, identify weaknesses, and ensure regulatory compliance.
The Role of Humidity Chambers
Humidity chambers, also known as environmental chambers or climatic chambers, are specialized testing devices that control and maintain precise humidity conditions. They are designed to create and simulate different levels of humidity, allowing for accurate and repeatable testing of materials, components, and products. Humidity chambers are widely used in industries such as electronics, automotive, aerospace, pharmaceuticals, and packaging.
Working Principles of Humidity Chambers
Humidity chambers rely on the principles of condensation, evaporation, and humidity control to create and maintain specific humidity levels. They typically consist of a chamber or enclosure where the test specimens are placed, along with a system that controls air flow, temperature, and humidity. Humidity is controlled by regulating the amount of moisture in the air, either by adding or removing it, to achieve the desired humidity level.
Benefits of Humidity Chambers in Climate Testing
Performance Evaluation: Humidity chambers enable the evaluation of how materials and products perform under different humidity conditions. This is especially crucial for industries where humidity can impact the functionality or durability of the final product, such as electronics or pharmaceuticals.
Product Development: By subjecting prototypes or newly developed products to climate testing in humidity chambers, companies can identify design flaws or weaknesses early on. This allows for improvements and modifications to be made, leading to more reliable and robust end products.
Regulatory Compliance: Many industries, such as automotive and aerospace, have strict regulations and standards regarding product performance in specific climates. Humidity chambers provide a controlled environment for testing products against these requirements, ensuring compliance and preventing potential failures.
Quality Control: Humidity chambers are valuable tools for quality control during the manufacturing process. By testing products at different stages of production in controlled humidity conditions, manufacturers can identify any defects or weaknesses related to humidity, ensuring only high-quality products reach the market.
Research and Development: Humidity chambers are essential in research and development activities for studying the effects of humidity on different materials and products. They help researchers understand degradation processes, corrosion mechanisms, and other phenomena influenced by humidity, leading to advancements in materials science and engineering.
Conclusion
Humidity chambers play a crucial role in climate testing by providing controlled environments to simulate and evaluate the impact of humidity on materials and products. These chambers enable industries to enhance product development, ensure regulatory compliance, and improve quality control. By understanding the purpose, working principles, and benefits of humidity chambers, companies can make informed decisions and create more reliable and durable products for various climates and environments.