Welcome to the exciting world of Cloud Gaming! In this article, we'll embark on a journey to explore the Cloud Gaming revolution and how streaming is reshaping the future of gaming as we know it.
At its core, Cloud-based gaming involves playing video games via an internet connection, eliminating the need for powerful consoles or high-end PCs. This revolutionary approach allows players to access and enjoy their favorite games on a variety of devices, from smartphones to laptops and even smart TVs.
As we delve into the realm of Cloud Gaming, we'll define this innovative concept, trace the evolution of gaming platforms, and uncover the remarkable ways in which this technology is changing the landscape of interactive entertainment.
So, grab your virtual controller as we dive into the boundless possibilities of Cloud-based gaming and its profound impact on the world of gaming.
The Rise of Cloud Gaming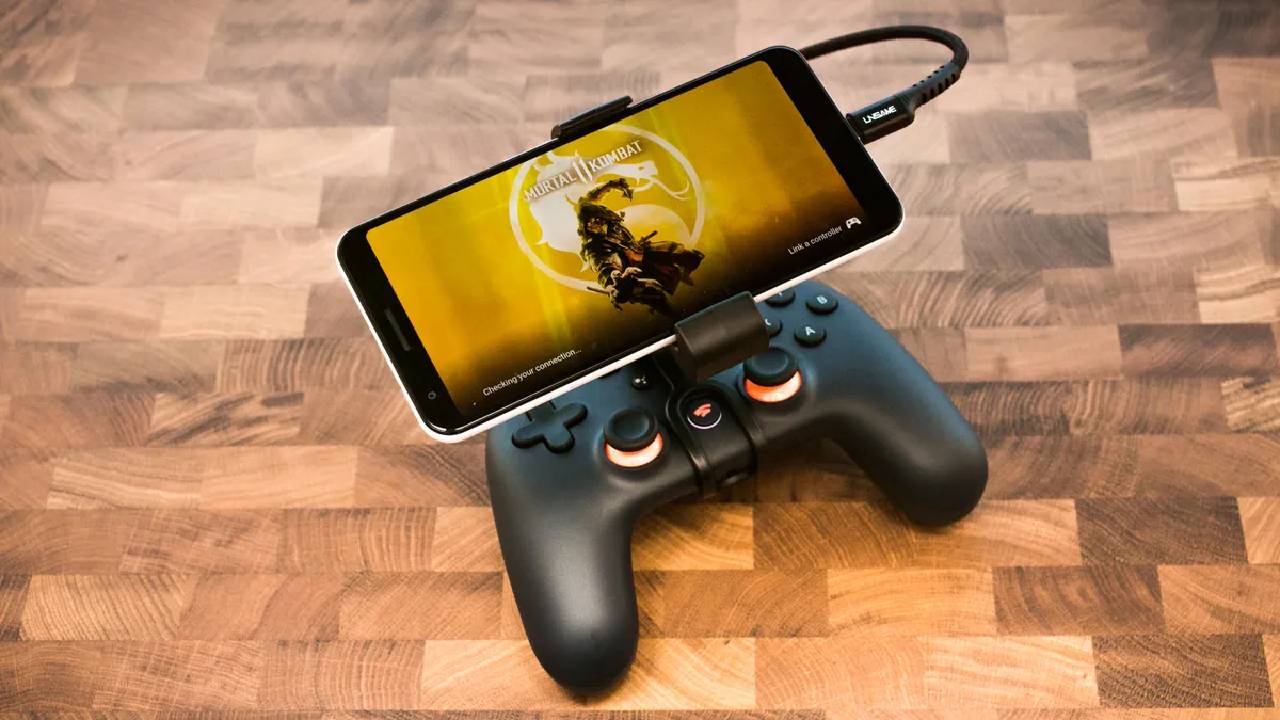 Step into a world where Cloud-based gaming reigns supreme, changing the way we play and experience video games forever. Cloud Gaming, simply put, lets you play games without needing a fancy gaming console or a powerful computer.
Instead, the magic happens over the internet, where games are streamed to your device, whether it's a computer, tablet, or even a smartphone. Let's take a trip down memory lane to understand how Cloud-based gaming came to be, tracing its roots back to the early days of experimental attempts to bring games to life through the clouds.
What is Cloud-based gaming?
Cloud Gaming is like having a magical portal to a treasure trove of video games. Instead of having a game console right in front of you, the games live on powerful computers somewhere far away.
These computers do all the heavy lifting and send the game's sights and sounds to your device. It's like watching a movie on Netflix, but you're the one in control of what's happening on the screen.
All you need is a good internet connection, and you're ready to dive into your favorite game adventures!
Historical Context: Early Cloud Gaming Attempts
Before Cloud-based gaming became the superstar it is today, brave pioneers were already dreaming up ways to make games available to everyone, no matter how beefy their gaming setup was.
Back in the day, some smart folks thought, "Hey, what if we put the games on super-powerful computers and let people play them from anywhere?" They tried to make it work, but the technology wasn't quite ready yet. It's like trying to ride a bike with training wheels that kept wobbling.
These early attempts paved the way for the Cloud Gaming marvels we have now, showing that even the coolest ideas need a bit of time to grow and flourish.
How Cloud-based Gaming Works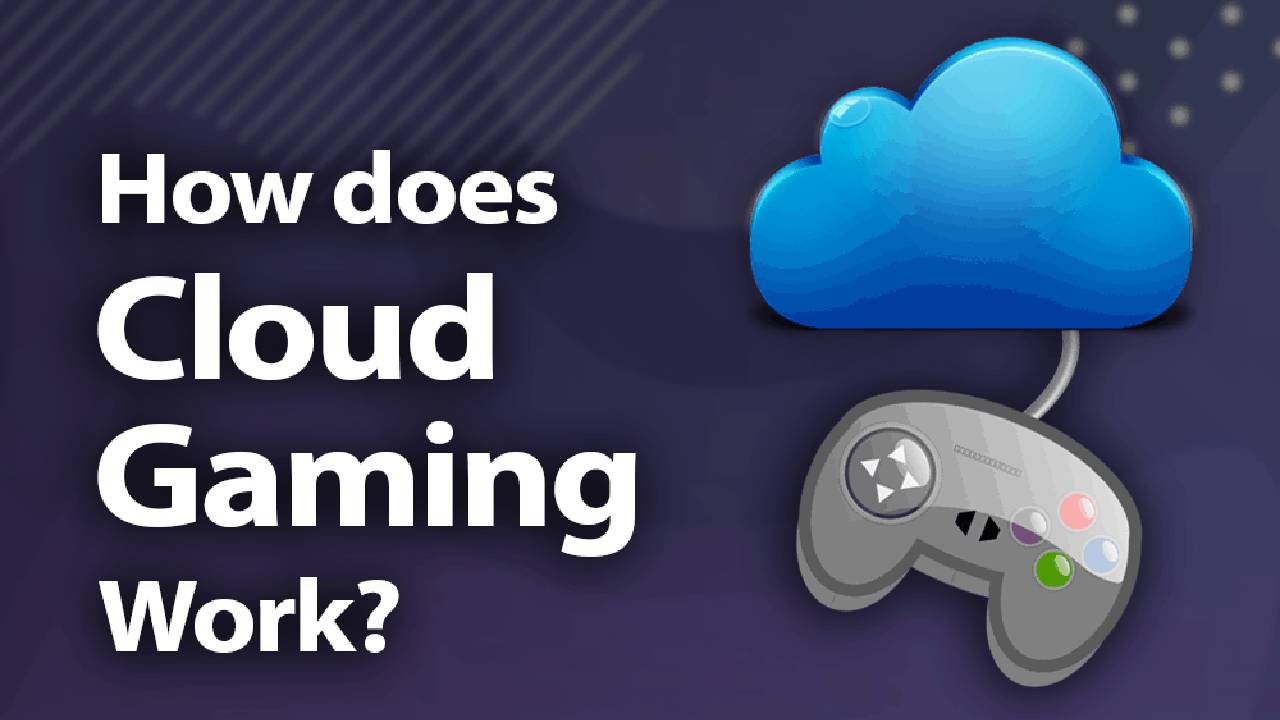 Get ready to uncover the secrets behind the captivating world of Cloud Gaming! Have you ever wondered how you can play video games without having them installed on your device? That's the magic of Cloud-based gaming. It's like having a superhero friend who shares their games with you from their super-powered lair.
Let's embark on a journey through the inner workings of Cloud Gaming, as we explore the fascinating processes that bring your favorite games to life right before your eyes.
Streaming vs. Traditional Gaming
Imagine this: traditional gaming is like having a treasure chest filled with all your games right next to you. Whenever you want to play a game, you open the chest, take out the game, and put it into your gaming machine.
But with Cloud Gaming, it's as if your treasure chest is miles away, and you use the power of the internet to peek inside and play any game you want. Instead of downloading and installing games on your device, Cloud-based gaming lets you stream them over the internet. It's like watching a video on YouTube, except you're the one controlling the action!
The Role of Data Centers and Servers
Behind the scenes of Cloud Gaming are super powerful computers called servers. These servers are like wizards who do all the hard work to make sure your games run smoothly. They store the games, process all the cool graphics and sounds, and then send everything to your device through the Internet.
Imagine if your friend had a magical backpack that held all the toys in the world, and whenever you wanted to play with one, they'd take it out and let you enjoy it. Servers are like those magical backpacks, but for games!
Latency and Connection Speeds
Here's a fancy word to impress your friends with latency! It's like the time it takes for your messages to travel from you to your friend when you're playing tag. In Cloud-based gaming, low latency is super important because it's all about how quickly your commands get to the game and how fast the game's responses get back to you.
The speed of your internet connection also plays a big role. If you have a fast and steady connection, it's like having a race car zooming down a track. But if your connection is slow or wobbly, it's like riding a bike with a flat tire – not as much fun.
So, are you ready to dive deeper into the enchanting realm of Server-based gaming and discover how it's changing the way we play? Let's keep exploring and unraveling the mysteries together!
Key Players in Cloud-based Gaming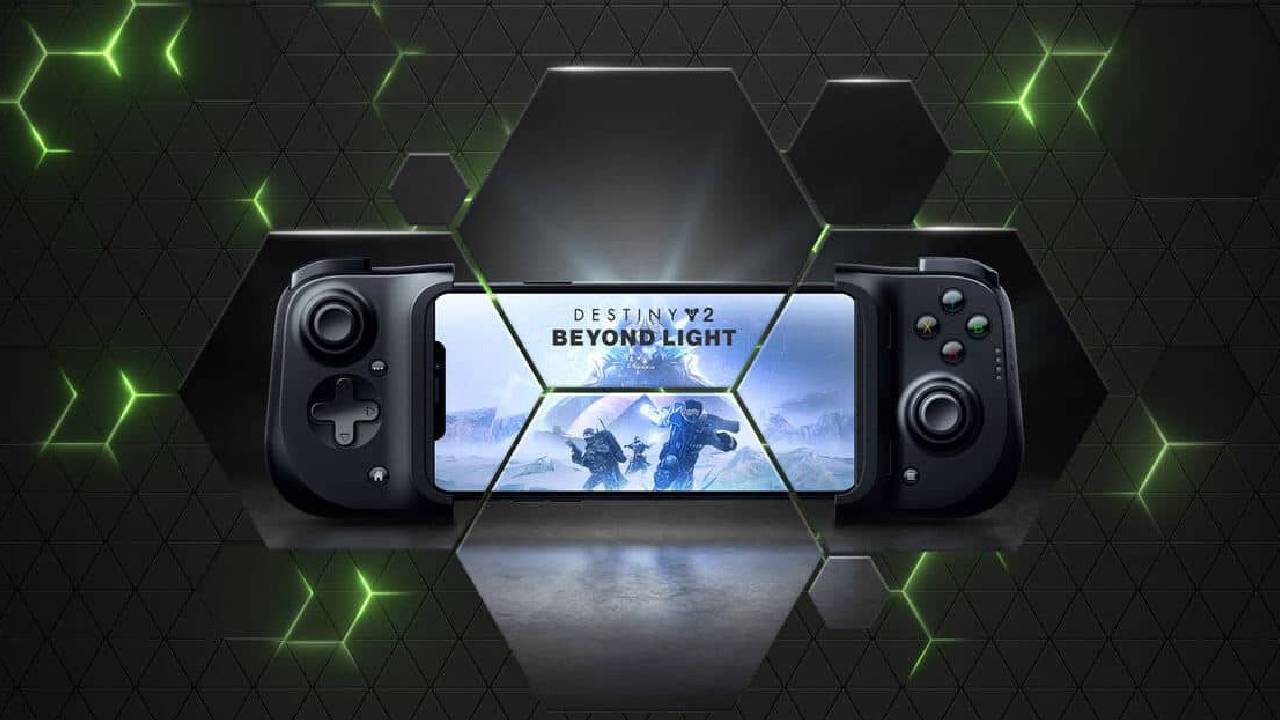 Virtual gaming is like having a treasure chest filled with games that you can open from anywhere in the world. Imagine having your portal to a kingdom of games, where you can explore, battle, and have fun without needing a super-duper gaming machine.
Let's journey together through the Virtual gaming kingdom and meet some of the most powerful and exciting players who make this digital wonderland possible.
Leading Server-based gaming Services
Picture Cloud-based gaming services as grand palaces where all the gaming magic happens. These services bring games to you over the internet, as if you're summoning them from a faraway land. They're like massive libraries, but instead of books, they're filled with fantastic games of all shapes and sizes.
Here are some of the most prominent Virtual gaming castles where you can embark on epic quests and create unforgettable gaming memories.
Google Stadia
When you step into the Server-based gaming kingdom, you'll find a shining star known as Google Stadia. It's like having a magical box that lets you play cool games on your computer, TV, or even your phone. Stadia is all about convenience – you don't need to worry about downloading or installing games.
It's like having a friend who sends you games whenever you want to play. Just imagine starting a game in one room and continuing the adventure in another. Google Stadia turns any screen into a portal to exciting worlds filled with challenges and thrills.
NVIDIA GeForce Now
Meet NVIDIA GeForce Now, a friendly dragon that grants you access to a realm of endless gaming possibilities. It's like having a magical bridge that connects your device to a powerful gaming castle in the clouds. With GeForce Now, you can play games that might have been too big or tough for your device to handle.
It's like borrowing a superhero's cape to become an unstoppable gaming champion. All you need is a strong internet connection, and you're ready to conquer virtual worlds with ease.
Xbox Virtual Gaming (formerly Project xCloud)
Imagine having a tiny gaming wizard in your pocket, ready to conjure up your favorite Xbox games whenever you desire. That's the enchanting experience offered by Xbox Cloud Gaming, previously known as Project xCloud.
It's like having a treasure map that leads you to gaming adventures no matter where you are. You can start a game on your Xbox and then continue the fun on your phone while you're on a quest outside. It's as if your gaming adventures are as mobile as you are!
PlayStation Now
In the magical kingdom of Cloud-based gaming, you'll find PlayStation Now, a time-traveling machine that lets you journey through the ages of gaming. Imagine having a time-turner like the wizards do, but instead of visiting different moments, you're playing games from different times.
With PlayStation Now, you can enjoy a mix of classic and modern games, all in one place. It's like having a giant toy box filled with adventures from various generations, waiting for you to uncover their secrets.
Competitive Landscape and New Entrants
The Server-based gaming kingdom is always buzzing with excitement as new adventurers join the quest. Just like heroes from different lands gathering for a grand tournament, new players bring fresh ideas and innovations to the world of Cloud-based gaming.
They're like shiny new stars lighting up the sky of possibilities. Keep an eye on the horizon, for more gaming heroes are sure to rise and offer exciting ways to explore the ever-expanding realms of Virtual gaming.
Advantages of Cloud-based gaming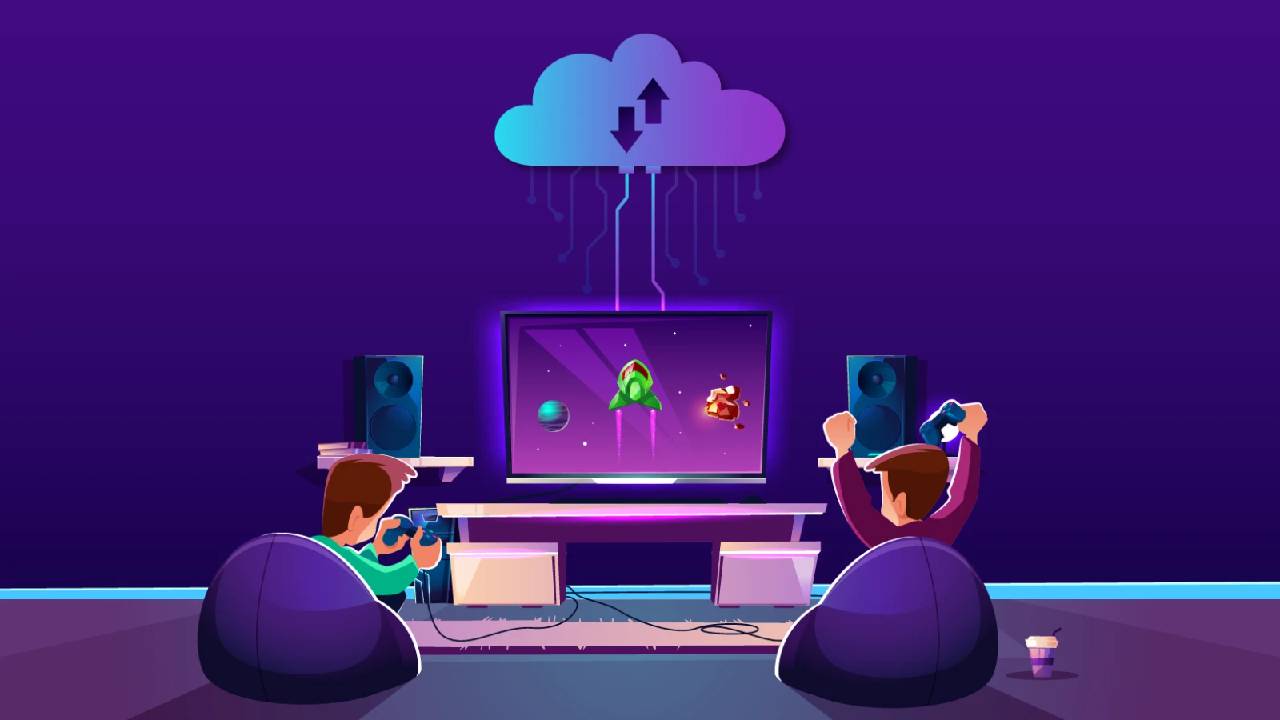 Cloud-based gaming is like having a magical portal that whisks you away to exciting game worlds, no matter where you are. It's as if you have a magical backpack that holds all your favorite games, ready to be played on different devices.
Let's embark on a journey through this enchanting realm and discover the wondrous advantages that Virtual gaming brings to your gaming adventures.
Accessibility and Device Flexibility
Cloud Gaming is all about making games available to you wherever you go. It's like having a magic wand that lets you play games on your computer, your tablet, or even your smartphone.
With Cloud-based gaming, you don't need a super powerful gaming machine – the heavy lifting happens in the clouds. Imagine being able to join epic battles or explore mysterious lands without worrying about whether your device can handle it.
It's like having a universal key that unlocks the doors to countless gaming worlds, making fun accessible to everyone.
Reduced Hardware Requirements
Picture this: instead of needing a big, bulky gaming console or a super fast computer, all you need is a device that can connect to the internet. Cloud-based gaming takes care of all the technical stuff in its magical kingdom, leaving you with a smoother gaming experience.
It's like having a friendly robot friend who carries all the heavy gear while you focus on the thrill of the game. You don't have to worry about having the latest and greatest hardware – Server-based gaming lets you enjoy the fun without the fuss.
Instant Game Access and Updates
Say goodbye to waiting! With Cloud-based gaming, you can start playing your favorite games in the blink of an eye. It's like having a magical door that opens right when you knock.
No more long downloads or installations – the games are ready to play whenever you are. And when the game creators add new features or fix bugs, it's like receiving a special potion that instantly makes your adventure even better.
Virtual gaming keeps everything up to date like a diligent helper, ensuring you're always ready for new quests and challenges.
Cross-Platform Play
Imagine playing with your friends even if they have different gaming devices. Virtual gaming makes it possible! It's like having a bridge that connects islands, allowing everyone to play together.
You can be on your computer, and your friend can be on your phone, yet you're still exploring the same magical world side by side. It's like a grand party where everyone is invited, no matter what device they bring.
Cloud-based gaming breaks down barriers and brings gamers together, creating a harmonious symphony of play.
Challenges and Limitations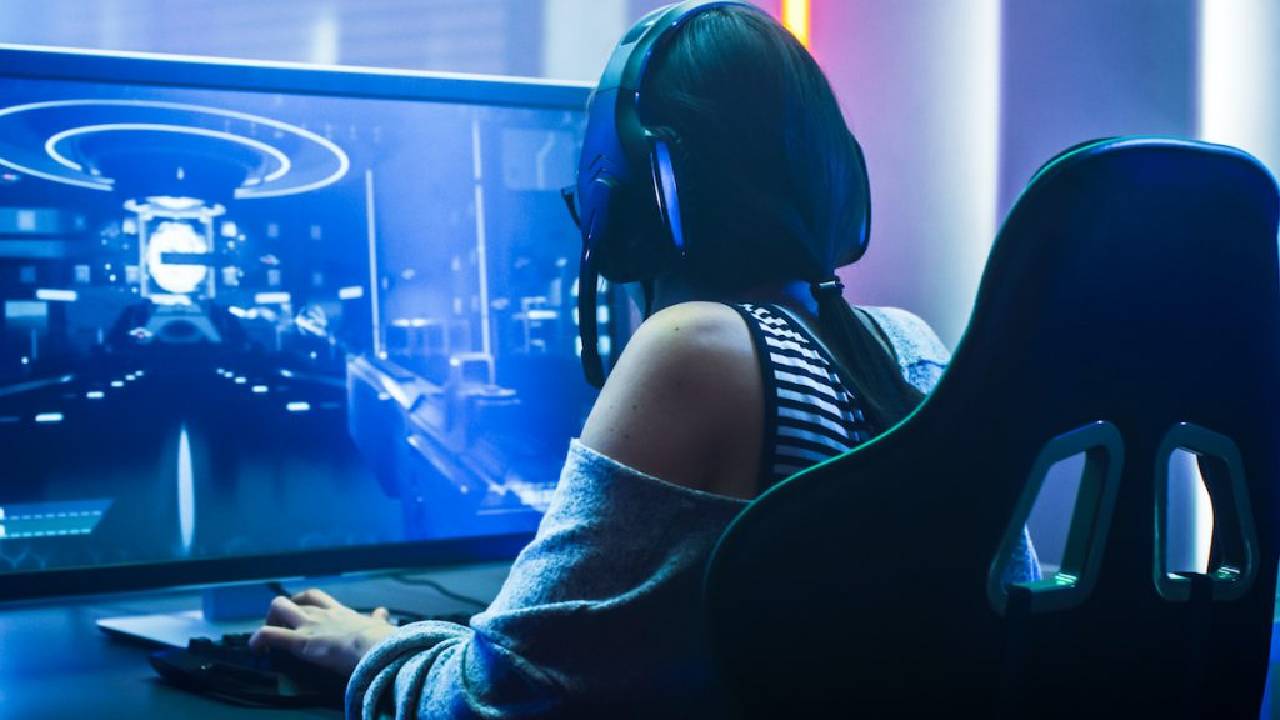 Server-based gaming is like having a magical door that leads to a world of games, but just like any grand journey, there are hurdles to face along the way.
These challenges, like dragons guarding a treasure, are part of the quest that shapes the Virtual gaming experience. Let's navigate through these obstacles and discover the limitations that Cloud-based gaming seeks to conquer.
Latency and Input Lag Issues
Latency, which is like the time it takes for your actions to travel to the game and back to you, can sometimes be a tricky puzzle to solve in the world of Virtual gaming.
It's like sending a message to a friend and waiting for their reply. Sometimes, the reply might take a little longer to arrive, and this delay can affect how quickly your game responds to your actions. Input lag is like a magician's slight delay before a trick – it might not seem like much, but it can impact your gaming experience.
These challenges can make fast-paced games a bit trickier to play, but like a brave knight practicing their sword skills, technology is working to minimize these delays and make your Cloud-based gaming adventures even smoother.
Internet Infrastructure Requirements
Imagine Server-based gaming as a grand feast, and your internet connection is the magic ingredient that makes it all happen. For Cloud-based gaming to work wonders, you need a strong and steady internet connection.
It's like needing a reliable horse to carry you on your epic quests. If your internet is slow or wobbly, it's like having a bumpy ride through your gaming adventure.
Some players might live in areas where internet connections aren't as strong, and this challenge can affect how well Virtual gaming performs. But fear not, for as technology advances, so does the potential to make Cloud Gaming accessible to more adventurers.
Game Library and Licensing Constraints
In the kingdom of Cloud-based gaming, game libraries are like grand libraries filled with magical books, each representing a unique gaming experience. However, not all games might be available for Cloud-based gaming.
It's like finding that some books in the library can only be read in certain rooms. Licensing constraints, which are like the rules that govern how games can be played, can sometimes limit the selection of games you can access through Virtual gaming.
This challenge can make it feel like you're exploring a fantastic forest but can only visit certain clearings. As Server-based gaming evolves, game creators and wizards of the industry are working to bring more games to the cloud, allowing you to embark on a wider range of adventures.
Impact on the Gaming Industry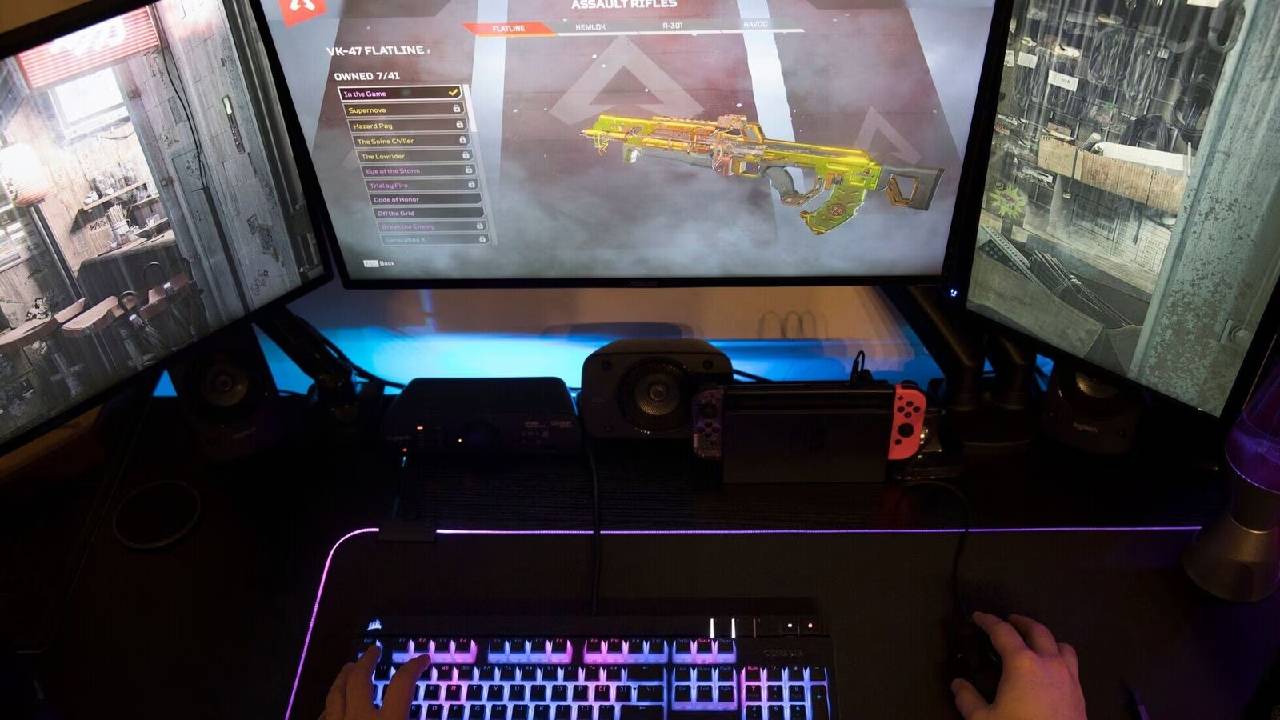 Imagine a swirling vortex of change that touches every corner of the gaming universe, bringing new opportunities and challenges alike. Cloud-based gaming is like a wizard's spell that transforms how games are played, bought, and shared.
As we embark on this journey, let's unravel the profound impact Cloud Gaming has on the gaming industry, uncovering its effects on business models, distribution, and the ever-evolving world of subscription services.
Changing Business Models
In the kingdom of Virtual gaming, business models are like maps that guide how games are brought to adventurers. With Cloud-based gaming, the rules of the game are shifting. Instead of buying physical copies of games or downloading them, Server-based gaming offers a different approach.
It's like a magic shop where you can borrow games for a while, rather than purchasing them outright. Subscription services allow you to become a member of a magical club, granting you access to a library of games for a monthly fee.
This change in business models is like discovering a new path in the enchanted forest – it's different, exciting, and opens up fresh possibilities for both players and game creators.
Disruption to Traditional Distribution Channels
Picture traditional distribution channels as roads that lead you to your gaming adventures. With Cloud-based gaming, these roads are expanding and changing course. Physical copies of games are like scrolls that you used to have to carry around.
Virtual gaming transforms them into digital spells that you can access from anywhere. It's like having a magical bird that brings your games directly to your device.
This disruption to traditional distribution channels means that you can dive into your favorite game worlds without ever leaving your castle. It's a new way of connecting players to games, where the journey is just as enchanting as the destination.
Integration with Subscription Services
In the realm of Cloud-based gaming, subscription services are like treasure chests filled with endless gaming possibilities. Imagine being part of a magical club where you get to explore new worlds every month.
With Server-based gaming, these subscription services are becoming even more powerful. They're like keys that unlock multiple doors to a variety of games. Instead of choosing just one adventure, you can embark on many, all for a single price. It's like being invited to a grand feast where you can taste a little bit of every dish.
This integration with subscription services makes Cloud-based gaming not just about playing games, but about being part of a community that shares the joy of exploration.
Future Trends and Innovations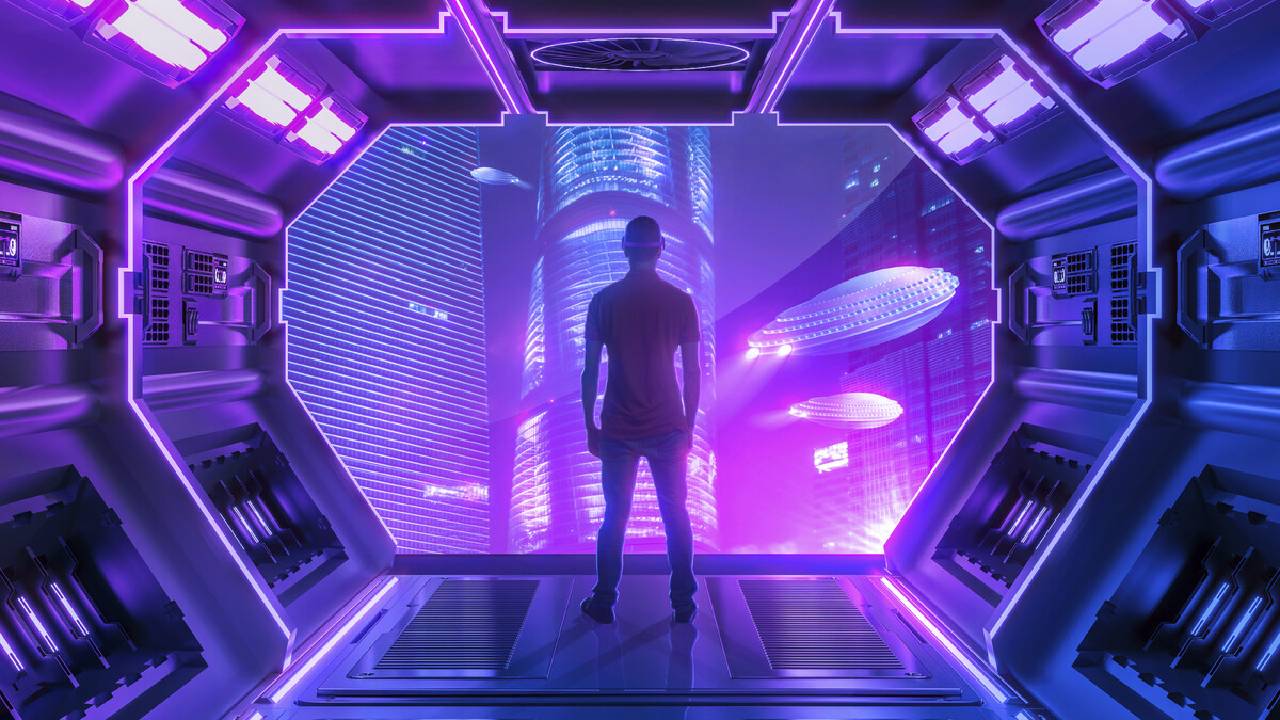 Cloud Gaming is like a magical gateway to this future, offering a glimpse into a realm filled with technological wonders. As we peer into the horizon,
let's explore the exciting trends and innovations that Virtual gaming holds, from the blazing trails of technological advances to the enchanting realms of virtual reality, augmented reality, and the power of AI and machine learning.
Technological Advances: 5G and Edge Computing
Imagine the Server-based gaming world as a bustling city, and technology is the magical wind that propels you forward. 5G, the next level of internet speed, is like a speed potion that makes your gaming experience faster and smoother. It's like upgrading from a horse-drawn carriage to a flying dragon.
With 5G, Cloud-based gaming can become even more responsive, reducing delays and bringing you closer to the action. But wait, there's more! Edge computing is like having little magic pockets spread throughout the city that speed up your journey.
It's like having a mini castle right next to you that helps process the game's magic faster. Together, 5G and edge computing are like the twin stars that guide you through the Cloud-based gaming universe, opening doors to new levels of immersion and excitement.
Virtual Reality (VR) and Augmented Reality (AR) in Virtual Gaming
Imagine stepping inside your favorite game world, feeling the grass beneath your feet and the wind in your hair. That's the promise of virtual reality (VR), a magical spell that transports you into the heart of the game. It's like becoming a character in your favorite story.
Virtual gaming, with its ability to stream games from the cloud, is like the key that unlocks the door to these virtual worlds. Augmented reality (AR) is like a friendly ghost that adds magical layers to the real world you see. Cloud-based gaming can bring AR to life like never before, allowing you to interact with game elements in your surroundings.
It's like having game characters join you for a real-life adventure. Together, VR and AR are like the two sides of a magic coin, offering experiences that blur the lines between reality and imagination.
AI and Machine Learning Enhancements
Meet the wizards of the future: AI and machine learning. Imagine having a magical helper who learns from your gaming style and adjusts the game to make it just the right level of challenge. That's AI and machine learning in Server-based gaming. It's like having a friend who's good at playing games and is always ready to join you.
These wizards can create personalized experiences, adapting the game's difficulty, characters, and challenges based on how you play.
It's like having a magical book that rewrites itself to match your favorite parts. AI and machine learning are the keys to unlocking dynamic and ever-changing game worlds, where surprises and challenges are tailor-made for you.
User Experience and Feedback
Welcome to the heart of the Cloud-based gaming realm, where your adventures are not just stories, but a tapestry woven from your experiences and dreams.
Cloud Gaming is like a magical canvas where you paint your gaming tales with every click and command. As you journey through this land of pixels and possibilities, let's dive into the world of user experience and feedback, exploring the echoes of the gaming community, the delicate balance between convenience and quality, and the evolution of friendships within gaming communities.
Community Response to Cloud-based Gaming
Imagine Server-based gaming as a grand theater, and the gaming community as the audience that cheers, laughs, and applauds. The response to Virtual gaming has been like a standing ovation, with players around the world amazed by the wonders it brings.
It's like discovering a hidden treasure chest full of new experiences. Some players are excited by the convenience – how Cloud-based gaming lets them dive into games without waiting. Others marvel at the possibility of playing on different devices, like exploring a magical forest from various angles.
The community's response to Virtual gaming is like a symphony of voices, each adding a unique note to the melody of gaming evolution.
Balancing Convenience with Quality
In the Cloud-based gaming realm, there's a delicate dance between two magical creatures: convenience and quality. Convenience is like a swift bird that carries you effortlessly to your gaming adventures. It's like having a magical shortcut that takes you straight to the fun part.
But quality, oh quality is like a majestic dragon that breathes life into your gaming world. It's the breathtaking landscapes, the vibrant characters, and the immersive sounds that make your adventure unforgettable. Striking the balance between these two is like finding the perfect rhythm in a musical dance.
Server-based gaming is working its magic to ensure that while you enjoy the convenience of instant access, you also experience the enchantment of high-quality gameplay.
Evolution of Gaming Communities
Gaming communities are like magical forests where adventurers gather to share tales and embark on quests together. With Cloud-based gaming, these communities are growing and evolving in wondrous ways. It's like watching a small village transform into a bustling city.
Players from different corners of the world are coming together to explore, compete, and create friendships that span continents. The evolution of gaming communities is like a bridge connecting hearts and minds, where the love for games unites us all.
It's not just about playing – it's about the shared laughter, the epic battles, and the camaraderie that turns strangers into lifelong friends.
The Potential of Cloud-based Gaming
Step into the realm of Cloud Gaming, where dreams transform into reality with the touch of a virtual button. Virtual gaming is like a magic portal that opens doors to boundless opportunities, inviting players of all ages and backgrounds to embark on thrilling adventures.
As we journey through this enchanting landscape, let's unravel the incredible potential of Cloud-based gaming, discovering how it expands demographics, breaks down barriers, and even considers the well-being of our beloved planet.
Demographic Expansion: Casual and Non-Traditional Gamers
Imagine Server-based gaming as a grand carnival, welcoming all sorts of visitors – not just seasoned adventurers, but also those who are new to the magical world of gaming. Cloud-based gaming has the power to attract casual and non-traditional gamers, like a beacon that guides newcomers to the festivities.
It's like inviting your friends to join a treasure hunt – everyone can play, regardless of their experience level. With its accessibility and ease of use, Cloud Gaming opens the door for parents, grandparents, and friends who might have thought gaming was not for them.
The potential for demographic expansion is like adding vibrant colors to a once-monochrome canvas, making the world of gaming richer, more diverse, and more exciting.
Global Accessibility and Inclusivity
In the kingdom of Cloud-based gaming, borders fade away, and the world becomes a playground without boundaries. It's like having a magic carpet that lets you soar across continents, sharing experiences with friends from different corners of the globe.
Cloud Gaming's global accessibility is like a bridge that connects cultures, languages, and stories. It allows players to come together, learn from one another, and celebrate the joy of gaming in unity.
Moreover, Cloud-based gaming is like a friendly wizard that considers everyone's needs – it can adapt to different languages and even accommodate players with disabilities. This inclusivity transforms Virtual gaming into a realm where everyone is welcome, and the potential for shared adventures is endless.
Environmental Considerations
Imagine Cloud Gaming as a forest guardian, watching over the well-being of our precious planet. Cloud-based gaming has the potential to be an eco-friendly choice, like planting a magical tree that cleans the air.
How? Instead of needing energy-hungry devices, Virtual gaming lets powerful computers in data centers do the heavy lifting. It's like sharing your workload with a giant, invisible friend. This means less energy consumption and fewer electronic devices that might end up in the trash.
The environmental considerations of Cloud-based gaming are like a promise to Mother Earth, a commitment to enjoying the wonders of gaming without harming the world we cherish.
Conclusion
In the enchanted realm of Cloud Gaming, a revolution is unfolding before our very eyes, reshaping the future of gaming in ways beyond imagination.
Cloud-based gaming is like a magic spell that has brought accessibility, convenience, and inclusivity to the forefront of our gaming adventures. It's as if a door to new realms has swung open, inviting players of all ages and backgrounds to partake in the joy of digital quests.
As we gaze into the horizon of possibilities, we can't help but speculate on the future of gaming, where Virtual gaming will continue to evolve and intertwine with emerging technologies like virtual reality, augmented reality, and artificial intelligence.
The journey ahead is filled with endless wonders, and we invite you to share your thoughts in the comments below. Let's embark on this adventure together, spreading the word about the exciting Cloud-based gaming revolution to friends and fellow adventurers. The magic of Cloud Gaming awaits – are you ready to be part of the ever-evolving gaming tale?