Pro and contra-arguments of starting in a highly competitive industry. If you want to become self-employed with a company in the transport logistics industry, you will find out what you have to pay attention to on your way to self-employment in order to start as efficiently and sustainably as possible.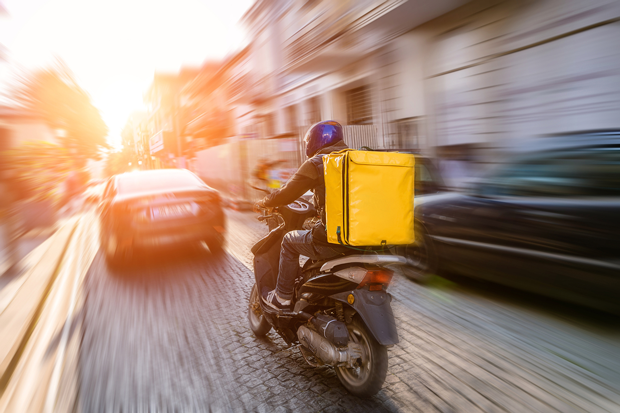 Hardly any industry could survive the pandemic as well as the one that brought online orders to the customers waiting at home. At the moment, however, under the impression of the Ukraine War with its dramatically increased fuel prices, hardly any other industry is so much present.
Read Also: How Ukraine's MacPaw got its business ready for war
The fact is: that transport logistics offer numerous temptations. But is it really still worth trying to gain a foothold in this competitive market? In the following lines, we take a look at both sides of the medal.
1. The foundation is still worthwhile because …
… there are still many niches on the last mile
If you think of transport logistics, you often have the typical long-distance truck transport in mind: tractor, trailer, cross-border traffic, and orders that bridge thousands of kilometers of distance.
Admittedly, the long distance on the street is an important part of transport logistics. Especially today, when so many industries are globalized and the individual parts of a single product can easily come from several countries.
However, the long-distance is only a component within transport logistics. A frequently overlooked but elementary important building block is the "last mile", local transport on a radius of just a few kilometers. There is currently an interesting situation with us:
The rural exodus of the prepandemic years has now decreased significantly. Nevertheless, there is still no core content of an attractive location at all corners and ends. Above all, nearby shops.
In contrast, traffic concepts in (large) cities are currently changing very quickly. As a result, many can no longer buy as comfortably by car as they want.
In the realm of transport logistics, opportunities still exist for innovative solutions and creative concepts in short-haul logistics. True creators approach these challenges with fresh perspectives, unbound by traditional methods. Discover the intriguing possibilities in the next chapter.
… the industry is very open to creative concepts
In the past few years, we have seen how a completely new type of transport service provider has established itself with Just Eat Takeaway (known as a delivery area).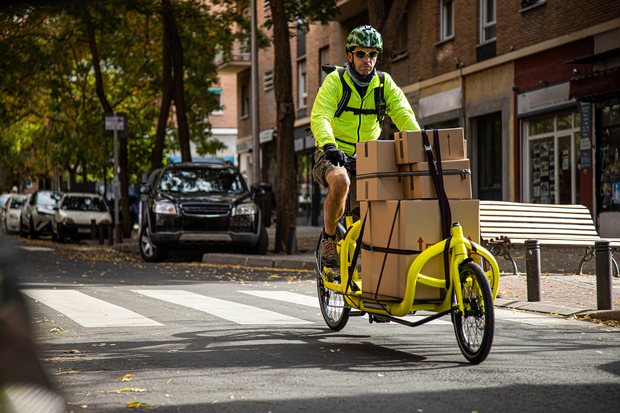 And Uber Eats currently shows how much the creative concept of private (personal) promotion is adaptable to food.
There are many such examples in the logistics world. At the base, they all "only" have to do with bringing things from A to B. Nevertheless, they are highly creative, take other ways, and provide a completely new or significantly optimized form of service.
Such success stories only exist because the entire transport logistics is very open to such unconventional concepts and optimized approaches. If you can develop such ideas and lead to market maturity, you will find an industry that, as conventional as it may seem, can actually be almost revolutionary when it comes to accepting new approaches or improving existing ones.
… the transport of goods is systemically relevant
Only a few would be found in an industry, the end of which is already predictable or which would only blossom in an optimal social and political climate.
Currently, a factory for founding two-stroke mopeds would therefore be just as questionable as the establishment of a company that offers services that are saved first by the target group if the economic situation is poor.
On the other hand, Carriage logistics – in many of its parts – is an industry that is really "systematic". It may suffer from the poor economy, but similar to that
Agriculture,
Food trade,
Hygiene products,
Telecommunications or
Funeral services
Is it an industry that is always required regardless of all external circumstances; which is even essential for the functioning of the whole world? Without the carriage logistics, not only would everything literally collapse.
In particular, those who can remain versatile for a long time after the establishment find an industry that offers high systemic security because it is so relevant to the basic functions of all societies. Even in truly dystopian crises, there will be a need for companies that transport goods.
… the cards are mixed by electrification and autonomous driving
Transport logistics have been suffering from three almost insoluble challenges in many countries for a long time:
Fuel prices: every cent, the diesel, and gasoline more or less cost, influences the entire profitability and constantly requires new calculations. In practical terms, however, fuel prices have only known an overall increasing curve for decades.
Award struggles: There are different conditions in Europe and on its edges, which is why the competition is strong- especially on medium and long distances.
Lack of personnel:  Carriage logistics is a hectic business at every distance that can be a deterrent to newcomers.
Together with the general demographic change and a very strong trend for studying at the expense of conventional apprenticeships in many countries, driver's lack is always a real sword of Damocles.
Nevertheless, fuel prices and rice campaigns are both positions that are currently on the threshold of a permanent solution. At the moment, starting from a short distance, a gigantic rollout of electric transport vehicles is currently taking place. In the coming years, in particular with renewable electricity generation in the back of the head, they will completely revolutionize the topic of energy prices and make a far less serious factor in profitability within the entire industry.
A little further away, but also tangible, the end of the lack of personnel is: already self-driving transport vehicles of all sizes are in test mode and the legal framework for their use will be created.
Perhaps we may still be good for 20 years from a time when trucks can do any routes without a driver. But much earlier we will get to one point where, for example, transport vehicles in regular operation, for example, can manage motorways autonomously and only have to be controlled humanly away from them.
However, this can also be done from a distance via 5G. A driver can therefore steer several vehicles away from a command center.
This in turn meets a young generation that grew up with gaming like none and has therefore internalized such control since early childhood-not to mention short-distance concepts such as partly remote-controlled delivery drones.
… more and more people get used to ordering online
Before the pandemic, there were very clear dividing lines in almost every country: things that were mostly (online) and things that were still a real bastion of inpatient trade. The earlier figures are very revealing.
Then Corona came. Suddenly it became interesting to order food and drinks. The same was shown in plants, drugstore products, and even large furniture – all things that previously had little relevance in the digital sphere. Once again there was a very similar picture in many countries under the impression of the lockdown and similar measures.
As a result, the two "core years" of the previous pandemic anticipated a development that would otherwise have used significantly longer periods similar to that, for example, was the case with the home office.
Of course, many people have returned to the "Status Quo Ante Bellum" after the most difficult phases so far. Nevertheless, it is noteworthy how many have gotten used to the order option and stayed with it.
Again, this speaks for a foundation in logistics, especially on the last mile already mentioned: It will take many years for foreseeable ones to have a final balance between online and offline trading. Until then, Carriage Logistics will continue to benefit because it will be the only relevant supplier of all of these things.
2. The foundation is pretty difficult because …
… even a united Europe still has a lot of bureaucratic hurdles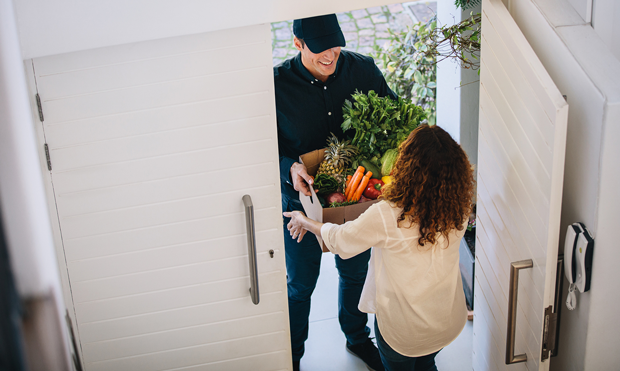 If we were to live in a huge area of land such as Australia, Canada, or the USA, this chapter would not be written in the first place. There it can be acted on the long-distance distance within the boundaries of a country apart from details such as different pace limits, under absolutely constant conditions.
The European Union will most likely reach such a state in the distant future. So it will no longer be a network of nation-states, but a large country of its own – this idea has been up for many years and is getting bigger.
However, we are talking about periods over which at least the first half of this century will pass. Until then, Europe and the EU will remain a region full of nation-states – from which each persecuted their own interests.
This can already be felt daily for cross-border transport: almost every country demands its own evidence documents (so-called transport accompanying documents), which can also differ significantly depending on the type of load, nationality of the driver, vehicle, and transport company.
In practice, drivers therefore often lead up full file folders, and tour planning is always associated with applying for and putting together different documents – and even though there are always numerous papers.
Admittedly, this only applies to the cross-border part of carriage logistics. However, since Europe is geographically so small (see an overlay of the US map on Europe), it certainly not only affects long-distance transport. Especially since the transportation documents are only one example of several.
As long as there is still a Europe that acts both together and nationally (and partly against each other), the bureaucracy is unnecessarily difficult for Carriage logistics here.
… you will continue to be dependent on energy prices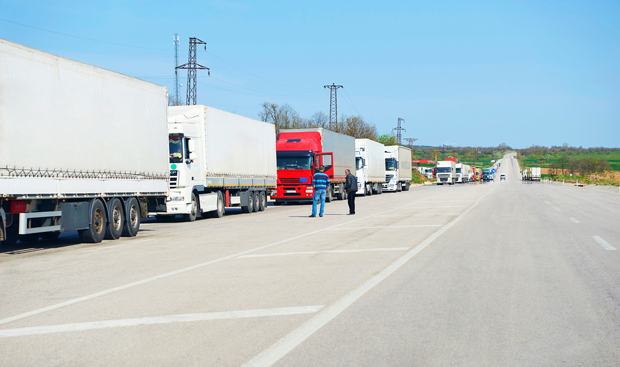 If diesel and gasoline are replaced by the electrical stream, then it primarily has a lot of advantages – including the price. And if you only use the last mile with transports and can be completely based on muscle strength, very few consuming transport systems and/or self-made electricity, you have already won in such a world.
However, as soon as transports go beyond this short distance or cannot supply yourself with electricity for architectural-geographical reasons, energy costs will again become a factor. Certainly, electricity will hardly ever be as expensive as fossil fuels were before the Ukraine war. However, this weapon passage still shows how surprisingly expensive electricity can become.
In many areas of transport, it will always be necessary to include one for a long time volatile energy price. This price spiral only ends when the expansion of renewable energies is completely completed. But this period is still decades away. And even then there will not be electricity for free. After all, maintenance, maintenance, and renewal of the systems have to be financed.
… the entire industry is extremely demanding
If you want to start a company, you must generally neither look at the clock nor react hypersensitively to stress. On closer inspection, however, there are still considerable differences between the industries.
Carriage logistics get away particularly badly – as an industry as a whole, not just behind the wheel. The reasons for this:
Both in B2B and B2C, constant delivery times optimization is the always required requirement of the hour. For private individuals, this is mainly due to getting used to comfortable Next Day Delivery in the area of online trading. For companies, on the other hand, it is due to the increasingly powerful process of Just in Time by saving warehousing. In both cases, transport service providers are victims: they not only have to face strong appointment competition but can also deliver the promised performance.
The lack of personnel due to the increasingly lower training rates and stagnating birth rates also affects the office. In practically no segment of transport logistics, there are still situations in which founders really have enough staff. A correspondingly much over -work is incurred for everyone else, discourages newcomers, and promotes sick leave and emigration.
Carriage logistics is one of the industries in which funding can hardly do anything alone. To load, transport yourself, and somehow complete all additional work between order acceptance, customer communication, tour planning, and accounting, is an almost hopeless undertaking, which is quickly overwhelmed by even extremely efficient heads.
… rely on internet giants more and more on your own logistics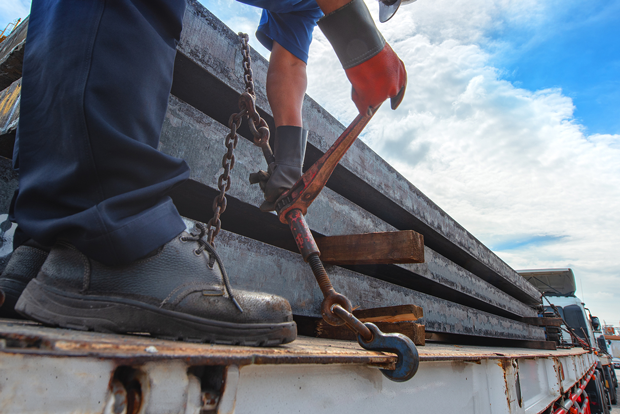 The Internet giants are an important reason why the always stressful transport industry in the past ten or fifteen years has increased significantly again in this regard. Because they not only (and do) the print that belongs with them, but, as mentioned, lead to getting used to such super-fast delivery conditions.
That alone is already an important factor. At the moment, however, Amazon and similar companies are increasingly taking their entire logistics into their own hands – regardless of distance and route guidance.
This still only affects those parts of transport logistics that are somehow linked to the Internet trade. In the long term, however, it could lead to situations in which the current trading giants become general logistics giants.
What could mean for small transport service providers if such large corporations specify the tone for many transport areas in ten or fifteen years or even turned on any competition, any (R) founding can think?
… every creative idea must fear competition
How to open the transport industry can be offset by new ideas has already been shown when the two companies were mentioned over Eats and Lieferando. However, these two names also show what is still there in the industry:
Just Eat Takeaway has already had to fight some fights against no less aspiring competitors in the past. Among other things, the former large competitor Lieferheld no longer exists. He was simply bought up by other competitors in 2019.
The fact that Uber now goes into the attack with a comparable principle shows very well how briefly the time is often measured in which a company in the transport industry can move in a real Blue Ocean environment. The constant urge to optimize itself as an industry leads to a necessity to change its company much more than is generally necessary for all industries.
Every good idea that still finds its niche today and can therefore establish itself is most likely attacked by someone in transport logistics tomorrow. If you do not have the flexibility and the will to always reinvent yourself and your company and not avoid competition, you can quickly face unsolvable problems.
Read Also: Top 5 Ecommerce Growth Strategies For Small Businesses
3. Summarized
Is it still worth founding a company in transport logistics today? Well, it depends: If you have a good idea and can enforce it against a lot of competitive pressure and other difficulties, for whom carriage logistics is still a field in which you may find luck.
However, if you have the goal of finding your existence, you will probably have a hard time finding your existence. Carriage logistics can be the ideal founding bird for the right characters-similar to what every other industry does with its strengths and weaknesses. However, he or she can only answer whether someone is such a character.
Did you like this article?