TikTok is like your playground for self-expression, making buddies, and spreading what you're passionate about. But hey, we get it, sometimes you might want a little 'me-time' in your digital world, like pulling a virtual curtain to keep things a bit more private. So, whether you're aiming to protect your bubble or just keeping things chill online, it's all in your hands.
This user-friendly guide is like your trusty sidekick, here to make you a pro at 'How to Hide Who You Follow on TikTok.' Together, we're going to make TikTok your playground, where you set the rules and enjoy every second of it
It's all about finding that sweet spot between being open and keeping things personal, and trust us, it's a breeze. Let's kick off on this journey, so you can have more say in your TikTok adventure and feel super confident as you navigate this colorful TikTok universe
Steps for How to Hide Who You Follow on Tiktok
In this step-by-step guide, we're here to help you how to hide who you follow on TikTok. We'll empower you to take control of your TikTok experience by showing you how to make your list of followings private.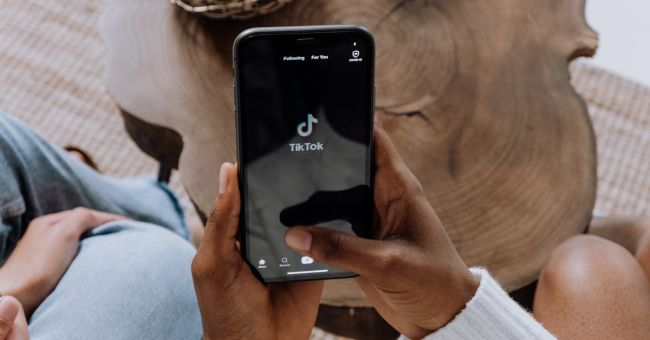 Step 1: Open the TikTok App
Let's kick things off! Reach for your smartphone or tablet – your trusty sidekick in this adventure. If you don't already have TikTok, no worries! Just pop over to your device's app store, download the TikTok version – think of it as getting the hottest new book in town – and once it's all set, give that TikTok icon a friendly tap to dive right in
Step 2: Log In to Your Account
To access your TikTok account, first, make sure you're logged in. You'll need to enter your TikTok username and password. Think of your username and password as the secret keys to your TikTok kingdom. These are the details that are connected to your TikTok profile, and they make sure that it's you who's in charge.
Step 3: Go to Your Profile
Now that you've successfully logged in, let's take the next step. See that 'Profile' icon? It's like your digital mirror, and it's waiting for your tap down in the bottom right corner of the screen. When you give it a friendly tap, it's your secret portal to your very own TikTok profile, your online hangout!
Step 4: Access the Settings
To fine-tune your privacy settings, we're going to take a small detour to your TikTok account settings. Think of it like customizing your digital world! Now, look up in the top right corner of your profile page – you'll usually spot a set of three dots or lines. It's like the treasure map to your settings. Give those dots a gentle tap, and you'll unlock your account settings – your key to making TikTok truly your own
Step 5: Navigate to Privacy Settings
Inside your account settings, you will find various options to customize your TikTok experience. One of these options is usually labeled as "Privacy" or something similar. Tap on it to access the privacy settings menu.
Step 6: Adjust Privacy Settings
Once in the Privacy settings, you'll encounter a list of options designed to help you manage who can see different aspects of your TikTok account. In this context, the option you're looking for is "Who Can See the Following List." This choice dictates who can view the list of people you're following. Tap on this option.
Step 7: Hide Your Followings
At this stage, you will be presented with three choices:
Everyone: Choosing this option means that anyone using TikTok can see the list of users you're following.
Friends: Opting for this setting restricts access to your followers on TikTok, meaning only people you've connected with on the platform will be able to see your followings.
Only Me: If you select this choice, your list of followings becomes entirely private, visible to you alone.
To ensure your followings remain private and are only visible to you, select the "Only Me" option.
Step 8: Save Your Changes
Once you've chosen to go 'Only Me,' the final step is to lock in your preferences – think of it as setting your favorite wallpaper. To do that, you'll usually spot a 'Save' or 'Confirm' button. It can be a bit like giving your digital signature to your choices. The exact button may vary depending on the version of TikTok you're rocking and the device you're using, but trust us, it's just a friendly tap away from making your TikTok world exactly how you want it.
Conclusion:
Now that you've learned all the steps on how to hide who you follow on TikTok, you've achieved a harmonious balance between staying open and safeguarding your personal space. Remember, TikTok Account is your canvas, and you are the artist, crafting your experiences with every video. Your journey here should be as enjoyable and as personalized as you desire.
So, whether you're the star of the latest dance challenge, the Picasso of short videos, or just an avid fan of TikTok content, it's your platform. You deserve to have control over who witnesses your online interactions and who stays behind the curtain.
So go forth, dance, sing, create, and laugh on TikTok, knowing that your followings are your private matter. It's your world, and you get to choose who's invited to the party. Enjoy TikTok with confidence, Happy TikToking!