In the digital age, social media platforms have become an integral part of our lives, with TikTok being one of the most popular platforms for sharing short-form videos. With the increasing popularity of TikTok, the demand for downloading profile pictures (PFPs) from the platform has risen. However, the rise of TikTok PFP downloaders has sparked debates over privacy concerns and ethical implications.
In this article, we will guide you through using TikTok PFP downloaders. Moreover, it's impossible to download profile photographs from TikTok. Moreover, The most popular social networking site in the United States and the UK is currently TikTok.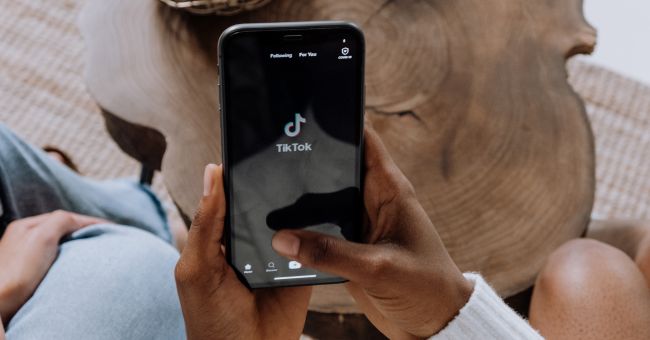 What are TikTok PFP Downloaders?
TikTok PFP downloaders are third-party tools or applications designed to extract profile pictures from TikTok accounts and save them onto users' devices. These tools have gained traction due to the appeal of capturing and using attractive or inspiring PFPs for various purposes, such as creating fan pages, artwork, or simply personal collections.
Pros of TikTok Profile Pictures:
Personal expression
Branding opportunities
Positive first impressions
Visual storytelling
Community building
Cons of TikTok Profile Pictures:
Privacy concerns
Misrepresentation risk
Inappropriate content
Emphasis on appearance
Copyright issues
How to download tik tok profile pictures
A large number of websites now exclusively allow users to save TikTok users' profile pictures, and they even guarantee that the photos are of great quality.
Even though it's unusual to need to save someone else's profile image, there are rare situations where understanding this hack is crucial.
Here is an easy-to-follow step-by-step instruction for doing just that to make things even simpler:
Activate the TikTok app.

Visit the user's profile whose display image you want to preserve.

Then, click the user's profile symbol to bring up a share menu.

After that, select "Copy link" to obtain the profile's URL.

Next, text yourself that link to send it to your PC.

Launch your desktop web browser and go to the profile URL.

Next, right-click on the user's profile photo.

select "Open Image in New Tab" from the menu.

Lastly, right-click the image in high resolution and choose "Save Image As…"
How to download tik tok profile pictures on mobile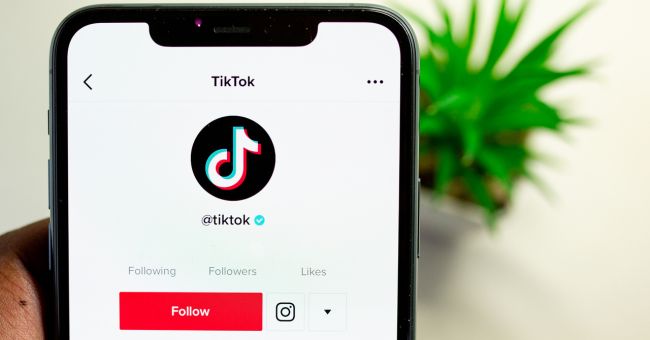 On your phone, launch the TikTok or TikTok Lite app.

Locate the account whose profile image you want to download.

Copy the username by going to the account's profile page.

In the space provided on the TTSave page, paste the username you copied from the TikTok app.

Select the download icon-containing button.
Can't see TikTok profile views, it might be because of two reasons:
If you have more than 5000 followers on TikTok, the app doesn't show the exact number of profile views anymore. This is a feature change by TikTok, and it affects accounts with a large following.
If you are under 16 years old, TikTok might not display the profile view count for your account as a privacy measure.
To find out which reason applies to you, you can check your account settings on the TikTok app. Keep in mind that these are platform rules and not something that is directly shown within the app's interface.
Download TikTok Profile Pictures for Free
1. Howtotechies
The Tiktok profile photo can be downloaded in high definition for free with the Howtotechies DP downloader. Your experience downloading from their user-friendly site was fantastic. You can use this website on a tablet, a computer, or both.
2. TTSave.APP
The original-size TikTok profile image downloader is called TTSave.APP. Without the need to install any software, you can use TTSave on all different sorts of devices quickly, easily, and for free.
On TikTok, you may view and download any profile photo. Completely anonymous browsing; no registration needed. Users cannot see View History. Moreover, you can Download the full HD version of any TikTok user's profile photo.
4. Tikfuel
The quickest method to view every profile image on TikTok in full size is through TikFuel's tool for downloading pfp. All we need is the username from the account in question to be completely anonymous. All of our images are delivered in the best quality possible.
Anyone can download TikTok profile photographs for free via SSSTik, a web-based tool for doing so. We offer the option to download HD-quality TikTok profile photographs without the need to install any software. On all devices, including desktop PCs, tablets, and mobile phones (iPhone, Android), you can download your TikTok profile photo. Your smartphone will start downloading the TikTok profile picture in high quality as soon as you enter the username of the TikTok account into the input box on the SSSTik.link website.
Can You See Who Views Your TikTok Profile?
By default, TikTok doesn't show you how many times someone has viewed your profile. The feature called "Profile View History" is turned off when you first join TikTok. However, if you want to see who has viewed your TikTok profile, you can enable this feature. To do that, follow these steps:
How to Enable Profile View History on TikTok:
Open the TikTok app and go to your profile.
Look for the three dots (ellipsis) menu at the top right corner and tap on it.
Go to "Privacy and Safety" or "Settings and Privacy" (the wording may vary based on your app version).
Find "Profile View History" and turn it ON.
Once you've turned on the Profile View History, you'll be able to see who has viewed your TikTok profile. Similarly, others will also know if you've viewed their profiles. Remember, this feature is optional, and you can keep it off if you prefer to have more privacy.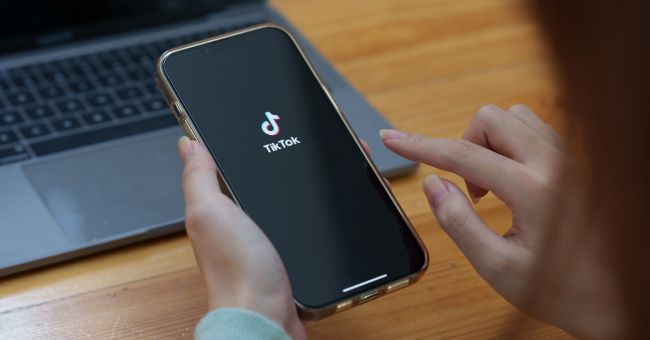 Conclusion!!
While TikTok PFP downloaders may seem like a convenient way to access and use profile pictures, their usage raises concerns over privacy invasion and ethical considerations. Users need to be aware of the potential consequences and strive to respect the digital rights and privacy of others. By fostering a culture of consent, attribution, and ethical practices, we can ensure a more positive and respectful environment on social media platforms like TikTok.
Frequently Asked Question!!
1: Can I download someone's TikTok profile picture directly from the app?
TikTok does not provide a direct option to download someone's profile picture from the app. The platform prioritizes user privacy, and profile pictures are not intended to be publicly accessible for direct download.You can read my blog above for this method.
2: Are there third-party apps or websites that can help download TikTok profile pictures?
There were some third-party apps and websites that claimed to offer this functionality, but their reliability and security were often questionable. It's crucial to exercise caution when using such tools as they might compromise your privacy or even lead to potential security risks.
3: How can I respect someone's privacy on TikTok and avoid unauthorized use of their profile picture?
Respecting someone's privacy on TikTok involves refraining from downloading, sharing, or using their profile picture without obtaining explicit permission from the user. It's essential to ask for consent before using someone's profile picture for any purpose.
4: What are guidelines for responsible & respectful behavior on TikTok to ensure a positive online community?
To ensure a positive online community, follow these guidelines: always ask for permission before using others' content, avoid engaging in cyberbullying or harassment, be mindful of the impact of your comments and actions, give proper credit to creators, and respect the platform's terms of service and community guidelines. Being responsible and respectful contributes to a safer and more enjoyable social media experience for everyone.