Hey there, fellow drama enthusiasts! If you're anything like me, you've probably fallen head over heels for the captivating world of Korean dramas, or K-dramas as we affectionately call them. These shows have this incredible knack for weaving heartwarming stories, quirky characters, and cultural insights into a mesmerizing package that keeps us coming back for more.
And guess what? Thanks to the rise of some amazing apps we can now carry this addictive world in our pockets! So, let's cozy up and embark on a journey to explore the enchanting universe of apps for Korean drama together. From heart-fluttering romances to spine-tingling thrillers, these apps bring the magic of K-dramas right to your fingertips, offering an experience that's as immersive as it is convenient.
So grab your popcorn, find your comfiest spot, and let's dive into the world of captivating stories and unforgettable characters that await us in the realm of Korean drama apps.
Why Korean Drama Apps Are a Big Deal
Do you know that feeling of finding a hidden gem among a pile of rocks? Well, that's what Korean drama apps offer – a treasure trove of dramas, twists, and revelations, old and new, at your fingertips. Gone are the days of worrying about TV schedules or having to rely on questionable online sources. These apps are like your drama fairy godmother, giving you access to a plethora of titles with just a tap.
Features That Make Your Heart Flutter
A Kaleidoscope of Genres: Imagine strolling through a massive library, each shelf packed with K-dramas spanning various genres. These apps have everything from sweet and comedic romances that tug at your heartstrings to gripping thrillers that keep you on the edge of your seat. Feeling nostalgic? You can even dig into classic hits that still hold a special place in fans' hearts.
A Multilingual Delight: Here's the deal – not everyone speaks Korean fluently, and these apps get that. Most offer subtitles in multiple languages, ensuring you don't miss a single word or emotion. So, whether you're fluent in English, Spanish, or any other language, the drama is always in sync with you.
On Your Schedule: Remember those days when you had to set alarms to catch your favorite show on TV? With these apps, you're the boss of your schedule. Missed an episode? No worries, just hit play whenever it suits you.
Your Drama Matchmaker: Ever struggled to choose which drama to start next? These apps often have algorithms that analyze your watch history and preferences to suggest what, suggesting likely to fall head over heels for. It's like having a friend who always knows what you're in the mood for.
Offline Flexibility: Plane rides, subway tunnels, or a secluded cabin in the woods – wherever you find yourself without an internet connection, you can still indulge in your K-drama addiction. Download your favorite episodes in advance and enjoy uninterrupted viewing anytime, anywhere.
Join the Conversation: Feeling the urge to discuss that dramatic plot twist or the cutest couple on-screen? Many apps offer spaces for fans to interact, whether through comments, discussion boards, or fan clubs. It's like attending a virtual watch party with fans from around the world.
The Best 5 Apps for Korean Drama 
I would be happy to provide you guys more information about these popular Korean drama apps! These apps have gained popularity among fans of K-dramas due to their diverse features and content offerings. Here's an expanded overview of each app:
1. Viki

Features:
Wide Range of Content: Viki boasts an extensive library of K-dramas, including classics and the latest releases. It also offers a selection of dramas from other Asian countries.
Community-Driven Subtitles: One of its standout features is its community-contributed subtitles, which are available in multiple languages. This enables a more accurate and diverse translation for international viewers.
Fan Discussions: Viki allows users to discuss episodes, characters, and storylines through its comments section. It also has a community forum where fans can connect and share their thoughts.
Offline Viewing: Users can download episodes for offline viewing, making it a convenient option for those on the go.
Premium Subscription: Viki offers both free and premium subscription options. Premium users get access to ad-free viewing, early access to new episodes, and HD streaming.
2. KOCOWA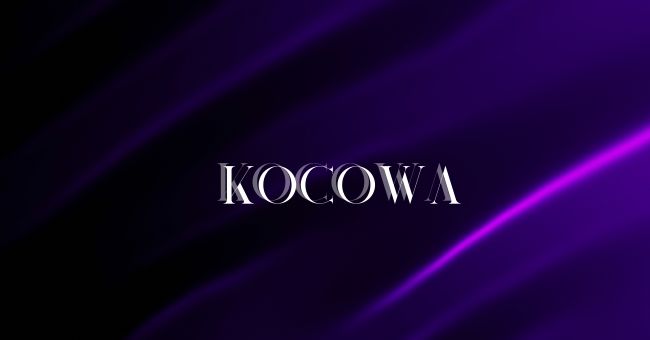 Features:
Official Broadcast Content: KOCOWA partners directly with major Korean broadcasting stations like KBS, SBS, and MBC to offer official and up-to-date content.
Variety Shows and K-Pop: Alongside dramas, KOCOWA provides a range of variety shows and K-pop content, giving users a well-rounded Korean entertainment experience.
Subtitles in Multiple Languages: Like Viki, KOCOWA offers subtitles in various languages, enhancing accessibility for global audiences.
Region Restrictions: While it offers a rich selection of content, some shows might be restricted in certain regions due to licensing agreements.

Features:
Growing K-Drama Collection: Netflix has steadily expanded its K-drama library, offering a mix of popular and original titles.
Diverse Genres: From romantic comedies to thrillers to fantasy epics, Netflix covers a variety of genres to cater to different tastes.
Global Accessibility: With its widespread availability, Netflix ensures viewers from around the world can enjoy K-dramas on a platform they are already familiar with.
Original Content: Netflix has started producing its original K-dramas, adding unique stories to its collection.
4. OnDemandKorea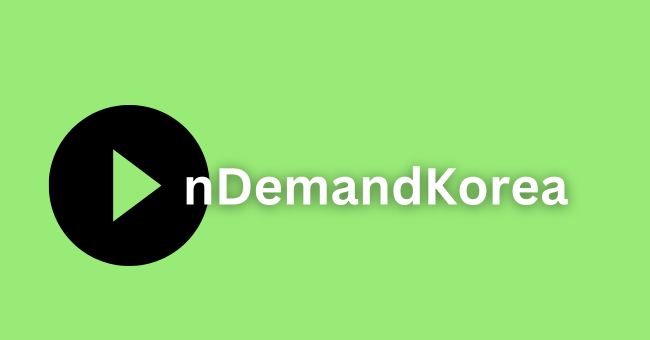 Features:
Diverse Content: OnDemandKorea provides a wide range of Korean entertainment, including dramas, variety shows, news, and even cultural programs.
Latest Releases: Users can catch up on the latest episodes and stay updated with new releases.
User-Friendly Interface: The app's interface is designed to be user-friendly, making it easy to navigate and discover new content.
Free and Premium Tiers: OnDemandKorea offers both free and premium subscription options, with premium users enjoying benefits such as ad-free viewing and early access to certain content.
5. DramaFever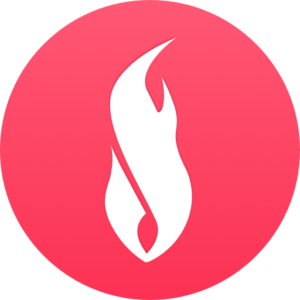 Features:
Vast Library: DramaFever offers an extensive collection of Korean dramas, as well as shows from other Asian countries. You'll find both classic favorites and the latest releases here.
High-Quality Subtitles: The app takes pride in providing accurate and high-quality subtitles in various languages, ensuring that viewers can fully understand the dialogues and nuances of the shows.
Curation and Recommendations: DramaFever curates playlists and offers personalized recommendations based on your preferences, making it easy to discover new shows that align with your taste.
Original Content: In addition to licensed content, DramaFever also produces its original series, adding a unique touch to its offerings.
Community Interaction: The app features comment sections where viewers can discuss episodes, share their thoughts, and connect with fellow drama enthusiasts.
Free and Premium Versions: While the app offers a free version with ads, opting for the premium subscription unlocks an ad-free experience, early access to episodes, and high-definition streaming.
So, What's the Big Picture?
Korean drama apps are more than just a convenient way to watch your favorite shows. They're like a cultural bridge, introducing you to the nuances of Korean life, traditions, and emotions that often get lost in translation elsewhere. Plus, they let us connect with fellow drama fans from around the globe, sparking friendships and discussions that transcend borders.
As the K-drama wave continues to wash over the world, these apps are bound to get even cooler. We might see collaborations, smoother interfaces, and even more focus on bringing these dramas to every corner of the world.
Final Thoughts
As we wrap up our exploration of the enchanting universe of apps for Korean drama, it's clear that these digital companions have transformed the way we experience our favorite Tv shows. They've turned our commutes into mini-drama marathons, our lunch breaks into moments of suspense, and our evenings into heartwarming adventures.
So, whether you're a seasoned K-drama aficionado or just taking your first steps into this mesmerizing world, these apps are your companions on a journey filled with laughter, tears, and moments that touch your heart. They're not just tools; they're the threads that weave our passion for Korean dramas into a tapestry of international fandom.