Instagram, is the world of vibrant photos, fun stories, and a whole lot of heart emojis! It's where we connect with friends, explore new interests, and share our lives one snapshot at a time. But hey, have you ever found yourself scrolling through someone's profile, and curiosity got the better of you, making you wonder who they're following lately? Maybe you're just eager to see what catches their eye or discover some new accounts to brighten up your feed.
You're at the correct place, though! We'll lead you through the simple steps of figuring out How to See Someone's Recent Following on Instagram in this helpful guide. Are you prepared to decipher the links made by your favorite Instagrammers? Let's get going!
Guidance for How to See Someone's Recent Following on Instagram
In this guide, we'll explain in friendly terms how to see someone's recent following on Instagram.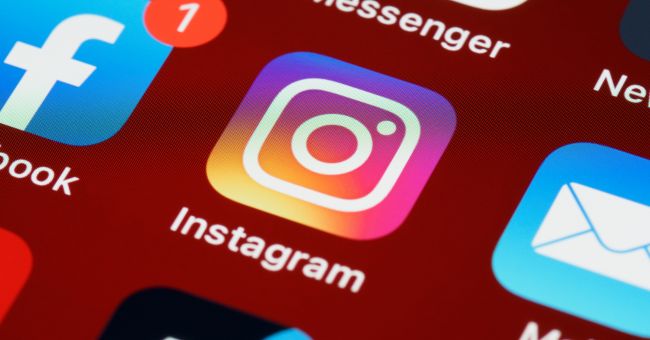 1. Start with Their Profile
To see who someone is following on Instagram, go to their profile first. To carry out this:
Use your computer to access Instagram's website or use the Instagram app on your mobile device.
Enter the username of the person you're interested in using the search box at the top of the app or website.
When their profile shows up in the search results, tap on it.
2. Follow or Unfollow Button
Once on the individual's profile, you will see a "Follow" or "Following" option in blue. Typically, this button is located beneath the bio and to the right of the profile photo.
3. Exploring Their Followings List
To view the following
To see who this person is following, you can tap the "Following" button
After tapping "Following," you'll be taken to a list of all the people and accounts that this person is following.
You can scroll through this list to see who they are connected to.
4. Sorting the List
If the list is long, you may want to narrow it down. Instagram offers two ways to sort the list:
a. Recent Activity: At the top of the following list, you'll see an option called "Recent Activity." This shows you the most recent accounts this person followed. It's a great way to see their latest connections.
b. Alphabetical Order: By default, the list is sorted in alphabetical order. You can scroll through the entire list to find specific accounts if you know the name you're looking for.
5. Following a Profile
You can tap on the profile of any account you wish to learn more about after finding it in their list. This will direct you to the profile page of that account, where you may view their postings and, if you'd like, follow them.
6. Interact and Explore
You can tap on each account to view their content and interests as you scroll through the list of people they follow. You might even find some new accounts to follow yourself. It's a fantastic way to meet new people who have similar interests to yours and explore the world of Instagram.
7. Following Privileges
Remember that not every Instagram account is accessible to the public. Some are private, which means that only the account owner can see who follows them.
You must first send a follow-up request to someone to view their following on a private account. As soon as they grant your request, the following will become visible to you.
8. Privacy Settings
Instagram users can control who can see their activity on the platform by customizing various privacy settings. Some users may have chosen to make their accounts private, in which case non-followers cannot see their list of followers. In this instance, to view their following, you will have to follow their account and wait for them to approve your request.
9. Unfollowing
You can easily remove someone if you find an account in their followers that you don't want to see. To unfollow an account, go to its profile, tap the "Following" button (which will change to "Follow" or "Requested" if you aren't already following them), and then tap "Unfollow." This will remove their posts from your feed, allowing you to adjust your Instagram skills.
10. Blocking and Reporting
Users on Instagram can block or report accounts that violate the platform's policies. If an account is offensive, spammy, or engaging in harmful behavior, you can report it to Instagram for review.
Navigate to their profile, click the three dots in the center of the screen, and then choose "Block" or "Report."
11. Discovering Shared Interests
Exploring who someone is following can be an excellent way to discover accounts that share your interests. It can lead to new connections and interactions on the platform, expanding your network and adding a fresh, exciting dimension to your Instagram journey.
12. Engage Responsibly
When exploring new accounts, be respectful in your interactions. Engage with posts through likes and comments, but avoid spammy behavior or pestering other users. Positive interactions can lead to meaningful connections and enjoyable exchanges on the platform.
Conclusion
So there you have it, the ins and outs of How to See Someone's Recent Following on Instagram. It's like opening a treasure chest of new connections, shared interests, and exciting discoveries. Instagram is a playground for curiosity and connection, with its vibrant community and limitless possibilities. Exploring someone's followings can be an adventure in and of itself, whether you're here for the latest fashion trends, delectable recipes, or breathtaking travel destinations.
But remember, as you journey through this digital world, respect and kindness should be your trusty companions. Everyone's entitled to their online haven, just as you are. So use this newfound knowledge responsibly, engage positively, and curate your following list with care.