In today's world, where our lives are intertwined with technology, the importance of privacy has never been more apparent. Our smartphones are like personal vaults containing a trove of sensitive information, from cherished photos to confidential documents. As someone who values their privacy, I understand the need for reliable tools to protect our digital secrets. That's why I've delved into the realm of Android hiding apps, exploring and testing various options to discover the five best solutions for safeguarding your data.
In this article, I'll take you on a journey through these handpicked apps, each designed to offer a robust shield for your privacy while keeping things simple and convenient. So, let's dive in and explore the top five hiding apps on Android that will empower you to protect your digital privacy effortlessly.
Best Hiding Apps on Android 2023
Fortunately, there are several Android apps designed to help you safeguard your privacy by hiding photos, videos, documents, and more. So, we'll explore the five best hiding apps for Android that will keep your secrets secure.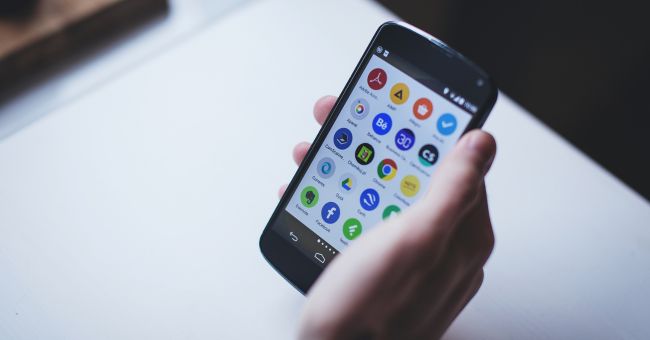 1. Vaulty: The User-Friendly Guardian
Vaulty is a standout app when it comes to safeguarding your private photos and videos. What makes Vault special is its user-friendly interface, making it accessible even to those less tech-savvy. You can lock your hidden content behind a secure PIN, pattern, or fingerprint lock, ensuring that only authorized users can access them.
One notable feature of Vaulty is its "Stealth Mode," which disguises the app as a simple calculator. This means it won't appear conspicuous on your app list, adding an extra layer of security. Furthermore, Vaulty allows you to create multiple vaults, each with its password, to keep your hidden content organized and separated.
2. Hide It Pro: 
Hide It Pro is a versatile hiding app known for its clever disguise as an audio manager. This disguise makes it incredibly discreet, as most people would never suspect its true purpose. Beyond hiding photos and videos, Hide It Pro also enables you to conceal apps and messages.
Besides its primary hiding function, Hide It Pro boasts additional features like a built-in media player and a file shredder for secure deletion. This ensures that your hidden files remain protected, and you can even cover your tracks by securely deleting files you no longer need.
3. AppLock: All-Round App Protection
While AppLock isn't solely a hiding app, it provides a comprehensive solution for protecting your privacy on Android. AppLock allows you to lock individual apps, including your gallery and messaging apps, with a PIN, pattern, or fingerprint lock. This prevents unauthorized access to your sensitive data.
Additionally, AppLock offers a feature to hide photos and videos within a secure, password-protected gallery. This all-in-one solution ensures that your entire digital world remains safe from prying eyes.
4. Calculator Vault: 
Calculator Vault takes the art of disguise to another level by posing as a standard calculator app. This camouflage makes it nearly impossible for anyone to stumble upon your hidden treasure trove of photos, videos, and even contacts.
Behind its calculator façade, you can securely store your most private content. Calculator Vault also offers a private browser for secure web browsing, further enhancing your online privacy.
5. Gallery Vault: 
Gallery Vault is a feature-rich hiding app that excels at protecting your personal media files. It offers a variety of locking options, including PIN, pattern, and fingerprint locks, ensuring that your hidden content remains accessible only to you.
Beyond the basics, Gallery Vault includes a "Break-in Alerts" feature that captures photos of anyone attempting to access your hidden files without authorization. This can serve as a valuable security feature, helping you identify potential intruders. Moreover, Gallery Vault supports cloud backup and even includes a fake vault to mislead anyone trying to snoop around.
Conclusion
These five Android hiding apps offer a practical and effective way to protect your data from unwanted access. The choice ultimately depends on your preferences and needs. With the right hiding app at your disposal, you can enjoy peace of mind knowing that your digital life remains secure and your cherished memories and sensitive information are kept away from prying eyes.
Whether you prefer the user-friendly interface of Vaulty, the clever disguise of Hide It Pro, the all-around app protection of AppLock, the covert simplicity of Calculator Vault, or the feature-packed security of Gallery Vault, these apps provide an array of options to safeguard your privacy effortlessly.
Lastly,  these hiding apps are powerful tools to bolster your digital privacy, it's essential to remember that they are just one layer of defense. Maintaining overall smartphone security by regularly updating your Android OS, using strong and unique PINs or passwords, and exercising caution when granting app permissions is equally important.