In today's fast-paced, interconnected world, effective communication is the cornerstone of both my personal and professional life. For a significant period, I've relied on Google Voice as my go-to tool for managing calls, texts, and voicemails. However, as technology evolves and new alternatives emerge, I've embarked on a journey to explore other communication solutions that offer similar functionalities, and in some cases, even more.
I understand that finding the right communication tool can be a pivotal decision, whether you're a business professional looking for seamless collaboration or an individual seeking a versatile personal communication platform. So, in this article, I'm excited to share my firsthand experiences and insights into the Services Like Google Voice alternative available today. These alternatives have not only widened my options but have also enhanced the way I connect with others in various aspects of life.
So, if you're considering alternative services like Google Voice for any reason, join me in this exploration as we uncover some exceptional communication solutions that could transform the way you connect and communicate.
What is Google's service?
Google Voice, a service provided by tech giant Google, is essentially a versatile communication platform. It offers features such as call forwarding, voicemail transcription, and the ability to link multiple phone numbers to a single Google Voice number. This means you can manage all your calls, texts, and voicemails from one convenient interface. Google Voice has been popular among individuals and businesses alike, thanks to its user-friendly nature and integration with other Google services.
Now, while Google Voice has been a reliable option for many, it's always a good idea to explore alternatives that might offer unique features or better align with your specific needs. So, if you're considering trying out alternatives to Google Voice or simply curious about what else is out there, you're in the right place. Join me on this journey as we explore some exciting communication solutions that could redefine the way you connect and communicate!
The Top 8 Google Voice Alternatives 
Whether you're looking for a business phone system or a personal communication tool, here are our top picks for the best Google Voice alternatives.
1. Microsoft Teams:
Microsoft Teams, an integral part of the Microsoft 365 suite, stands out as a comprehensive alternative to Google Voice. Not only does it offer traditional calling and messaging features, but it also provides a complete collaboration platform. You can seamlessly transition from chat to video conferencing, share files, and collaborate on documents in real time.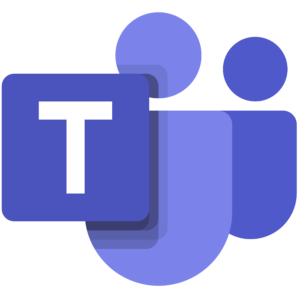 Teams' integration with Microsoft 365 apps ensures a cohesive and efficient workflow for businesses of all sizes. Moreover, its enterprise-level security and compliance features make it a trustworthy choice for organizations that prioritize data security and regulatory compliance.
2. RingCentral:
RingCentral is a cloud-based phone system that caters to businesses ranging from startups to enterprises. Its versatility shines through a wide range of features, including call forwarding, voicemail, video conferencing, and team messaging.

What sets RingCentral apart is its reputation for reliability, ensuring uninterrupted communication for your business. Scalability is another strong suit, making it an excellent choice for businesses experiencing growth or changes in communication needs.
3. Zoom Phone:
If you're already familiar with Zoom's video conferencing capabilities, you'll find Zoom Phone to be a natural extension of their services. It excels in providing a streamlined communication experience with features like call routing, voicemail transcription, and seamless integration with popular productivity tools.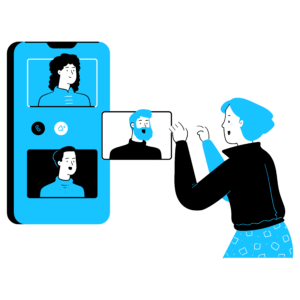 Zoom Phone is particularly well-suited for businesses that prioritize video communication, enhancing collaboration and engagement among remote teams.
4. Grasshopper:
Grasshopper is a virtual phone system designed with entrepreneurs and small businesses in mind. Its primary features include the provision of a toll-free or local number, call forwarding, voicemail, and business texting.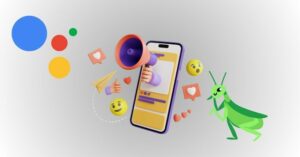 Moreover, Grasshopper's mobile app allows you to manage your business calls and messages from anywhere, providing the flexibility needed by professionals on the move. With Grasshopper, you can maintain a professional image and separate your personal and business communications effectively.
5. Line2:
Line2 offers a practical solution for individuals and small businesses seeking a separate business line. It provides a second phone number that works seamlessly on your mobile device, tablet, or computer. Key features include call forwarding, voicemail transcription, and team messaging. Line2 is a cost-effective option that allows professionals to maintain a dedicated business presence without the need for multiple devices or phone lines.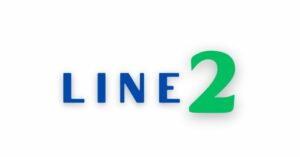 6. Dialpad:
Dialpad is a cloud-based communication platform that combines voice, video, and messaging in one unified solution. Among its standout features are AI-powered transcription, call recording, and seamless integrations with popular business tools. Dialpad is particularly beneficial for remote teams, offering a modern communication infrastructure that fosters collaboration and productivity, regardless of physical location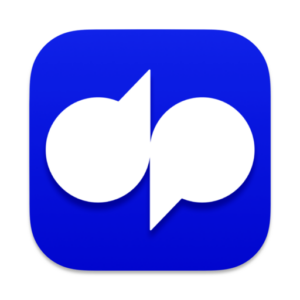 7. Vonage:
Vonage, a prominent VoIP service provider, offers both residential and business solutions. It boasts features such as unlimited calling, video conferencing, and team messaging. Vonage is well-regarded for its crystal-clear call quality and flexible plans tailored to businesses of all sizes. Whether you're a small startup or a large corporation, Vonage provides the necessary tools for efficient communication.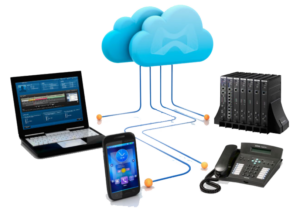 8. 8×8:
8×8 is a comprehensive unified communications platform that includes voice, video, chat, and contact center solutions. It caters to businesses of all sizes and provides advanced features such as call analytics, call recording, and seamless integration with CRM systems. 8×8's cloud-based approach ensures flexibility and scalability, making it an excellent choice for businesses with dynamic communication needs.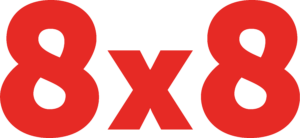 Conclusion
I've thoroughly enjoyed this exploration of alternative services like Google Voice, and I hope you've found it as enlightening as I have. The world of communication tools is vibrant and filled with options that cater to various needs and preferences.
Whether you're a professional seeking a robust business communication solution or an individual looking for a versatile personal communication tool, there's something out there for everyone. Each of these alternatives offers its unique strengths and features that can enhance the way you connect with others.
Remember, the right communication tool can make your life easier, more productive, and more enjoyable. So, take your time to explore the options I've shared, consider your specific requirements, and make a choice that aligns perfectly with your communication needs.