Hey there, party enthusiasts! It's no secret that drinking games have been a go-to recipe for spicing up gatherings and turning them into unforgettable memories. But guess what? With the dawn of the digital age, we've got a whole new level of awesomeness to add to the mix – drinking game apps!
A world where your drinking sessions are filled with interactive challenges, hilarious dares, and creative activities that'll keep the good times flowing. Whether you're hosting a virtual get-together with pals from all corners of the globe or having a cozy hangout with your closest buddies, these 5 drinking game apps are like the secret sauce to take your party vibes to a whole new level.
Best 5 Drinking Game Apps:
Get ready to dive into a world of laughter, camaraderie, and some friendly competition as we introduce you to the digital gems set to become your next shindig's life. So, whether you're sipping solo or clinking glasses with your crew, these apps are about to turn your regular drinking sessions into legendary experiences you'll be talking about for ages. Cheers to that!
1: Drink-O-Tron:
Drink-O-Tron is a multifaceted drinking game app that injects a dynamic and unpredictable element into any social gathering. With its virtual wheel of fortune, players take turns spinning to land on a plethora of activities, challenges, and dares. From tricky tongue twisters that leave everyone in fits of laughter to daring truth-or-dare questions that push the boundaries of comfort, Drink-O-Tron is designed to keep the party energy soaring.
Its strength lies in its ever-changing nature; no two spins yield the same outcome. This randomness ensures that each round is packed with surprises, turning the gathering into a whirlwind of excitement and amusement.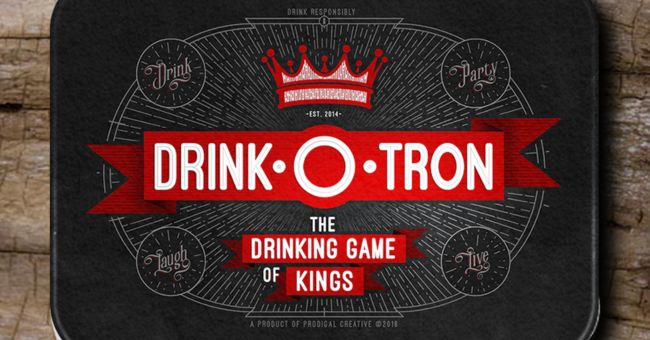 2: Piccolo:
Piccolo, the ingenious social drinking game app, revolutionizes traditional party games with its innovative approach. The app presents a medley of challenges, spanning from brain-teasing guessing games to testing trivia questions and even drawing tasks that fuel creativity. What sets Piccolo apart is its user-friendly interface, which enables participants to seamlessly engage with the game.
Additionally, the app's remarkable feature lies in its ability to personalize challenges according to the group's preferences. This adaptability ensures that every player feels involved and invested, resulting in a uniquely tailored experience that fosters camaraderie and competitiveness.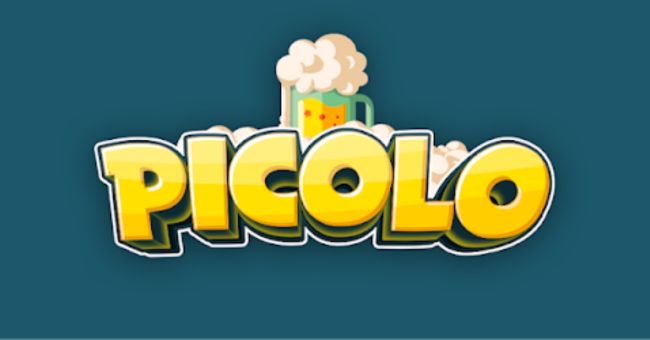 3: Drink and Tell:
Step into the realm of Drink and Tell, a drinking game app that transcends mere entertainment to spark genuine connections and engaging conversations. This app intertwines fun challenges and thought-provoking questions, propelling players to share their experiences, opinions, and even secrets. The questions are thoughtfully categorized, offering a range from lighthearted "Embarrassing Moments" to intriguing "Would You Rather" scenarios.
The magic lies in the way it encourages participants to open up, laugh, and bond. As players take turns answering questions, the quality and entertainment value of their responses determines the number of sips required. This unique approach not only paves the way for laughter and joy but also creates a platform for building deeper connections and uncovering delightful anecdotes.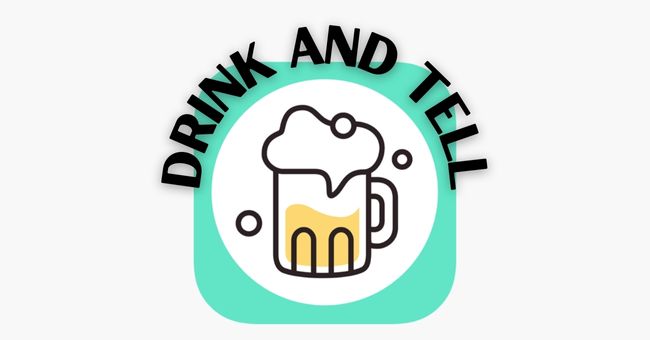 4: Kings Cup:
Enter the digital realm of the classic drinking game with Kings Cup, an app that reinvents a beloved tradition. Gone are the days of needing a physical deck of cards; now, the entire experience is at your fingertips. As players draw cards from the digital deck, each card corresponds to a rule or challenge that adds a layer of excitement to the game.
With a multitude of rules and customizable options, Kings Cup guarantees that no two gaming sessions are alike. Whether it's sharing personal stories, completing entertaining challenges, or embracing the unpredictable twists of fate, this app preserves the essence of the original game while embracing modern convenience and adaptability.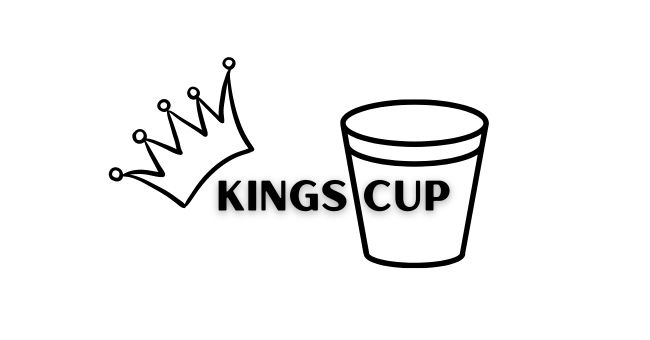 5: Never Have I Ever:
Prepare for a heightened level of fun with the Never Have I Ever app, which takes a popular party game to new heights. The game follows a simple format: players take turns admitting things they've never done, and those who have experienced the action must take a drink. The app enriches the experience by offering a library of both pre-made and user-generated questions.
This collection ensures that the game remains fresh, surprising, and engaging, sparking laughter and camaraderie with every round. From sharing hilarious stories to unveiling unexpected experiences, Never Have I Ever keeps the atmosphere light, entertaining, and full of delightful revelations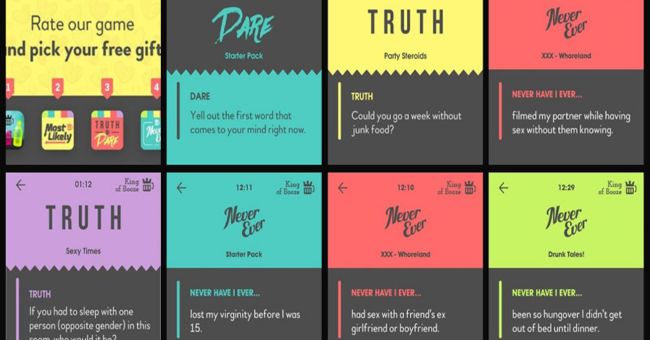 Conclusion:
As our world becomes more high-tech by the day, our ways of hanging out and having fun are getting a digital upgrade too! And guess what? Drinking game apps are leading the charge in making our social moments even more awesome.
Imagine this: you and your buddies, armed with smartphones and a thirst for a good time, diving into a realm of games that are as exciting as they are hilarious. From putting a spin on old-school classics to inventing new ways to laugh and compete, these 5 drinking game apps are like a turbo boost for any party or get-together you've got planned.
So, whether you're virtually connecting with friends or kicking it old-school with an in-person hangout, these apps are here to sprinkle your moments with heaps of joy and some friendly rivalry. Just remember, while the fun is all about raising those glasses and sharing laughs, it's equally important to keep it cool and responsible. After all, the real treasure lies in the connections and good vibes that these apps help create. Let the good times roll!