Remember the excitement of caring for a Tamagotchi or watching a digital pet grow on a small screen? Today, virtual pet apps take that joy even further. These apps transform our phones into magical worlds where we can adopt, nurture, and bond with virtual pets, all while managing our daily lives.
In this article, we'll explore the best virtual pet apps available. Each app offers a unique experience of friendship, fun, and creativity. Whether you're a caring individual, a dreamer, or seeking a relaxing escape, there's a virtual pet app waiting to capture your heart. From colorful adventures in PetzPark to the enchanting realm of FantasyFurries, and the simplicity of PocketPals, these apps offer a wide range of experiences for everyone. So, let's dive in and discover the captivating world of virtual pet companionship right at our fingertips.
The Rise of Virtual Pet Apps
Virtual pet apps have their origins in the Tamagotchi, a handheld digital pet simulation game that gained massive popularity in the late 1990s. This early adoption of virtual pet technology paved the way for more advanced and immersive virtual pet apps in the modern era. As smartphones and mobile devices became commonplace, these apps evolved to provide users with interactive and engaging experiences.
Features and Gameplay
Virtual pet apps offer a wide range of features designed to replicate the experience of pet ownership. Users start by adopting a virtual pet, often able to choose from a variety of species such as cats, dogs, birds, and even fantasy creatures. Once the pet is adopted, the user is responsible for its care and well-being.
These apps simulate various aspects of pet care, including feeding, grooming, playing, and even medical care. Users must ensure their virtual pets' needs are met to keep them happy and healthy. Real-time interactions, such as petting, playing fetch, and teaching tricks, create a sense of connection between the user and their digital companion.
The Top 5 Best Virtual Pet Apps
These top virtual pet apps showcase how technology has enabled us to foster meaningful connections and explore new dimensions of entertainment, all within the realm of our smartphones.
PetzPark: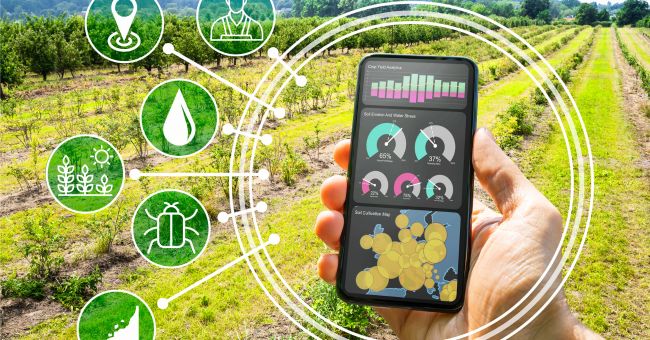 PetzPark is a vibrant virtual pet app that lets users adopt and care for a wide range of adorable pets, from cats and dogs to exotic animals like pandas and unicorns. The app features stunning 3D graphics that bring the pets to life and create an immersive environment. Users can customize their pets' appearances, train them in various tricks, and participate in virtual pet shows to showcase their companions' skills. PetzPark also includes a social feature where players can connect with friends, visit each other's virtual pet parks, and exchange gifts.
Critterville: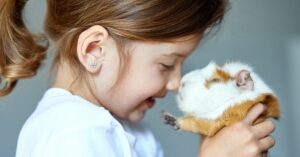 Critterville is a charming virtual pet app designed for players who love a combination of pet care and town management. Users start by adopting a virtual pet of their choice and building a virtual town around them. The app offers a variety of activities such as farming, fishing, and crafting, which provide resources to enhance the pet's living environment. The pets in Critterville can interact with the town and other pets, creating a dynamic and interconnected world. The app also includes seasonal events and challenges to keep players engaged.
FantasyFurries: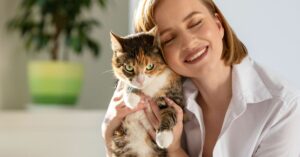 FantasyFurries takes virtual pet apps to the magical realm, offering users the chance to adopt and nurture mythical creatures like dragons, phoenixes, and griffins. The app's enchanting graphics and intricate animations make these creatures come alive on the screen. Users can explore fantastical landscapes, train their creatures in elemental powers, and embark on quests to uncover hidden treasures. The app encourages creativity by allowing users to design their creatures' habitats and share their unique creations with a vibrant online community.
PetVet Clinic: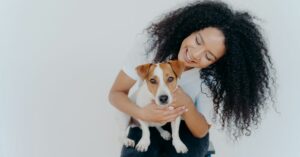 PetVet Clinic is a virtual pet app with an educational twist, ideal for young users interested in animal care and veterinary science. Players become aspiring veterinarians, taking on the role of caring for a variety of virtual animals. They diagnose illnesses, perform treatments, and conduct surgeries to nurse their pets back to health. The app offers mini-games that simulate medical procedures and learning modules that teach players about different animal species and medical conditions. PetVet Clinic aims to educate while providing an engaging and rewarding virtual pet experience.
PocketPals: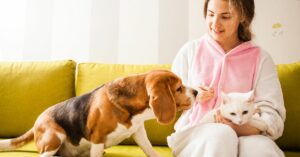 PocketPals is a minimalist virtual pet app designed for users who prefer a simpler, more relaxed pet care experience. The app features a charming pixel-art aesthetic and offers a selection of cute virtual creatures like pocket-sized dragons and tiny critters. Users focus on providing basic care, feeding, and playing with their virtual pals. The app's meditative gameplay and soothing music create a calming atmosphere, making it a perfect option for users seeking stress relief and mindfulness through virtual companionship.
Conclusion
And there you have it – a delightful glimpse into the world of virtual pet apps that are more than just games they're your companions in the digital age. Whether you're reliving the nostalgia of past pet experiences or embarking on a new journey, these apps bring joy, creativity, and companionship to your fingertips.
From the playful adventures of PetzPark to the enchanting magic of FantasyFurries, these apps prove that bonds can be formed beyond the boundaries of reality. If you're all about simplicity, PocketPals is your cozy corner of happiness. Aspiring vets can explore the virtual world of PetVet Clinic, while the lively community of Critterville keeps the excitement alive.
So, the next time you're feeling a need for some furry, feathered, or fantastical company, don't forget – your smartphone is a gateway to a world where virtual pets offer laughter, learning, and endless enjoyment.