We often recommend media and products we like. If you buy anything through links on our site, we may earn a commission.
Pokemon is one of the world's greatest franchises, beloved by children and grown-ups alike. Indeed, some of the most die-hard Pokemon fans are well into adulthood—but most Pokemon gifts are for kids.
That makes it tough when you're trying to buy a gift for a friend or family member who hasn't been a teenager in years or even decades.
Are there any good Pokemon gifts for adults? Fortunately, yes! The pickings aren't as vast, but they're there—and some of these Pokemon-themed gifts are actually really cool. I'd certainly be stoked to receive any of them.
Here are some of the best Pokemon gift ideas for geeky adults that you can grab right now (or just use for inspiration).
One of the harder parts of being an adult is learning to decorate one's home in a way that reflects self in a tasteful way. Even Pokemon fans probably don't want actual Pokemon on their furniture.
But this throw pillow cover is a great accent piece for couches! It's simple and tasteful in a way that adds personality to the room without feeling overly kiddish or distracting. This particular one is for throw pillows that are 18 inches by 18 inches.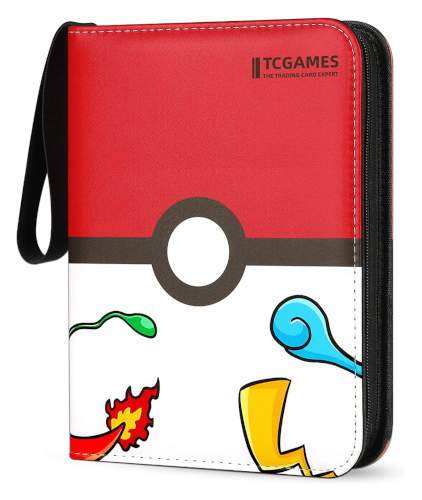 Not all Pokemon fans are into Pokemon cards, but for friends or family who are, you might consider getting them a Pokemon-themed card binder.
As someone acquires more and more Pokemon cards, they'll run into beautiful and rare cards that they want to save, preserve, and show off. That's where a good card binder comes in handy—and this one can hold up to 440 cards (4 cards per page, 55 total sheets).
The binder is made from a quality PU material, has a three-ring closure to remove or rearrange pages, closes with a zipper, and has a strap for secure portability. Definitely a great gift idea!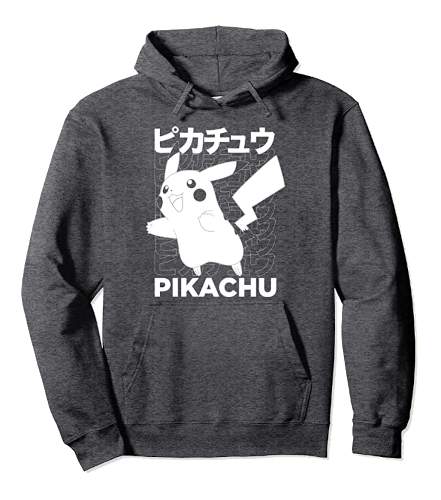 Themed hoodies are always an easy go-to gift option, but not all themed hoodies are made equal. You want to get one that's tasteful, versatile, high-quality—something you know the gift recipient will love.
This heather gray Pikachu hoodie has a modern design in a flattering cut, complete with a practical kangaroo pocket. The graphic image is perfectly universal, balancing character design with minimalist greatness.
There are many other Pokemon-themed hoodies out there, but we're confident that this one will be loved by anyone who gets it.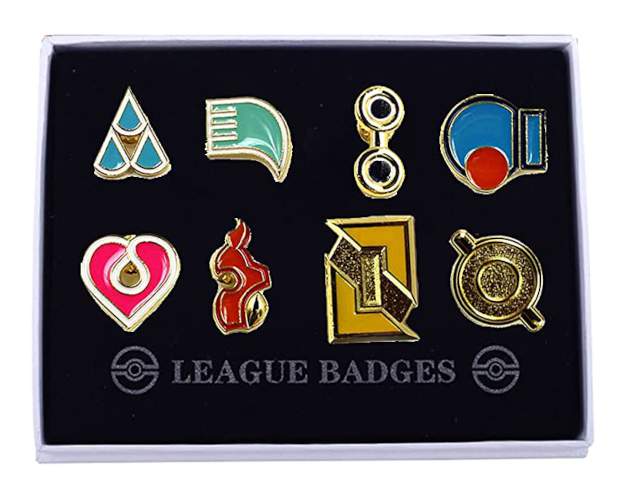 Badges are a crucial element in any Pokemon game. After all, your goal is to defeat all the gym leaders and collect their badges. That's what makes a real-life badge box such a great gift for true Pokemon fans.
Each badge in the box is made of a zinc alloy, in sizes ranging from 1 inch to 1.5 inches depending on the individual badge's design. The box itself has a Pokeball design with a see-through window.
Different badge sets are available—from Generation 1 to Generation 6—so you can pick the one that best resonates with the gift recipient. Or, if you want to give them a super-gift, you could gift all of them!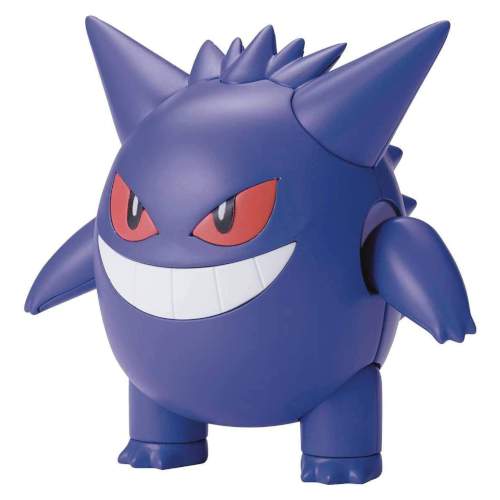 For the gift recipient who likes to tinker, a model kit is always a fun gift. And for someone who's a fan of Pokemon, a Pokemon-themed model kit is a double whammy. Enter, Bandai Hobby!
Bandai Hobby has a bunch of different Pokemon character models that can be assembled from parts, with finished model sizes ranging from 4 inches to 8 inches in height. Once complete, they're great as home or desk decor.
The Gengar model above has interchangeable facial expressions, but many other Pokemon model kits are available, including Eevee, Pikachu, Rayquaza, Gardevoir, Lugia, and Big Magikarp.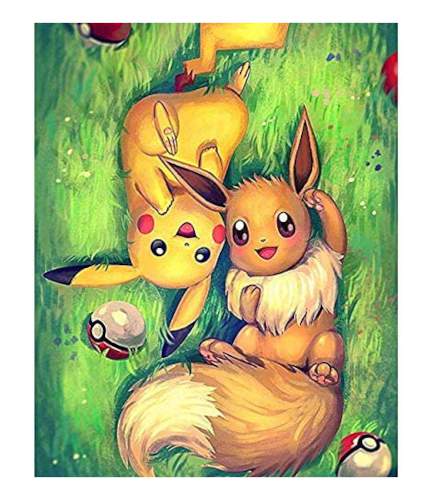 If you're in need of a gift for an artsy-craftsy type person, how about a paint-by-numbers canvas project? The finished result is an adorable 16-by-20-inch canvas painting of Pikachu and Eevee on the grass.
The kit comes with a set of acrylic paints, a set of paintbrushes, and an unframed art canvas with pre-printed numbers corresponding to the different paint colors. The recipient can paint according to the numbers or they can creatively go their own way.
For craft lovers, a paint-by-numbers project is great because they get the full satisfaction of knowing they created this with their own hands—and they'll remember it every time they see the finished painting.
For gift recipients who have bare walls at home and have been looking for ways to spruce them up in tasteful ways, this framed artwork is perfect.
The painting features two of Pokemon's most iconic characters—Charizard and Blastoise—battling it out in a Japanese-style aesthetic. It's a beautiful and elegant way to express one's love of Pokemon.
You can get this painting in both framed and unframed versions (the latter is cheaper), in various sizes ranging from 8-by-12 inches up to 32-by-48 inches, whatever is best for the recipient's needs.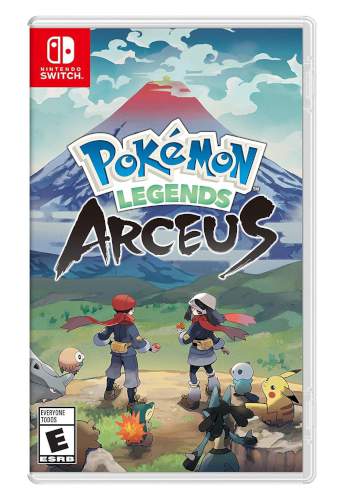 Most die-hard Pokemon fans probably have a copy of Pokemon Legends: Arceus by now, but not everyone can afford it. If you know your gift recipient has a Nintendo Switch but not this game, it's a solid idea.
Pokemon Legends: Arceus is one of the best games in the series, innovating with a new action-RPG approach that makes the world feel more alive than ever before. It's a must-experience for any fan.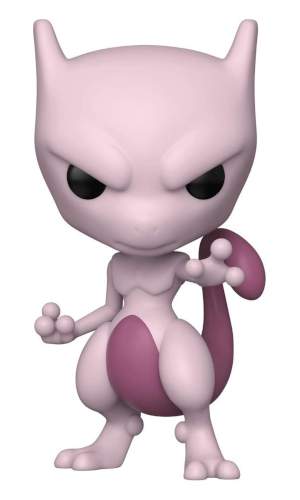 If your gift recipient is big into Funko Pops, you probably shouldn't get them a Funko Pop. After all, they know what's out there, they have the ones they want, and they know which ones they still want.
But for someone who doesn't have any Funko Pops yet, gifting them one—or even a few—could be wonderful. Funko Pops are a great way to liven up shelves and desks with a splash of personality.
And who knows? You might awaken a new hobby for them in the form of Funko Pop collection. It always starts with just one.
In addition to the Mewtwo above, other solid Pokemon Funko Pop options include Charizard, Leafeon, Dragonite, Bulbasaur, Lapras, and Psyduck.
Love Funko Pops and want to grow your collection? With Pop in a Box, you get a handful of exclusive Funko Pops curated to your tastes every month. Try Pop in a Box now!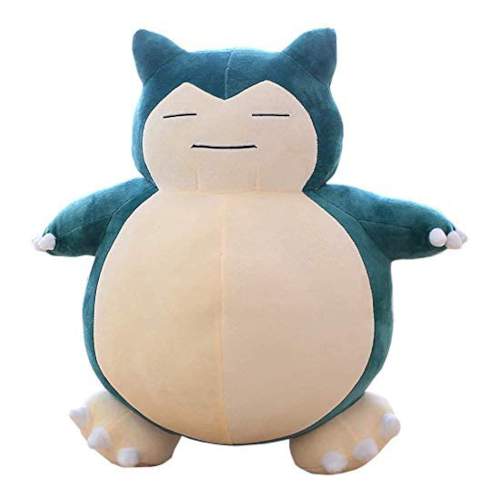 Here it is—the ultimate gift for any Pokemon fan. Who doesn't love plushies? Especially one as cute as the iconic Snorlax? Even the most macho man who "hates dolls" will secretly love this.
This Jumbo Snorlax plushie is 20 inches tall, making it the perfect size to be used however the gift receiver wants. It's soft and comfortable enough to be a pillow, large enough to be a hugging doll, and small enough to be a decor item to be shown off in a prominent spot.
But most of all, it's darn cute and a joy to look at. It'll brighten up any room it's in because that's what Snorlax does.
Source by whatnerd.com