Summer is the perfect time to get in shape and improve your fitness. And there's no shortage of apps to help you do just that. 
If you're looking for a workout partner that won't flake on you, try one of these seven mobile fitness apps. They'll help you stay motivated and on track with your fitness goals, whether you're trying to lose weight, build muscle, or just get in shape.
Here are 7 mobile fitness apps that can help you get in better shape this summer.
Nike+ Training Club
Nike+ Training Club is a digital fitness platform that provides workout programs and tracking tools to help people get fit and stay motivated. It includes a library of over 100 workouts, ranging from bodyweight-only routines to multi-week training plans, as well as a customizable workout calendar and progress tracker. You can choose from a variety of workout types, including strength, cardio, and yoga, and the app will provide you with step-by-step instructions on how to complete each one. Nike+ Training Club also offers exclusive access to Nike trainers and athletes, who can provide motivation and support through the app's messaging feature.
Nike+ Training Club is free to download and use, but some features (like customized workout plans and one-on-one coaching) require a paid subscription. Nike+ Training Club is available on iOS and Android devices.
Whether you're a beginner or a seasoned athlete, Nike+ Training Club has a workout for you. Choose from bodyweight-only routines, cardio workouts, strength training programs, and more. You can also customize your own workout calendar and progress tracker. And if you need some extra motivation, Nike trainers and athletes are available to provide support and advice through the app's messaging feature.
Endomondo
Endomondo is a great tool for tracking your fitness progress and setting goals. It's easy to use and has a lot of features that make it very useful for both beginners and experienced athletes. One of the best things about Endomondo is that it's free to use, so you can start using it right away without having to worry about paying for a subscription.
Endomondo is available on both iOS and Android, so you can use it no matter what kind of smartphone you have. And if you're ever feeling lazy, you can even use Endomondo to track your steps without having to go for a run or walk!
If you're looking for a way to stay motivated and improve your fitness, Endomondo is definitely worth a try.
7 Minute Workout
We all know how important it is to stay active and exercise regularly, but sometimes it's just hard to find the time. That's where the 7 Minute Workout comes in. This quick and easy workout can be done anywhere, anytime, with no equipment needed. And the best part is, it only takes 7 minutes!
The 7 Minute Workout consists of 12 different exercises that target all major muscle groups. Each exercise is done for 30 seconds, with a 10 second rest in between. The entire workout should take about 7 minutes to complete.
Here are the 12 exercises:
Jumping jacks

Wall sit

Push-up

Abdominal crunch

Step-up onto chair

Tricep dip on chair

Plank

High knees running in place

Lunge

Push-up and rotation

Side plank

Jumping squat
Remember, you can always modify the exercises to make them easier or harder, depending on your fitness level. And if you want a longer workout, you can always repeat the circuit a second or third time.
Sworkit
Sworkit is a workout app that allows users to customize their own workouts and follow along with video demonstrations. The app also features tracking capabilities so users can see their progress over time.
The beauty of Sworkit is that it can be used by people of all fitness levels, from beginners to experienced athletes. There are workouts available for every fitness goal, whether you want to lose weight, build muscle, or just get in better shape overall.
One of the best things about Sworkit is that it's free to use! There are no monthly fees or hidden costs, so you can workout anytime, anywhere without breaking the bank.
If you're looking for a comprehensive workout app that will help you reach your fitness goals, then Sworkit is a great option.
C25K 5K Trainer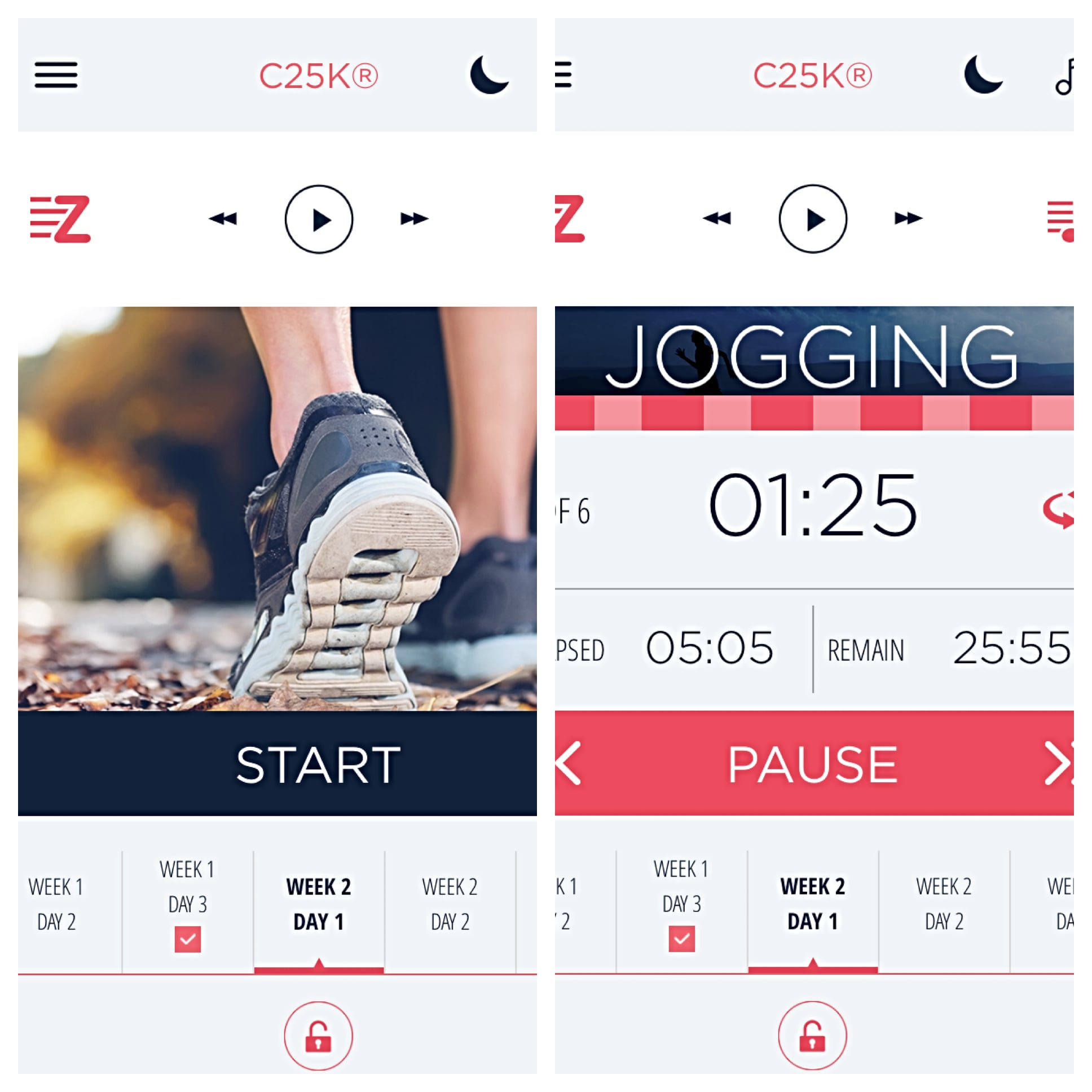 The C25K 5K Trainer app is a great way to get started with running. The app provides a training plan that gradually increases in difficulty, helping you to build up your stamina and confidence. The app also includes a virtual coach who will give you encouragement and motivation along the way.
The training plan starts with simple run/walk intervals and gradually increases the ratio of running to walking until you are able to run for the full 30 minutes. The app also includes a cool-down period at the end of each session.
The C25K 5K Trainer app is available for free on the App Store and Google Play.
If you're looking to get started with running, or if you're trying to get back into running after a long break, the C25K 5K Trainer app is a great option.
Strava
Strava is a social fitness network that allows users to track their exercise activity, share it with friends, and compete against others. The company was founded in 2009, and its headquarters are in San Francisco, California. As of 2019, the company had over 40 million active users.
While most people use Strava for casual tracking of their runs or bike rides, the platform has also become popular among athletes who are looking for a more competitive edge. With features like segment times and leaderboards, Strava provides a way for athletes to compare their performance against others.
One of the most popular aspects of Strava is the ability to join or create groups. These groups can be used for training purposes, or simply for socializing with like-minded people. There are groups for just about every sport and interest, so it's easy to find one that fits your needs.
If you're looking to get the most out of your workouts, Strava can be a great resource.
GymGoal ABC
GymGoal ABC is a unique and effective way to help people achieve their fitness goals. The program was created by two experienced fitness professionals, Jason Statham and Andy Murray. GymGoal ABC combines the latest exercise science with tried-and-true workout methods to create a system that is highly effective and easy to follow.
The cornerstone of GymGoal ABC is the use of interval training. Interval training is a type of exercise that alternates between periods of high intensity effort and periods of rest or low intensity effort. This type of training has been shown to be much more effective than traditional "steady state" cardio for fat loss and improving overall fitness.
In addition to interval training, GymGoal ABC also incorporates weight training, which is essential for building muscle and burning fat. The program includes a wide variety of exercises that can be done at home with minimal equipment.
GymGoal ABC is a comprehensive fitness program that can help anyone reach their fitness goals.
No matter what your fitness goals are, there's an app out there that can help you achieve them. So download one (or all) of these mobile fitness apps and start getting in shape this summer!


Source by www.droidviews.com